From 26 weeks of paid paternity leave to no probation period, Zomato maybe one of the best places to work in India.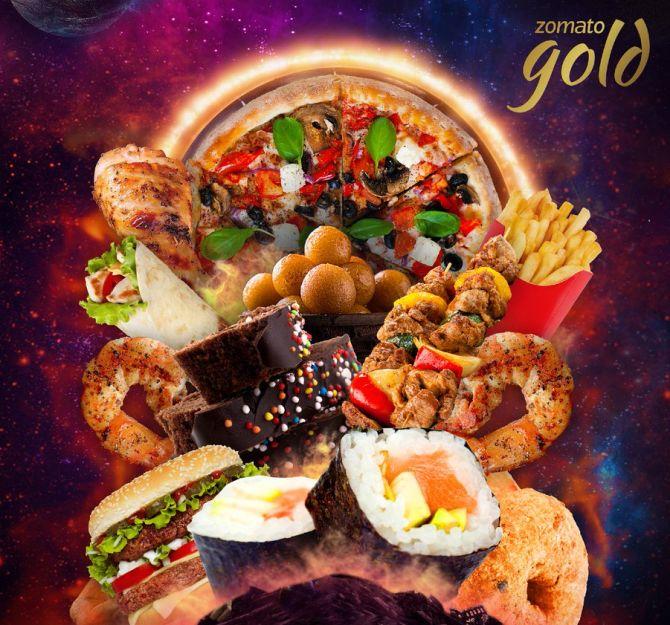 Food for thought, this is what Deepinder Goyal, the founder of food delivery app Zomato, has delivered recently.
In a country where asking for more than a week's paternity leave (allowed under human resources guidelines in most companies) is frowned upon, Goyal created quite a stir when he wrote a blogpost announcing that his company would give 26 weeks of paid paternity leave.
This policy also applies to non-birthing parents in cases of surrogacy, adoption and same-sex partners.
"For women across the globe (we have teams in 13 countries as we speak), we will be offering 26 weeks paid leave, or will follow the government mandated policy, whichever is more.
"We will be offering exactly the same benefits to men as well.
"There won't be even an iota of difference in parental leave policy for men and women at Zomato going forward," he said in his blog on the Zomato portal.
This is not the first time the company, now more than a decade old, has looked out for its employees.
Over the last couple of months, the company experimented with the concept of removing the probation period clause from the employment contracts for some new recruits at Zomato.
"The pilot proved that removing the probation period not only made our recruitment process naturally tighter, but those people also had a higher sense of ownership and trust with Zomato right from the get-go.
"In light of this, going forward at Zomato, there will be no probation period for existing or new employees.
"Additionally, no one will be 'mandated' to serve a notice period," the company said.
For its food delivery partners the company has introduced higher-value customised health and life insurance covers, regular health checkups, better travel gear, tech-powered safety programmes and self-improvement counselling.
In addition to this, it has also introduced an initiative called "Paathshala" under it transforms its office cafeterias into a classroom every Saturday and offer the kids of its delivery partners courses like computer literacy, art and spoken English classes.
Started at our headquarters in Gurugram, the programme is now being replicated in other city offices.
So is Zomato one of the best places to work in the country?
The jury is likely to be out on that one, not least because of a controversy just four years ago when Goyal sent out that infamous "shape up or ship out" mail to his sales team.
The e-mail reviewed by Business Standard at the time, talked of the "hard reality of the Zomato's growth" and Goyal had gone in all guns blazing at his team, garnering much criticism from the startup world and media.
Advising his sales team to read the mail over the weekend, as it was "quite long", Goyal, then 32 years old, claimed that a lot of things he talks about "applies to life in general" as well.
"The fact of the matter is that our sales team is not firing on all cylinders.
"The average number of meetings per day for our sales teams vary from a pathetic one to 3.5 in the best teams - it should be anywhere from five to six meetings a day.... I could go on and on," Goyal wrote.
While discussing employees' fears about being fired, Goyal indirectly confirmed that the company had to ask people to leave earlier.
But he added that his team should not feel that employees were sacked for no reason.
"A lot of friends tell you that they were never given any feedback before they were asked to go. That is never true.
"The fact is that a lot of people don't take feedback seriously, and they keep under-performing consistently.
"A lot of people are let go (sic) on ethical grounds - we never make the reality about such people public, because if we did, it would ruin their careers," his e-mail said.
Over the next few years the company lost a bunch of senior hires as well as top bosses including Zomato's co-founder Pankaj Chaddah.
Speculation on the exit ranged from differences between the founders to the exit being demanded by new and existing investors.
Officially the company maintained that Chaddah left on his own accord to pursue something new.
Things, according to some investors, have stablised at Zomato since.
However, the constant worry of a long drawn and bloody battle with its biggest rival Swiggy does have people on edge.
Introducing best-in-class HR policies to retain talent may well be Goyal's attempt at acquiring a competitive edge.
Photograph: Zomato via Twitter