The running cost of electric vehicles is lower, but there is a high upfront capital investment. Lack of charging infrastructure is another impediment, says Sanjay Kumar Singh.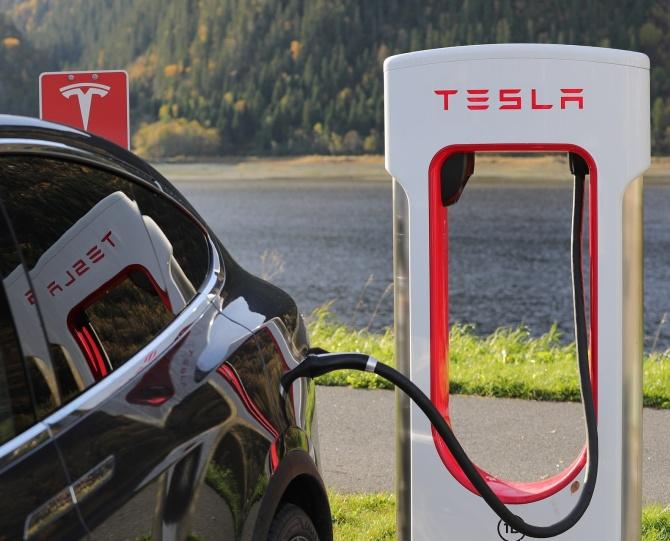 Car sales, in recent times, are facing several headwinds. Besides an overall slowdown in the economy, the imposition of BS-VI norms from April 2020 and the recent push towards electric vehicles are leaving the potential buyer both confused and wary.
Recent indications are that the government may in the future adopt an increasingly stringent attitude towards vehicles run on internal combustion engines (ICE) in its bid to curb air pollution.
Many potential buyers are, therefore, keen to learn about the feasibility of owning an electric car, or does BS-VI makes more sense.
Green advantage: Most people who buy an electric car currently are highly environment-conscious.
"By buying an electric car, you can signal to others that you are a green and socially responsible citizen," says Ravi Bhatia, president, Jato Dynamics India, a global provider of vehicle-related information.
Electric vehicles also have a lower operating cost. "It is almost one-fourth to one-fifth of the cost of operating an ICE-run vehicle," says Kavan Mukhtyar, partner and leader-automotive, PwC India.
Adds Amit Kaushik, managing director, Urban Science, a Detroit-based automotive consultancy: "One also doesn't have to incur costs like servicing and engine oil replacement." These cars are also quieter, which makes driving them more pleasurable.
But, high upfront cost: Experts, however, say that it is difficult to justify buying an electric vehicle today on purely economic grounds as the initial purchase price is higher.
The electric vehicles sold by domestic manufacturers today cost above Rs 10 lakh. "For at least the next three years, these cars will be more expensive than ICE-run vehicles," says Mukhtyar.
Model
Price range
Hyundai Kona
23,71,858
Mahindra eVerito
11,24,520 to 13,52,971
Tata Tigor (EV)
11,61,000 to 11,71,000
Prices for Tata Tigor EV and Mahindra eVerito are yet to be updated by the respective OEMs after GST decrease for electric vehicles
Charging infrastructure in the public domain is very limited at present. Space constraints within cities are an impediment for setting up private charging infrastructure.
"If you live in a bungalow and have your own garage, you can create your own private charging infrastructure. But someone living in a housing society may find it difficult to do so," says Bhatia.
The speed of charging is also an issue. With a slow charger -- the sort likely to be available at homes -- it could take about 8-12 hours to charge the batteries fully (depending on the vehicle).
With fast chargers, which cost a lot of money and can hence only be installed in public places, the time can come down to a couple of hours, or even less.
As the battery gets older, the charging time increases. Refuelling an ICE-run vehicle, in contrast, takes only a few minutes.
Electric vehicles have a limited range per charge. Most cars sold in India have a range of about 100-140 km, barring the Hyundai Kona, which has a much higher range of about 450 km.
Reselling the vehicle could also pose a challenge as the number of potential buyers would be limited. "Customers do worry about the resale price they will get for these vehicles," says Mukhtyar.
Limited options: The number of vehicles in the personal mobility segment has not yet touched double-digit."About 20-30 models are expected to be launched in the next three years," says Kavan.
If you go for an ICE-run car, you would have a couple of hundred models to choose from. Kaushik adds that India still doesn't have electric cars with a proven track record.
If the vehicle owner does not allow deep discharge, the batteries of these cars can last for seven-eight years. But the owner will have to shell out a hefty sum whenever he needs to replace them.
"As a rule of thumb, the cost of batteries is about 50 per cent of the cost of the vehicle. Their cost is coming down. But even if it falls at the rate of 5 per cent each year, the cost of replacing them will be considerable even after, say, five years," says Sharma.
Another issue is the number of workshops in a customer's vicinity that will have the ability to undertake this task.
Buy a BS-VI vehicle next: All vehicles sold from April 1, 2020, will have to adhere to BS-VI emission norms. These vehicles will be much less polluting, but they may cost more (since moving to BS-VI entailed a cost for their manufacturers).
Non-BS VI vehicles will, however, be allowed to operate. Closer to the April 1 deadline, many manufacturers may offer attractive discounts on their older inventory.
"The risk in buying of non-BS-VI compliant vehicles is that you may find it difficult to get a buyer when you go to sell them after a few years. The government could also increase the cost of operating these vehicles by bringing in more stringent inspection norms," says Bhatia. Kaushik adds that they may not fetch a good resale price.
How should you choose? Environment-conscious drivers, heavy users, and those who live in a tier-one city and wish to use the car primarily for inner-city driving may opt for an electric vehicle.
The recent tax deduction of Rs 1.5 lakh offered in the Budget on loans taken to buy these vehicles is an additional incentive.
However, the lack of charging infrastructure means it will be difficult to take most of these cars outside the city. In remote parts, even a regular power supply is an issue.
Those who do not wish to make the higher upfront capital investment should also stick to an ICE-run car.