'Apart from providing you with the ability to withstand escalating medical expenses, a dedicated financial plan for health will also ensure financial independence in old age,' advises Arun Thukral, MD & CEO, Axis Securities.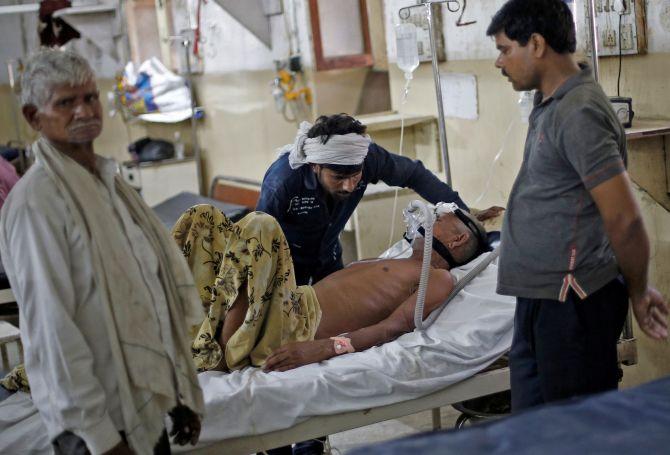 While health consciousness is at an all-time high, the incidence of critical medical ailments has also surged.
The rising cost of healthcare, too, has become a major cause for concern.
To keep diseases at bay, people nowadays take all possible preventive measures, such as eating right, exercising and practising yoga and meditation.
However, one crucial aspect that still does not receive due attention is effective financial planning to meet healthcare exigencies.
Need for a health financial plan
Healthcare costs have been rising exponentially across the globe.
These costs alone have pushed around 55 million Indians below the poverty line.
To make healthcare affordable, the government has announced the Ayushman Bharat scheme to provide cover of Rs 500,000 per family per year to 100 million vulnerable families.
Discussions around this scheme have brought the spotlight back on the spiralling cost of healthcare in India.
The National Health Accounts released in October 2017 stated that Total Health Expenditure in India was around Rs 4,832.59 billion in 2014-15.
Of this, 62.6 per cent or Rs 3,024.25 billion was out-of-pocket expenses borne by households.
With insurance providers covering just about 1.5 to 2 per cent of total healthcare expenditure, Indian households have to dig into their savings to cover the rest.
Cases, where families resort to borrowing, after exhausting all their savings to foot medical bills, are quite common.
It is, therefore, wiser to be prepared for unforeseen medical contingencies by setting up a separate health corpus.
Apart from providing you with the ability to withstand escalating medical expenses, a dedicated financial plan for health will also ensure financial independence in old age.
Post-retirement, 90 per cent of Indians rely on their savings to meet their expenses.
Even if you take all possible measures to stay fit and healthy, a few medical conditions are common with advancing age.
If your savings are not sufficient to meet these costs, you may have to rely on your children for financial support.
Planning your finances well will ensure that you live with dignity and independence even after retirement.
Below are a few steps you can take to ensure that you never have to compromise on your healthcare needs.
Create a fund
A World Bank report points out that 800 million people in India spend at least 10 per cent of their household budget on health expenses.
While you have an active source of income, you have the means to meet these expenses.
But how will you take care of them post-retirement?
Any unpredictable medical exigencies could prove to be a drain on your current resources.
Hence, you should build a separate fund that can be used to meet health emergencies and to take care of post-retirement health expenses.
First, calculate your annual healthcare expenses.
You can arrive at this figure by adding your expenses for visits to doctors, preventive check-ups, consultations and medicines.
Aim to create a corpus equal to at least five times this amount.
You should also factor in your lifestyle to add additional expenses like childbirth, gym memberships, physiotherapy sessions and the cost of treating any hereditary disease.
The resultant sum is the minimum figure that you must accumulate in your health fund.
Understandably, building this fund will require time and dedicated effort.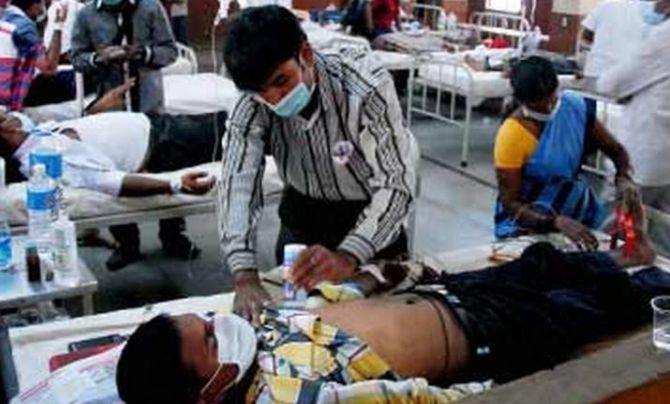 Health fund is not a retirement fund
A retirement fund is created to maintain a certain quality of life once your income dries up.
Medical and health expenses can result in a serious drain on your retirement funds.
If you build a separate health fund, it will serve as a cushion post-retirement and ensure that you do not have to adjust your lifestyle due to medical expenses.
Make sure that you do not compromise on the size of one fund to build another.
If you have decided to invest 'X' sum for retirement and 'Y' sum for health, stick to it.
Invest to build the health fund
To build a corpus for health-related needs, adopt a systematic investment approach.
Set aside a certain sum of money every month that can be invested in a mix of equity and debt instruments.
Mutual funds are a good option that can diversify risk while offering sound returns.
Use liquid funds to ensure liquidity along with capital protection.
It would also be smart to opt for some long-term investments that discourage withdrawals in the short-term.
This will ensure that you accumulate enough resources for the later years of your life without getting thrown off the track by short-term expenses.
Options like Public Provident Fund (PPF) and National Pension Scheme (NPS) are good choices for locking in funds for a longer period at higher returns.
PPF allows partial withdrawal after five years, while NPS funds are also meant to be accessed after retirement.
The payoffs from these investments can be allocated to your retirement and health funds based on your discretion.
Health insurance is a must
There is a mistaken belief among many people that health insurance is only for old people.
However, medical or health emergencies are not age bound.
Every earning person should buy health insurance.
In the absence of an insurance policy, a single medical emergency can exhaust all your savings, and in some cases even your emergency fund, which in turn would have a cascading effect on the quality of your life.
A few points must be kept in mind regarding health insurance.
Do not rely solely on insurance cover from your employer as the amount may be inadequate.
Moreover, this cover ceases once you move out or retire.
Buy health insurance early as the premium tends to get higher with age.
Decide on the health policy based on your requirements and that of your family.
Opt for floater policies if you have dependants.
Read the fine print thoroughly to gain clarity on illnesses covered, hospital network included, and so on.
Compare policies before selecting the one that is right for you.
You can increase the cover on your existing policy or buy another one without discontinuing the earlier one.
Pay attention to wellness
Finally, pay attention to maintaining good health.
Not only will this prolong your lifespan, it will also contribute to your personal happiness.
A number of smart apps have now made it easy to track one's diet and exercise regimen.
Staying healthy not only reduces the risk of major ailments but can also result in lower insurance premiums.
Many health insurers are now linking their policies to the insured's fitness level to encourage the adoption of a healthy lifestyle.
Also, learn to manage stress by practising Yoga and meditation.
By taking a few conscious steps now, you can ensure both health and wealth for yourself at the later stages of your life.
Essential constituents of a healthcare plan
Use SIPs of a mix of equity and debt funds to build a healthcare corpus
NPS and PPF are other products you can use to create a long-term corpus
Make sure that you do not compromise on the size of your retirement fund to build a health fund
Also buy a personal health insurance policy instead of depending only on your employer's cover
Maintaining good health can help you lower your insurance premium