Ratan Tata has invested his own money into 3 high-growth online retail firms, which are yet to make a profit.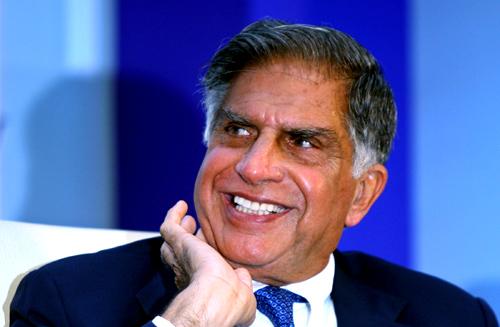 E-commerce in India is starting to become the sector sought the most to park funds in. And, one of the biggest names from Indian business, Tata Sons' chairman emeritus, Ratan Tata, seems to have vouched for that.
He has invested personally in three e-commerce companies so far — Urban Ladder about a week before, after Snapdeal and Bluestone sometime earlier.
His investment in these companies is a pointer to the sector's potential but what prompted the industrialist to put his money into these? Perhaps their growth in revenue, suggest analysts.

These companies had raised their revenues by four to five times in only one year, according to the latest filings with the registrar of companies (RoC). However, these, like most others in the sector, remain in the red.

The net revenue of Bluestone, under the company name of Bluestone Jewellery & Lifestyle Pvt Ltd, grew about four times to Rs 17 crore in FY14 as against revenue of a little over Rs 4 crore a year before, RoC data showed.

In Snapdeal, the revenue grew five times to Rs 168 crore in FY14. Urban Ladder, the latest investment of Tata, had its first annual report in FY13, which shows revenue of about Rs 2.5 crore.
While handsome revenue growth posts a rosy picture, profits are still far from the horizon for Tata's investments. Bluestone's loss rose to Rs 21.6 crore in FY14 from Rs 15 crore in FY13.

For Snapdeal, the losses mounted to Rs 246 crore in FY14 from Rs 120 crore in FY13. Urban Ladder, a relatively new company, had a loss of Rs 2.3 crore in FY13, almost equivalent to its top line in that year. The furniture selling site is yet to file its balance sheet for the financial year 2013-14.
According to experts, Tata's investment into the companies adds to the brand equity and trust quotient among consumers but for these investments to turn into profits, the right business model must be cracked.
"Niche segments mean the scale and market size is limited but Snapdeal is certainly not niche, which is the case with the other two investments of Tata," said Arvind Singhal of Technopak, a retail advisory firm. However, in terms of return on investments, all of them have to build the right business model. "Tata coming on board adds to the credibility but that alone cannot turn into profits.''
Among the three Ratan Tata investments, Snapdeal is the biggest bet, as the company recently raised $650 million from Japan's SoftBank and is giving strong competition to market biggies such as Flipkart and Amazon.
For, Bluestone and Urban Ladder, the niche segments' first-mover advantage might play out well but many more companies are foraying into segments such as furniture and jewellery. A recent report by Google predicts better growth in smaller niche categories in the coming years.
It is expected that 100 million users would shop online in India by 2016, taking the e-commerce sector to $15 billion in two years.