Stock clearing to rain discounts on consumers in June ahead of GST rollout.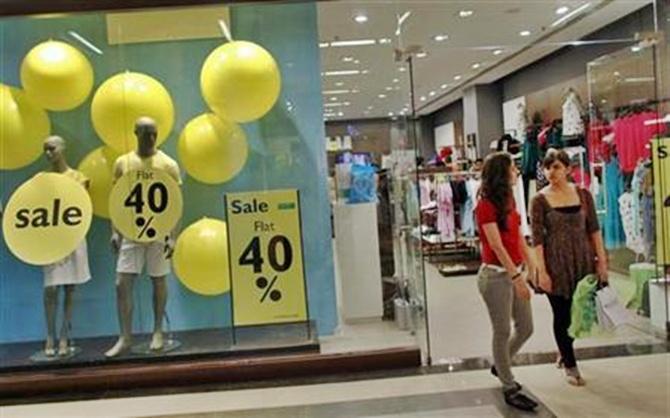 If you are looking to buy a new television set, washing machine, refrigerator or air-conditioner this year, then do it now.
The reason for this being that consumer durables and electronics retailers are expected to push heavy discounts and consumer offers this month as they look to liquidate their existing stocks in the run-up to the goods and services tax (GST).
"This is the first time that we'd be offering discounts as much as 25-30 per cent in the month of June on compressor-based products such as refrigerators and air-conditioners. These discounts will also be extended to other categories such as TVs and washing machines," said Nilesh Gupta, MD, Vijay Sales, a city-based electronics chain that has operations in west and north India.
Typically, June is considered the weakest month from a sales point of view for products such as ACs and refrigerators, since summer is on the wane. May is considered the strongest month during the period.
This year, however, due to unseasonal rain in the south, east and some parts of the west, year-on-year sales growth of ACs and refrigerators in May was lower than April.
Sales growth in May was 8-10 per cent versus April's 15-20 per cent, they said, prompting retailers to push the pedal as far as sales go in the month of June.
"June is the last month of the summer season and the attempt will be to bridge the shortfall seen in May in the current month," said YV Verma, consumer durables and electronics expert who has worked earlier at companies such as LG and Onida.
"The GST has actually aided this process, since retailers will not want to keep old stock in July when the new tax regime kicks in. Hence the rush to liquidate old stocks now," he said.
Kamal Nandi, business head and executive vice-president, Godrej Appliances, endorses this view.
"The gainers here will be consumers who choose to advance their Diwali purchases," he said. "They can avail of the discounts that retailers will offer on existing stock though companies may find the going tough since retailers will not pick up fresh stock from them in June."
Typically, durables companies replenish stock at the trade level in 30-45 days, which is higher than the stock replenishment that happens in fast moving consumer goods, which is 15-20 days.
Sources said electronics retailers were just in time for fresh stock in the month of July, helping them meet their sales targets for June.
At the heart of the proposed discount run in June is the lack of clarity on transitional gains and losses under the GST.
While the government has said it will reimburse trade across categories to the extent of 40 per cent against GST paid, most dealers, distributors and retailers have demanded more.
Image: File photograph of a retail store inside a shopping mall announcing discounts. Photograph: Danish Siddiqui/Reuters.