Already 15-20 per cent of the workforce, earlier used to be procured from staffing firms and subcontractors, are replaced by freelancers tapped from platforms like Topcoder, GitHub, and Upwork.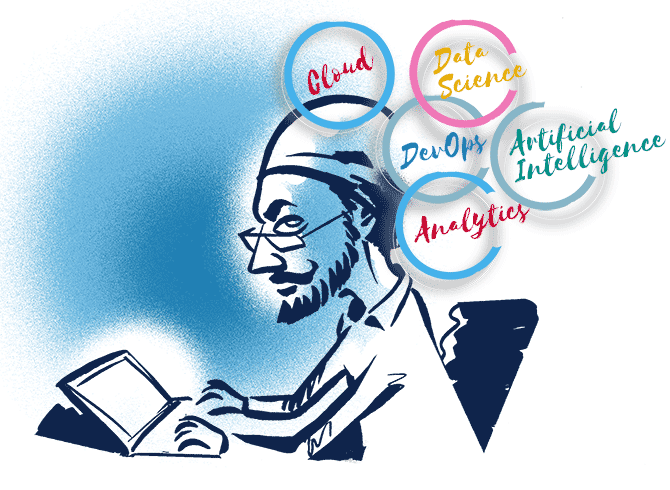 With increasing uncertainties, aggravated by the pandemic, over business demands, information-technology (IT) services firms are replacing part of their contractual workers (known as contractors in IT parlance) by freelance coders, or gig workers, crowdsourced from the marketplace.
According to multiple sources in large Indian and global IT services firms, even though crowdsourcing was there earlier, it is now happening on a scale and proportion never seen before.
"Already 15-20 per cent of the workforce, earlier used to be procured from staffing firms and subcontractors, are replaced by freelancers tapped from platforms like Topcoder, GitHub, and Upwork," said a top executive at a global tech firm in India.
"If situations like the current one (which is triggered by the pandemic) continue, probably crowdsourcing as a model to tap temporary skilled workforce can be as matured as the offshore model itself," the executive added.
Topcoder, owned by Wipro through its acquisition of US-based cloud services firm Appirio in 2016, hosts around a 1.6-million community of software developers, programmers, and data scientists for freelance work.
Microsoft-owned code-hosting site GitHub, too, witnessed a surge in terms of daily active users in Asia during the early days of the COVID-19 pandemic. It has a community of 50 million users globally.
IT firms typically depend on contractors to meet unforeseen demand, get access to skillsets that may not be immediately available, or satisfy onsite requirements in the absence of enough visa-holding staff.
However, there is also a cost involved in tapping into them. They are given a couple of months' notice if a company wants to disengage them.
With the demand constraints and the increasing focus of IT firms to conserve cash, they are not only reducing the number of contractors but also lowering overheads in roping in geeks.
"IT firms will naturally increase their dependence on subcontractors.
"It was a measure when demand was high and supply (of workforce) less.
"Now the equation has changed and companies will let go of their subcontractors first and then their regular employees," said Pareekh Jain, outsourcing advisor and founder of Pareekh Jain Consulting.
"Going for gig employees makes sense because there are fewer employment terms attached.
"Also there is no long-term commitment in times of uncertainties.
"However, in the long term, this practice does not go in line with service providers' interests because their value proposition is training the workforce in-house for more prominent roles," he added.
Subcontracting costs have emerged as some of the major expenses of IT services firms in the past couple of years. Among the tier-I companies, the percentage of subcontracting cost to total expenses was the highest for Wipro, at 21 per cent, followed by Tata Consultancy Services, at 10.8 per cent, and Infosys, at 9.4 per cent, in 2019-20. Going for freelancing software programmers, however, has a few downsides, say experts.
The major one is 'scale', which means it does not provide one the ability to hire in bulk and ramp up the team quickly.
The other issue is there is a fear that companies having such a workforce may be at the risk of losing their differentiation, especially when they are working on niche and intellectual property-heavy products and solutions.
Tracking these geeks individually may not be easy and entails a cost, especially when they are working remotely.
"Hiring temporary and gig workers is an interim plan owing to macroeconomic uncertainties and (H1B and L1) visa issues, while companies need to check the long-term sustainability of this model. Sending employees onsite has become tighter due to travel restrictions," said Omkar Tansale, research analyst at Axis Securities.
"The shift in hiring is also probably because of few mid-level employees reaching the glass ceiling or upper limit of salary levels in a few firms and can no longer be employed on a contract basis," said a partner at a management consulting firm.
The gig-based trend is a natural progression in the economy overall, though it can't be seen as a replacement of subcontractors, the person added.