Globally, the focus has moved back to India, especially in terms of telecom assets. Vodafone Idea, with some 300 million customers, continues to be attractive with shares available at a low price.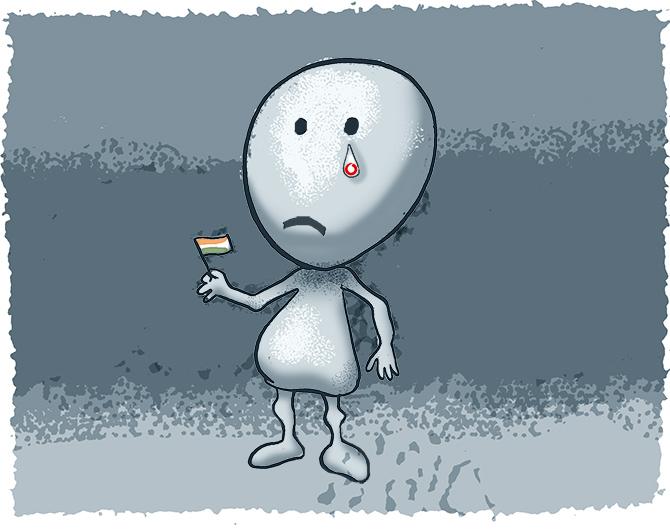 Can Vodafone Idea survive in a three-pronged battle in the private mobile services space?
For the answer, consider this: Starting FY23 Vodafone Idea has the burden to pay an additional over Rs 9,200 crore annually that includes its AGR dues as well as the increase in the deferred spectrum payment, once the two-year moratorium offered by the government is over.
Vodafone Idea will have to cough up an additional Rs 5,235 crore every year till 2040 to pay its remaining portion of the AGR dues.
That is, of course, if the Supreme Court endorses the formula of the Department of Telecommunications that seeks to allow telcos to follow a staggered payment scheme for paying their AGR dues over 20 years at an 8 per cent annual rate of interest.
It's worth noting that while the two-year moratorium on the spectrum payment will surely help Vodafone Idea tide over its immediate financial crisis, it has to pay a higher bill from FY23 - an additional Rs 4,023 crore for spectrum.
Yet, despite this additional burden, the chances of the company getting out of the woods is much higher than when the Supreme Court judgment first came and both partners - Vodafone and the Aditya Birla group - said they would shut down if the government did not bail them out.
Since then, things have changed: The price war is over, tariffs have gone up, Trai is pushing for a minimum tariff cap, the lockdown saw demand for data as well as revenues go up by around 15 per cent, and Jio Platform raised over Rs 100,000 crore and also roped in Facebook as a stakeholder.
Globally, the focus has moved back to India, especially in terms of telecom assets.
Vodafone Idea, with some 300 million customers, continues to be attractive with shares available at a low price.
Vodafone Idea has paid only 13 per cent of it AGR dues.
It has told the Supreme Court that it is in no position to furnish additional guarantees as it has been unable to make a profit in the last few quarters.
The Supreme Court in turn has asked telcos to submit a 10-year balance sheet and deposit a 'reasonable' payment to prove their bona fides.
Vodafone Idea has three options or a combination of them to survive.
One, hope for a substantial increase in ARPUs since the price war is over and tariffs are moving up.
Two, with its mounting debt and bank loans out of the question, the two partners might have to infuse more cash, together with the monetisation of some assets.
Three, find a third partner. Talks are believed to be on with Google for a possible stake sale but more on that later.
The first option might seem to be a bit of a stretch but it's not impossible.
In the first two years, it could be easy, thanks to the moratorium on spectrum payments and perhaps some reduced capital expenditure.
According to Axis Capital, it will only require a reasonable 8 per cent increase in ARPUs to pay Vodafone Idea's annual dues.
But the challenge will be from 2023 when it has to pay its spectrum dues of over Rs 16,296 crore annually (earlier it was paying Rs 12,273 crore).
Axis Capital says ARPUs will have to move up by 57 per in FY23 from December 2019 levels to sustain Vodafone Idea's additional pay outs of spectrum now - or go up from Rs 134 a month to over Rs 200.
If this looks tough, note that Airtel (which of course has higher ARPUs) is already talking of reaching that magic number in a few quarters.
The second option of monetisation with more cash infusion is complex.
The company's debt-to-Ebitda ratio has already hit 7.6 and if the total AGR demand is included, it will hit 11.8.
Clearly, that keeps banks away from lending further.
Also, Vodafone Idea does not have material cash in its balance sheet to give, despite having paid much less than its rivals of the total amount due upfront. Airtel, for example, has paid 41 per cent.
Vodafone Idea can prove its bona fides in several ways.
It can utilise the Vodafone Plc contingent liability indemnity of Rs 8,400 crore, of which Rs 1,700 crore has already been paid.
Alternatively, it can bank on monetisation, such as the proposed merger of Bharti Infratel and Indus Towers, which could fetch the company around Rs 4,000 crore (Vodafone Idea is selling its stake in Indus Towers).
The problem is that the deal has been stuck for a while. The final deadline is the end of June.
Or, it can use the cash from the Rs 700-crore tax refunds it has received and hope to set some of this off against the Rs 8,000 crore pending in GST refunds.
The third option of finding another partner looks more promising.
Reliance has roped in Facebook as a substantial equity partner with a 9.9 per cent stake in Jio Platforms.
Global players like Google, Amazon, and Microsoft, say sources, are also anxious not to miss out on the action in India.
They are looking at opportunities in the convergence space which includes controlling digital platforms, reaching out to a large consumer base in one go, and pushing their products - cloud computing, data centres and the like - to reach the largely untapped MSME market.
Significantly, Google has reportedly had talks with Vodafone Idea to pick up a 5 per cent stake.