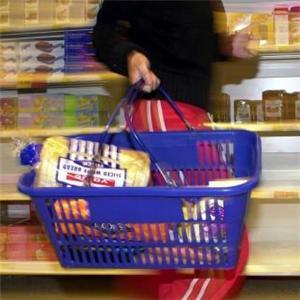 Indian retail chains are not in a tearing hurry to get foreign direct investment, according to the chief financial officers of some of the biggest retail companies.

This is despite many of the big retail chains scouting for FDI in their hypermarket ventures.

"We will continue to operate for a long time. If the FDI in retail is delayed, it's not a be-all and end-all for us," said P Venkatesalu, CFO of Tata-owned retailer Trent, on the sidelines of Retail CFO Summit, organised by retailers body Retailers Association of India in Mumbai.

Trent has largely remained profitable in the last 10 years except last year when it made a loss of Rs 46 crore (Rs 460 million).

Tesco, the UK's largest food retailer, is believed to be interested in investing in hypermarkets of Trent.

Tesco currently has a franchise agreement with Trent Hypermarkets for the latter's back-end operations.

Senior executives of Future Group, the country's largest retailer, also echoed Venkatesalu's views.

"We can manage. We have already created three separate verticals which have brought in efficiencies," said C P Toshniwal, CFO of Pantaloon Retail, the flagship of Kishore Biyani's
Future Group.
Although the government has opened up India's multi brand retail sector, it has not received any applications so far.
Although Future Group was in talks with various international retailers and investors, it has not announced any deals so far.
"Now we have done a lot of divestments such as our fashion format Pantaloons, Future Capital and so on.
"We are in a comfortable position now and not really looking forward to selling anything in retail now," said another executive with Future Group.
However, it has sold a majority stake in its fashion format Pantaloons to Aditya Birla Group for a consideration of Rs 1,600 crore (Rs 16 billion), including the transfer of Rs 800-crore debt.
It hived off the fashion business of Pantaloon Retail and Future Venture to a new company, Future Lifestyle Fashion, where it has transferred a debt of Rs 1,220 crore to the new entity.
Both the deals are expected to reduce Pantaloon Retail's debt by Rs 2,820 crore (Rs 28.2 billion).
As of December 31, 2012, it had a debt of over Rs 6,000 crore (Rs 60 billion).
"If you have scale and robust model, you can work around," said the executive.