Even at 81, the grandfather of marketing management has what it takes to show the way to the young tribe of modern day marketers. That's what Philip Kotler did on Thursday while addressing Indian managers and management students at a day-long training programme on the future of marketing in Gurgaon, near Delhi. He began his session by explaining how 'purpose' should be the fifth P of marketing for any company across the globe.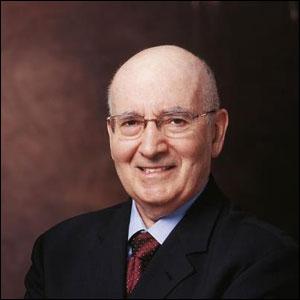 "Indian managers must find ways to bring down the cost of goods and services to include more people in the consumption cycle. Two things can be instrumental in building the middle classes in India: improved governance and better marketing," he said. While earth's population stands at seven billion, only two billion have access to quality products and services.
Kotler appreciated how Indians are blessed with the right entrepreneurial and analytical skills required to build global brands. At the same time he pointed how there are no popular global brands from India and China. He asked young managers not to be satisfied with just building brand preference. According to him, the best marketing is done on ground where buyers are present.
"Over the years, the whole idea of marketing as a function that identifies opportunities and calibrates size seems to be diluting. Marketing is certainly not a synonym for advertising as it is understood by some managers today," he added. Citing Samsung's example, he explained how companies should improve their products regularly to stay on top. As a habit, Samsung studies companies from various categories and use their wisdom. Sharing a few names he explained how emerging market multi-national companies (EMNCs) like Acer, Airtel, LG, and Tata Motors are already giving sleepless nights to many MNCs.
On his eighth visit to India, the marketing guru also answered some frequently asked questions on the right media mix. Elaborating on the significance of digital media, he said that in a world where customers are in full control of your brand, it is important to go digital. "Begin by allocating 10 per cent of your media spends on digital and hire a social media nerd, if needed," he said.
One of the most gripping points made by Kotler was on the changing relationship between the CEO and the CMO. The job of today's CMO has moved beyond controlling just the four Ps of marketing - product, price, place and promotion. The new expectations of the CEO include better understanding of market segmentation, target audience and positioning.
Over the years, the focus has shifted from product and customer management to brand and value management. During one of the panel discussions, Kotler suggested how marketing teams can be divided into 'tactical' and 'strategic'. While the former can look into fulfilling quarterly targets, the latter team can focus on building long-term brand building.
Outsourcing non-core marketing functions has become a norm in today's marketing with companies working with more than nine vendors at a given time for functions like research and advertising. Welcoming this idea, Kotler told marketers not to be afraid while doing this. He also urged the panel to try and understand the power of crowdsourcing. "Why not place your brand in the hands of the consumer and ask them to create your next campaign? Many brands have tasted success by doing this in the past," he said.
While the programme saw impressive turn out of delegates from corporates like Aditya Birla Group, Nokia, ITC, Johnson & Johnson, LG, Maruti Suzuki, Accenture, DLF, among others; there was hardly any participation from big players of the media, advertising and entertainment industry with only JWT sending a few delegates. The programme was organised by integrated marketing communications company RelioQuick in association with JRE School of Management.