The Uttar Pradesh Defence corridor is estimated to attract Rs 20,000 crore investment and create 250,000 jobs.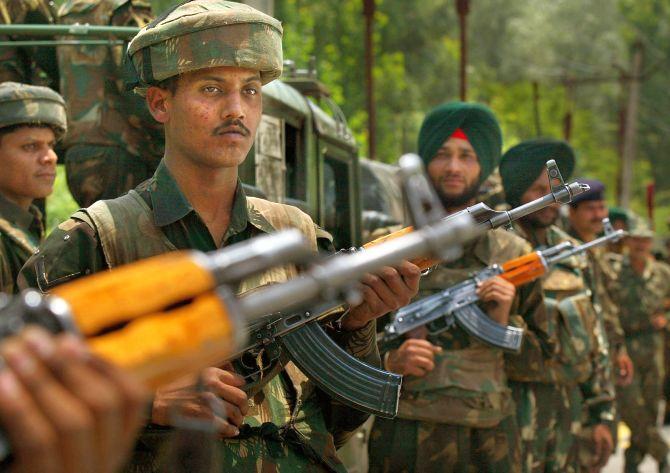 The Uttar Pradesh government is considering the idea of investor meets and roadshows in Russia and European countries to market the proposed Defence Corridor in the state.
According to sources, Uttar Pradesh Chief Minister Yogi Adityanath has directed UP Expressways Industrial Development Authority (UPEIDA) for a scheme in this regard, for reaching out to prospective government and private sector investors in Japan, South Korea, France, and Germany, among others.
"The idea of sending a high-level delegation and holding roadshows in select foreign countries is a work in progress, although nothing has been finalised.
"It will take final shape after approval of the CM's office," UP industrial development minister Satish Mahana said.
He said the government is working on creating a land bank for the proposed corridor, which is expected to attract investment of Rs 20,000 crore and generate 250,000 jobs.
"The land bank will be created on a mutual agreement basis, for which the government will provide 25 per cent subsidy on land cost to investors," Mahana said.
Over the past few weeks, Adityanath had met government and industry delegates from Israel, South Korea, and Russia, seeking investments for the proposed corridor, announced by Prime Minister Narendra Modi after inaugurating the UP Investors Summit in Lucknow on February 21 last year.
Recently, the CM had directed officials to ensure speedy availability of the required land for the corridor, which spans six nodes, viz Aligarh, Agra, Jhansi, Kanpur, Lucknow, and Chitrakoot.
According to UPEIDA Chief Executive Awanish Kumar Awasthi, about 1,000 hectares has already been arranged.
The process for more such parcels is on.
The CM also instructed officials to make amendments in the UP Defence and Aerospace Manufacturing and Employment Policy 2018, for making it more attractive to the private sector.
The proposed amendments are likely to be on the subsidy component for land cost, interest payment on land, state goods and services tax, and an electricity tax holiday, among others.
"There are some central policies related to the defence sector, which are being finalised.
"We are awaiting these policies, so that we take the process forward," Mahana had said earlier.
So far, the state government agencies have signed memorandums of understanding worth Rs 4,000 crore with public and private sector companies for investment in the Defence Corridor; 5,000 hectares has been identified for acquisition.
India is the world's largest military hardware importer and among top military spenders.
For meeting modernisation needs of the armed forces, India will acquire equipment worth $ 250 billion by 2027.
However, current delivery capacity of the domestic defence sector is $ 75-80 billion annually, indicating huge potential for indigenous industry.