The company enhances financial capabilities of Uber India Systems, acquires Delhi-based firm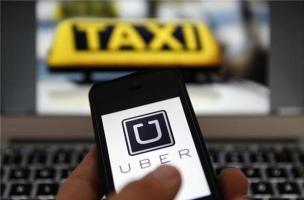 Uber, the global cab-hailing app, is gearing up for a long drive in India, having taken a series of steps to bolster operations here, after the crisis in December (when a woman was raped in a taxi on its platform).
It has got shareholder approval for infusion of fresh capital into its Mumbai-based subsidiary, Uber India Systems.
And, the San Francisco-based giant has acquired a Delhi-based company to deal with the unique public transport framework in this city.
Business Standard put together a broad sketch of Uber's corporate structure, business objects and financials in India through the several official filings of its two India-registered entities with the Union ministry of corporate affairs over the past four months.
A rare exception in the cash-burning universe of Indian e-commerce, UIS, established in August 2013, clocked a profit after tax of Rs 700,000 for the year ended March 2014, on a revenue of Rs 2.25 crore (Rs 22.5 million).
Almost all this revenue for the company, which is 'engaged in providing marketing and support services for Uber' was in the form of 'service income' from Netherlands-based group firm Uber BV.
This amount of Rs 2.25 crore appeared as trade receivables under the head 'current assets'.
A near-equivalent sum of Rs 2.26 crore (Rs 22.6 million) was recorded as 'trade payables' towards Uber International BV, the Dutch firm that owns 90 per cent in Uber India Systems.
Both these entries are classified as related party transactions in the balance sheet.
Recent moves
Those numbers could change significantly in the coming years, as UIS recently got shareholders' nod to enhance its capital by 70 times, to Rs 3.5 crore (Rs 35 million) from Rs 500,000.
It has proposed a rights issue of 3.4 million shares to existing shareholders.
The firm, which till recently had Uber founder Travis Kalanick on its board, has also proposed to scale up local operations by significantly enhancing the financial powers of the local arm.
The proposals, put up in the annual general meeting, held on December 30, included a special resolution enabling money-raising through issue of debentures and other debt instruments up to Rs 50 crore (Rs 500 million), filings with MCA showed.
Such resolutions would enable the firm to tie-up with local institutions and investors to raise funds through convertibles and other exotic instruments, corporate law experts said.
A few days later after this AGM, Uber also acquired control over a small company in Delhi, called ResourceExperts India.
This company, renamed Uber India Technology, is likely to be at the centre of the firm's operations in Delhi, where it is presently on a collision course with the city government's transport department.
Ryan Graves, head of global operations, who had quit UIS two weeks before the Delhi rape, was appointed the director of UIT in January.
Mumbai-based lawyer Vineet Shingal is the other director on the board.
The company has also moved to a new office in the main market of South Delhi's Hauz Khas, from its earlier abode in Northwest Delhi's Pitampura.
MCA records showed Shingal was also a director in Booking.com India Support and Marketing Services.
Originally established as Meinstein Edumart by Delhi- based Alok Kumar Jain and Sushma Agarwal, ResourceExpert did not have much financial strength before being acquired by Uber.
It had a capital of Rs 100,000 and reported small losses in both FY13 and FY14.
Uber's filings showed it was willing to meet the transport department's demands (in the wake of the rape and attendant tightening of rules) half-way.
In what is possibly a major departure from global strategy, UIT, which the Netherlands-based holding firm, Uber International Services BV acquired in January, has altered its Memorandum of Association, a key statutory document stating the vision and purpose of the firm, to suit the Radio Taxi Scheme, 2006, which governs the capital's taxi business.
Alteration of objects to suit Delhi rules
The new company, whose original object was 'human resource consulting', altered its objects to: "To carry on the business in India and/or abroad of providing public transport service, including taxi services, car rental services or any other relevant services and/or providing the customers/clients/users with a technology platform or a marketplace, in physical, electronic and/or any other form, in order to act as taxi aggregator to enable transactions (between customers/clients/users and the transportation service providers) of hiring transportation services by using cars, fleet taxis, cabs and all other permitted vehicles for consideration, commission, service fee, insertion fee or any other fees or consideration and act as a platform, market place, consultant, agent and/or any service provider in connection with the foregoing."
These objects run contrary to Uber's global positioning, made popular by the slogan 'Uber is not a transportation company. Uber is a technology company.' Etc.
Acquisition of a registered company and the alteration of objects as above help Uber comply with the first two conditions under the Radio Taxi Scheme, 2006, as amended in December 2014 after the rape.
Under the head of Licensee's Profile, the scheme says:
"1. The licensee will be a radio taxi service provider, including an aggregator of radio taxis.
"2. The licence will be granted to a company registered under the Companies act, mandated to provide public transport services."
A Uber spokesperson declined to comment on a Business Standard questionnaire seeking details on the strategy behind these moves, citing confidentiality and competition.
A ban they cannot enforce
Senior officials in Delhi transport department said though Uber has applied for a licence, the company had not complied with the ban order.
"We have categorically told them unless they suspend their operations, we will not consider their licence application," said a high-ranking department official, requesting anonymity.
Uber and other app-driven cab services have been operating in the city despite the ban.
The understaffed department is struggling to enforce its own orders.
"They (taxi aggregators) have started plying taxis in Delhi without displaying their names or logos on cars.
"We cannot take any action against them because they do not have offices in Delhi and the vehicles are in the name of the drivers," said the official.
"Their operations in Delhi cannot be stopped unless their mobile application is blocked. We have written to the department of electronics and information technology for the same.
"DeitY, which called the meeting the very next day of our request, informed that they cannot block an app in a particular region.
"If it has to be blocked, it has to be in the entire country," the official added.
A second official said the ball was in the court of the central government.
Now, DeitY has sought an opinion from the Union road transport ministry, on the issue of banning Uber-like apps in the entire country.
Road Transport and Highways Minister Nitin Gadkari has, however, in the past expressed views against a ban.
"New systems with modern concepts like these are being implemented in countries like the UK, the US and others.
"We, too, must encourage it.
"The lacunae in such systems should be plugged," Gadkari had said in December, when after the rape, the Union home ministry had advised all state governments to ban application-based and unlicensed taxi operators.
UBER'S DRIVE TO INDIA
Uber has got shareholder approval for infusion of fresh capital into its Mumbai-based subsidiary, Uber India Systems
It has acquired a Delhi-based company, renamed Uber India Technology (UIT), to be at the centre of the firm's operations in Delhi, where it is presently on a collision course with the city government's transport department
It has altered its MoA, a key statutory document stating the vision and purpose of the firm, to suit the Radio Taxi Scheme, 2006, which governs the capital's taxi business
The new objects run contrary to Uber's global positioning, made popular by the slogan 'Uber is not a transportation company. Uber is a technology company.'