Tiger Global-backed Koo, an Indian alternative to Twitter, has laid off 30 per cent of its workforce of 260 employees in the last year as the budding firm, like many other start-ups in the country, battles global headwinds.
"It's important for businesses of all sizes to adopt efficient and conservative approaches to see this period through.
"In line with this, we have acted on some role redundancies by letting go of 30 per cent of our workforce over the course of the year," said a Koo spokesperson.
The firm says it has handed compensation packages, and extended health benefits and outplacement services to the affected employees.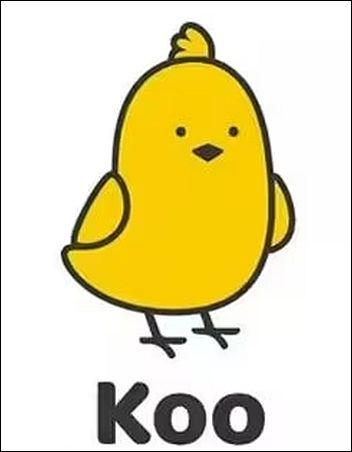 "Like most start-ups, Koo also built in a workforce to account for spikes.
"Given the current market environment and external realities of a global slowdown, we get affected too," the spokesperson said, adding, "We are a young start-up with a long way ahead of us.
"The global sentiment right now is more focused on efficiency than growth and businesses need to work towards proving unit economics."
The firm had previously laid off 5 per cent of its workforce in August last year.
Founded in 2020, Koo is a multilingual microblogging platform that allows users to interact via text, audio and video.
It also allows influencers to network and have conversations with their fans.
The Bengaluru-based firm is said to have benefitted from tussles between Twitter and the Indian government over improper content moderation, which led to many celebrities, government officials and citizens jumping ship from Twitter to its indigenously built alternative.
In November last year, the company had raised $6.3 million in funding from Tiger Global and Accel Partners.
The round had also seen participation from Kalaari Capital, 3one4 Capital and Dream Incubator, a Tokyo-based private equity firm. Koo raised another $10 million at the start of this year.
"We are well capitalised with our recent fundraise of $10 million in January 2023.
"We aren't looking at raising funds right now.
"We are making great progress with revenue and will look to raise funds in the future as necessary," the spokesperson added.
In the three years since its launch, the indigenous platform has amassed over 60 million app downloads to become the second largest microblogging platform in the world, with more than 20 languages.
"With over 100 brands advertising on the platform, we will continue to experiment with monetisation to build a sustainable business," the spokesperson added.
Koo has joined several other start-ups in India that have laid off employees.
According to industry estimates, more than 22,000 layoffs took place in 2022.
This year has been no different.
Reliance-backed quick commerce firm Dunzo let go of 30 per cent of its workforce earlier this month.
Edtech major Unacademy also fired 12 per cent of its workforce at the end of March.
Before that, fellow unicorn UpGrad laid off 120 people at one of its subsidiary companies, Impartus Innovations, which affected 30 per cent of the company's 300-strong workforce.
Healthtech unicorn Pristyn Care had laid off 300 employees during the month as well.
In February, India's most highly valued edtech firm Byju's let go of 1,500 employees citing cost optimisation, joining the likes of Web3 firm Polygon that axed 100 workers.
Food aggregator Swiggy fired 380 employees in January.
LEAD, another edtech unicorn, sacked 100 employees at the same time.
In January itself, Google-backed ShareChat also showed the door to 500 workers.