Finance Minister Nirmala Sitharaman on Saturday unveiled the Union Budget for fiscal 2020-21, vowing to boost the income of Indians and their purchasing power, in a bid to revive domestic economic growth that has slumped.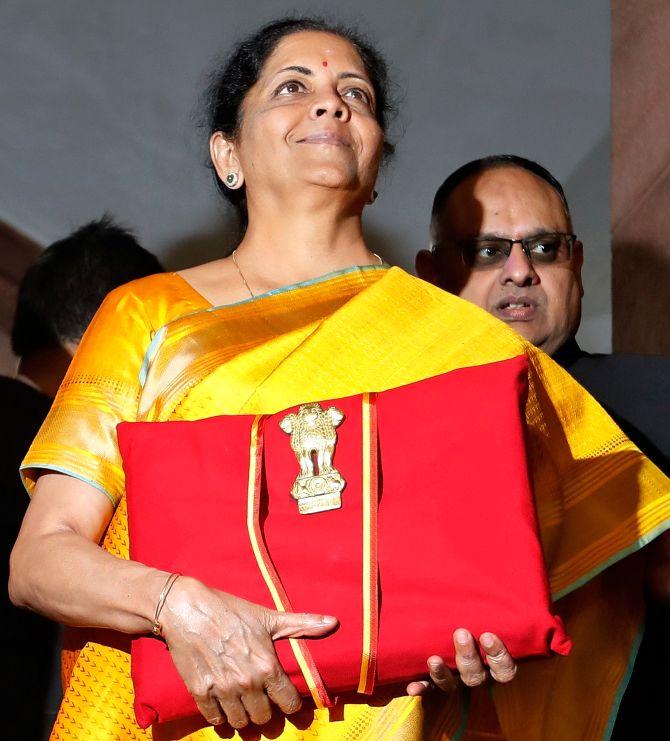 In her second Budget, Finance Minister Sitharaman announced cuts in personal income tax, extended tax holiday for affordable housing, hiked bank depositors insurance cover to Rs 5 lakh and gave relief to investors on dividend distribution tax as the government looked for ways to boost sentiment and consumption to bring the economy out of its worst slowdown in 11 years.
While the Bharatiya Janata Party naturally hailed the Budget, with Home Minister Amit Shah saying it will contribute significantly in fulfilling the Modi government's resolve to double the income of farmers and provide unprecedented relief to taxpayers, the Opposition slammed it for being 'insipid and lacking in stimulus for growth'.