According to software company Mavernir, the new virtualised networks would lead to a saving of 40 per cent in capex and 34 per cent in terms of lower operations cost for operators.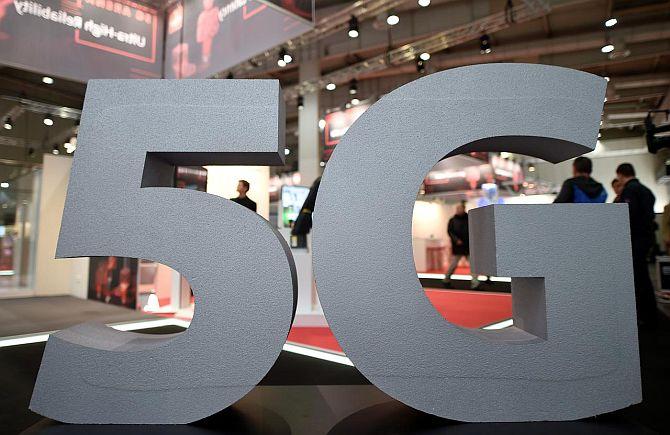 Three Indian giants - Anil Agarwal-run Sterlite Technologies, Reliance Industries-controlled Radisys, and Tech Mahindra - are developing software, manufacturing, and systems integration capabilities to power the building of the next-generation of 'virtualised' 5G telecom networks.
The move entails moving from the current hardware-dependent networks to ones that will be software-centric with hardly any dependency on the underlying hardware.
It is a significant development as it provides operators with a greater choice of vendors.
This in turn brings down their costs substantially.
According to software company Mavernir, the new virtualised networks would lead to a saving of 40 per cent in capex and 34 per cent in terms of lower operations cost for operators.
It also provides them more network flexibility which allows them, for example, to customise the amount of bandwidth based on service requirements.
The first live example of this new virtualised network has been built by e-commerce player Rakuten in Japan.
In simple terms, telcos currently have a limited choice of buying their networks.
The options include only a few OEMs such as Huawei, ZTE, Ericsson, or Nokia.
In such wireless networks, the interfaces that connect the various network elements which make the radio access network (RAN) are proprietary.
Operators have no choice but to buy the entire solution, which includes the software and the hardware.
They have to maintain the system and for decades have spent a lot on R&D to improve their offerings.
However, with increased usage of data and therefore investment - and with average revenue per user (ARPUs) failing to rise commensurately - operators are seeking a new approach on how to reduce network capital investment.
What's more, they are also looking for greater flexibility in the working of the networks.
The new networks being developed will be built on open platforms, with operators having the choice of buying hardware or software separately from different vendors or even building the latter on their own on an open platform.
That apart, they can also ally with IT companies that would integrate the hardware and software and run the networks.
Sterlite Technologies is working on a plan to design and manufacture 4G and 5G radios for the global market.
"We have a design, make and integrate in India approach, and also offer systems integration services.
"To this end, we have investments and strategic partnerships with an ecosystem of partners in India, leveraging their Indian IP and know-how," said Sterlite Technologies Group CTO Dr Badri Gomatam.
The firm already has R&D centres for high-end telecom software and platform development.
US-based Radisys has tied up with Qualcomm to combine the latter's 5G platform with Radisys' new radio software to power the national radio 5G small cells which are a key element of the network.
Jio has sought permission from the centre for 5G trials based on its own tech. An e-mail to Reliance did not elicit any response.
Tech Mahindra, which has already publicly stated its entry into the mobile network space by planning to bid for the BSNL 4G network, has also had discussions with the government on its 5G play.
The firm is an investor in US-based Altiostar, which has built cloud native 5G radio access network software in collaboration with Intel which is being deployed on Rakuten Mobile.
Altiostar also has Qualcomm, Rakuten and Cisco Systems as investors.
It has also collaborated with Rakuten to build a 5G lab in Tokyo and Bangalore. Tech Mahindra did not respond to queries.
Besides this, Tech Mahindra has tied up with state-owned ITI to build new 4G and 5G radio products leveraging the software the former has built.
And in its discussions with NITI Aayog on BSNL, the firm has said it believes in a consortium of partners within the country to build a futuristic, competitive, open standard-based India stack which can be sold even to global network operators.
Incumbent equipment makers, however, say that there could be many a stumbling block.
"While the capex might be low, the fact that operators will have to pay for a system integrator now will increase their operating costs.
"For capex, you might get discounted credit lines from vendor supported banks. But you won't get that for opex," said a senior executive of a leading telecom gear manufacturer.
Many companies, such as Nokia, have also joined the Open RAN Policy Coalition backed by over 30 companies in support of the open platform.
Photograph: Fabian Bimmer/Reuters