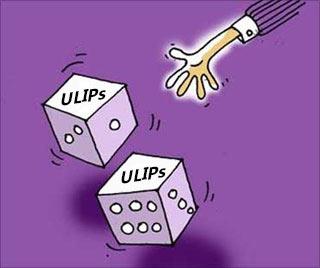 The loss to policyholders due to massive mis-selling of insurance policies by trusted private sector and public sector banks will be well in excess of Rs 2 trillion, warns Harsh Roongta.
Mahesh Kumar took voluntary retirement from a government job. As settlement, he received a hefty sum and wanted to make a safe investment.
When he approached his friendly public sector bank manager, he was suggested a policy with guaranteed returns after five years.
"Invest the amount once and reap the benefit after five years for as long as you live," the friendly manager said.
Encouraged by the pitch, he invested Rs 1.2 million (Rs 12 lakh) in the policy. He received the policy papers after a few days and happily kept the sealed envelope in his cupboard.
Imagine his surprise, when he received a call next year from the insurer seeking the next premium of Rs 1.2 million.
He rushed to the bank, but the friendly manager had been transferred. The next manager wasn't so friendly.
Kumar was told that he either pays the next two premiums or loses the entire first premium. Since Kumar didn't have such funds, he wanted to surrender the policy. He was told it wasn't possible without paying two more premiums.
Kumar's case is not isolated, and public sector banks aren't the only ones to blame. Private sector banks are no better.
A friend, Raju, went blind when he was 20 years old. Since then, he has trained and worked very hard as a masseuse to earn a living. He had been advised to start a systematic investment plan (SIP) in a specific mutual fund from his earnings.
Soon, he informed me that he had started an SIP through his bank.
I asked him to bring in the papers, and sure enough, he had been sold an insurance policy instead of a mutual fund.
The worse part: There was no disclosure that that he was blind. While the issue was sorted, it leaves one with a bad taste in the mouth.
So widespread is the practice of mis-selling insurance products that a study carried out by a business paper puts the loss to policy holders at Rs 1.5 trillion from mis-selling of unit-linked insurance plans alone.
The losses due to mis-selling of traditional policies are over and above this number.
So, the loss to policyholders due to this massive mis-selling will be well in excess of Rs 2 trillion from their trusted private sector and public sector banks.
Tragically, both the regulators -- the Reserve Bank of India and the Insurance Regulatory and Development Authority of India -- haven't done much about curbing this menace that, sometimes, hurts even the weaker sections of society.
The government, on its part, is a silent beneficiary as insurers are significant buyers of government bonds.
It is the media and personal finance experts who, through education and awareness campaigns, have been fighting this menace. This fraud deserves much better treatment at a time when public trust in the banking sector is at an all-time low.
Most of you will recall the widely circulated cartoon on WhatsApp showing a bank customer in a bank branch waving a pistol and telling the bank not to try and sell any product to him as he has simply come to deposit cash in his account.
It's a sad commentary on our banking system.
Illustration: Dominic Xavier/Rediff.com
Harsh Roongta is a Sebi-registered investment advisor.