New iPhones to sell in Rs 62-92K range from Oct 16 in India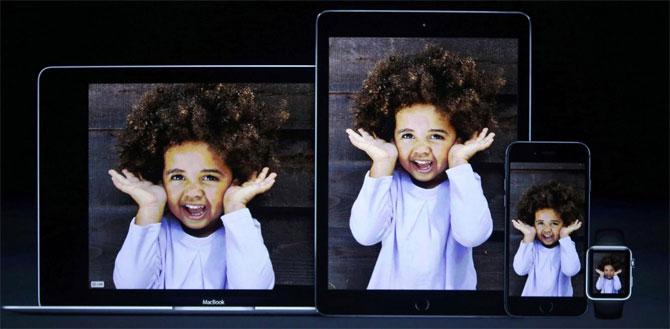 Apple's iPhone 6s series will be available in India from October 16 at a starting price of Rs 62,000 and the high-end model at Rs 92,000.
The two models iPhone 6s and iPhone 6s plus come in three versions in terms of storage: 16 GB, 64 GB and 128 GB. The launch price of both the phones is about Rs 10,000 higher than the iPhone 6 series that the company launched a year ago, as per details shared by the distribution firm Beetel Teletech.
"Pre registrations now open across India. iPhone 6s and iPhone 6s Plus will be available for purchase at over 3,500 retail locations across India, beginning Friday, October 16th," Beetel said in a statement.
The launch price of 6s variants is 62,000 for 16 GB model, Rs 72,000 for 64 GB model and Rs 82,000 for 128 GB model while corresponding variants of 6s Plus model are priced Rs 10,000 higher.
iPhone 6s plus has fingerprint-resistant 5.5-inch (diagonal) LED-backlit display while iPhone 6s has a similar 4.7 inch screen size. The latest phones from Apple are capable of recording video of 4K resolution -- highest capacity available at present.
Both the phones have 12 mega-pixel rear camera and 5 mp front camera.
The battery in iPhone 6s plus and iPhone 6s is same as that of iPhone 6 plus and iPhone 6 launched last year.
In case of iPhone 6s Plus, it can support up to 24 hours talk time on 3G or up to 12 hours of Internet use on 3G or Wi-Fi or play high definition video of up to 14 hours. The battery of iPhone 6s has less capacity as compared to 6s Plus.
E-commerce firm Snapdeal has also started pre-bookings of iPhone 6s series for customers in Bengaluru, Chennai, Delhi, Hyderabad, Kolkata and Mumbai.
"Customers can pre-book for the iPhone6s starting October 9, following which a link to purchase will be sent to their pre-booking ID on October 14. Snapdeal has assured delivery on the first day of the phone's India launch i.e. October 16, to its pre-booked customers who complete payment by 15th October, 4 pm," the e-commerce firm said.