WhatsApp to foray into digital payments & expand to other markets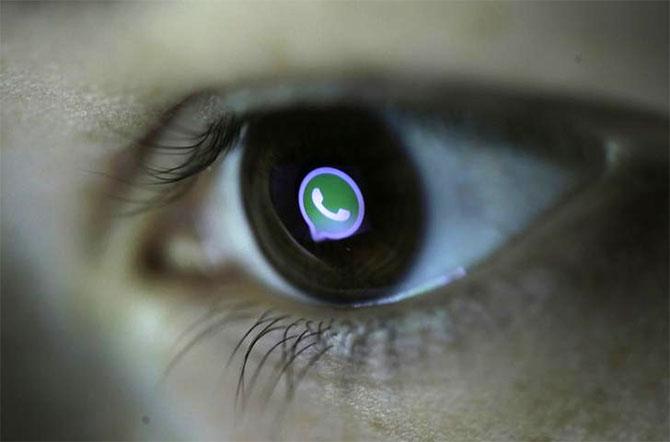 WhatsApp, the communication application owned by social media giant Facebook, is set to debut its digital payments service in India, to subsequently be expanded to other markets. The company is looking to hire a digital transactions head in the country.
In February, WhatsApp co-founder Brian Acton met the minister for information technology, Ravi Shankar Prasad, to discuss ways in which it could contribute to India's vision for digital commerce.
Following the government's demonetisation move in November last year, there has been massive growth in digital transaction volumes.
"We listen very carefully to feedback from people across India and how to better serve them. India is obviously our largest country and it's going to be one of the most important markets," WhatsApp spokesperson Matt Steinfeld told reporters on Wednesday, on the sidelines of an event in New Delhi. The new service will be a part of the app itself.
The company is also looking to earn from its messaging service and is trying to add services that could be monetised. It is also working on solutions for enabling businesses to use its platform to connect with consumers.
Last year, WhatsApp had said it would test tools that allowed users to communicate with businesses and organisations, like banks and airlines, through its platform.
While WhatsApp does not intend to introduce any third-party advertisements, it is looking at ways to monetise the platform, and working with businesses could be a step in that direction.
"We are definitely into building the product phase. So, what you will see over the year is different tests, both for small and large businesses, and figuring what's good experience for these on WhatsApp," Steinfeld said. "India is going to play a crucial role in that."
India is the biggest market for WhatsApp - of its over one billion users, about 200 million are here. In India, it competes with the likes of Hike and SnapChat. Facebook, on its part, has a strong focus on bringing businesses to its platform. At present, around five million businesses globally advertise on Facebook.
WhatsApp has been working on features to enhance engagement on the platform, of late. It recently launched a story feature to allow users to express their thoughts using pictures and animations.
The company has also introduced a host of security tools, including safety check, community help, safety center, parents portal, bullying prevention hub and suicide prevention.
Photograph: Dado Ruvic/Reuters