Thanks to technology, credit-worthiness is now being based not merely on traditional metrics such as the credit score of a person or a firm sourced from rating agencies like Cibil, Equifax or Experian, bank transactions and assets.
Instead, scores of other, unconventional parameters are being looked at.
Yuvraj Malik and Debasis Mohapatra report.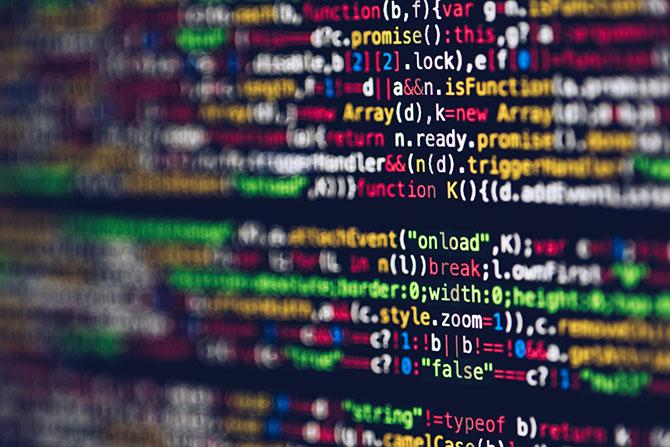 Do you have a low credit score?
Did you miss paying your last credit card bill on time?
Have there been occasions when your EMI cheques have bounced?
Worry not. You can still get a loan from one of several new-age lenders who have devised their own artificial intelligence or AI-powered algorithms to assess customers' credit-worthiness.
And in the process, they're bringing about a sea change in the lending business.
Thanks to technology, credit-worthiness is now being based not merely on traditional metrics such as the credit score of a person or a firm sourced from rating agencies like Cibil, Equifax or Experian, bank transactions and assets.
Instead, scores of other, unconventional parameters are being looked at.
These could be what an applicant spends on alcohol, the responsiveness in paying insurance premiums on time or the frequency at which he or she has changed the jobs.
Even something like how fast a person fills up the 12-question online application form (the platform automatically records the time) has a bearing on whether or not the loan will be approved.
The speed of form-filling shows how desperate a borrower is to get the loan.
"We have coded in rules that review how frequently the borrower spends on alcohol, whether he or she is on a gambling site, or if he or she pays health insurance premiums on time.
"All these go into determining the credit profile of a borrower," says Ashish Goyal, co-founder and CFO of EarlySalary, a new-age lender.
Every month, EarlySalary typically processes around 8,000 loan applications for loans worth around Rs 270 crore.
EarlySalary is not alone.
About a dozen "digital" lenders such as Capital Float, LendingKart, NeoGrowth and Indifi Technologies are creating technology IP (intellectual property) that is about to become the foundation of tech-enabled banking.
These start-ups are attracting customers like small-time businesses with no assets or first-time retail borrowers, who are often underserved by traditional lenders.
Hence, they are getting into the territory that was once dominated by banks and non-banking financial companies (NBFCs).
According to The Boston Consulting Group (BCG), more than 1,000 fintechs came up in India the last seven years, and together, they have gobbled up more than $2.5 billion in funding.
These companies span mobile payment apps, lending firms and payment gateways, and all have one common feature -- their use of technology and data.
Big Data
The race to offer loans to customers who do not have any collateral to offer has prompted innovators to look at new sources of data on them.
'Unprecedented amounts of Indian consumer data is being generated through web search, social media, e-commerce and banking.
'For enterprises, more than 25 data points such as corporate filings, tax data, legal records and directors' details are now electronically available,' says a BCG report.
Lenders are leveraging big data to reduce the cost of consumer acquisition, improve underwriting models and establish early-warning systems. With financial services increasingly moving in this direction, big data is likely to be one of the key pillars of the digital lending boom in India, the report adds.
This has led to the proliferation of proprietary credit risk assessment and underwriting platforms.
Apart from creating their own IPs, some digital lenders like Namaste Credit are offering them as SaaS (Software as a Service) platforms to traditional banks for SME credit analysis and approval.
"Banks have been marred by their sub-optimal use of data.
"The filings run up to 200 pages and it takes over 3-5 days to approve a credit application," explains Gaurav Anand, co-founder, Namaste Credit, a digital credit marketplace.
Namaste Credit's SaaS platform, used by big names like Federal Bank and Mahindra Finance, took 36 months to build and is now maintained by a team of 40 engineers and data scientists.
"We automate the SME lending process for banks.
"Not only is it (the SaaS platform) less prone to error, we have also significantly reduced the crunch time.
"A loan is now approved in three hours," says Anand.
A number of systems are at work behind automating credit underwriting, explains Mukesh Singh, chief technology officer at Lendingkart, a digital NBFC with a loan book of around Rs 1,700 crore.
Typically, a loan applicant uploads past years' bank statements and credit score on any digital lending platform (app), which is reviewed by an automated system usually built on top of a software called Perfios.
This pulls out raw data from the PDF files, cleans and organises the data through proprietary software, which then extracts the relevant variables needed for credit assessment.
The variables are then judged in accordance with pre-defined rules and placed in a hierarchy of credit-worthiness.
While the process is similar across the board, data points and credit assessment rules define the success of the lending business.
Lendingkart uses some 8,000 data points, says Singh.
"We assess things like daily active balance in the borrower's account, cheque bounce incidents and intra-bank transfers.
"We also use some alternate data like SMS inbox which tell us about the borrowers spending pattern," he says.
There is also a layer of AI and machine learning coded into the process.
Say, if a high credit-worthy customer defaults, the algorithm studies it, and if a similar pattern is seen in any other loan application, the system rates it lower.
"It learns on its own," explains Singh.
Intelligent algorithms
The algorithms coded into these platforms play a critical role in determining the genuineness of data furnished by a customer.
For example, the EarlySalary app is able to detect whether a salary entry in the submitted bank statement is genuine or not.
This is done by matching the employer's bank account number with the one the lender has crowd-sourced.
"Identity, ability and intent are the three things we look for before disbursing a loan.
"If the algorithm finds that a person's credit score is healthy, it establishes the intent of the person to pay back.
"For ability, we go through bank transactions and also do a bunch of things to establish the identity," says Mayank Kachhwaha, co-founder of IndiaLends.
After building solid algorithms that review income tax returns, bank statements, and data points from the would-be borrowers' smartphones, lending companies are now trying to acquire more sources of data.
For example, NeoGrowth, a Mumbai-based NBFC, has partnered with point-of-sale (PoS) providers to use the PoS data of potential customers.
Indifi Technology, which offers loans to hospitality businesses, sources data from companies such as MakeMyTrip and Swiggy.
And Capital Float, which lends to e-commerce merchants, retail businesses and intermediaries, banks on its partnerships with companies such as Snapdeal, Paytm, Amazon, Uber, Mswipe and yatra.com to acquire data.
Credit everywhere
Today, most major internet businesses are extending credit to their users and partners through the data generated on their platforms.
Ola and Uber are partnering with the State Bank of India to introduce credit options for their driver partners.
Flipkart is learnt to have acquired an NBFC licence to lend to sellers while Future Bazaar is all set to introduce a "buy now, pay later" facility at its Big Bazaar stores.
"Technological advancements seen globally are playing out in India as well.
"Mobility (mobile internet), cloud, a host of public and private APIs and big data and analytics-linked technologies are critical pieces in India's technology stack," says the BCG report.