While Prime Minister Modi has made the direction and focus clear, the various ministries and departments continue with an un-coordinated approach, points out Pranjal Sharma.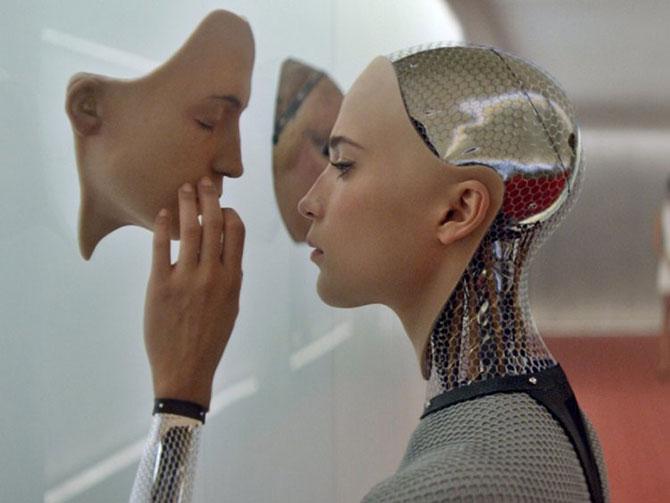 India tends to swing from ignorance to omniscience fairly rapidly.
Until 2017, phrases like artificial intelligence and fourth industrial revolution were unfamiliar terms used only in certain quarters of the government.
Since then the spread of such phrases has been rapid within various ministries.
In February 2018, the Budget announced an allocation of $ 480 million.
Later that year Niti Aayog shared a document on National Strategy on Artificial Intelligence.
An important milestone was achieved when Prime Minister Narendra Modi inaugurated the Centre for Fourth Industrial Revolution of the World Economic Forum in Mumbai in October.
Taking a cue from him, other ministries and state governments have begun sprinkling phrases like machine learning, data science and robotics in their expressions.
Thankfully ageing phrases like BPO and ITeS have been nudged out of the public discourse.
Finance Minister Nirmala Sitharaman further declared the government's commitment to new technologies and science by allocating funds to create a National Research Foundation.
After announcing in 2017 that it will be a leader in artificial intelligence by 2030, China is close to surpassing the US in research and application.
Allen Institute for Artificial Intelligence (founded by late co-founder of Microsoft Paul Allen) studied the quality and quantity of research papers on AI being published globally.
'This focus on high-impact papers shows a clear trend of Chinese ascendance in the field of AI.
'Looking at the top 10 per cent of papers, we see the US's share has declined gradually from a high of 47 per cent in 1982 to a low of 29 per cent in 2018.
'China, on the other hand, has been rising steeply with a peak of 26.5 per cent in 2018 and every indication is of this trend continuing,' the study by Allen Institute reveals.
China could surpass the US by 2020 on this front.
The research focus in China is matched by the number of start-ups and government projects based on AI.
Late in 2018, Canadian Institute for Advanced Research (CIFAR) made an assessment of national AI strategies across the world.
About 18 countries had declared such national strategies till then.
CIFAR placed the strategies in two categories.
First group had a strategy that included "specific policies and funding".
Nine governments, including France and South Korea, had fully funded plans.
The second group of countries announced "guiding documents" without a clear plan for action and funding.
This category includes India, Mexico and Germany.
'Some of them, developed by external task forces, recommended specific policies, but without a commitment to implementation,' says the report by Allen Institute.
For the new technologies, the efforts of the government in India so far have been high on intent but low on implementation.
While Prime Minister Modi has made the direction and focus clear, the various ministries and departments continue with an un-coordinated approach.
To make a difference three key steps are required.
Firstly, government must realise that enhancing the use of new technologies can't be the preserve of a single ministry.
AI and new technology systems have deep applications in every single ministry and department.
From sanitation to agriculture to health and tourism.
Secondly, fundamental education reforms are required to bridge the great divide between liberal arts and new technologies.
A collaborative culture has to be aggressively fostered.
Thirdly, a national mission needs to be created for infusing the use of new technologies in every single department across the country.
A new entity must be created to drive the use of AI and new tech in India.
It should be headed by an industry leader and run as an autonomous, empowered body.
Such an action will be essential to implement the intent announced by various ministries.