Not just from the likes of Alibaba and Didi Chuxing, Indian startups saw a surge in Chinese funding from financial investors in 2019. This is a seven-fold jump from $459 million in 2016.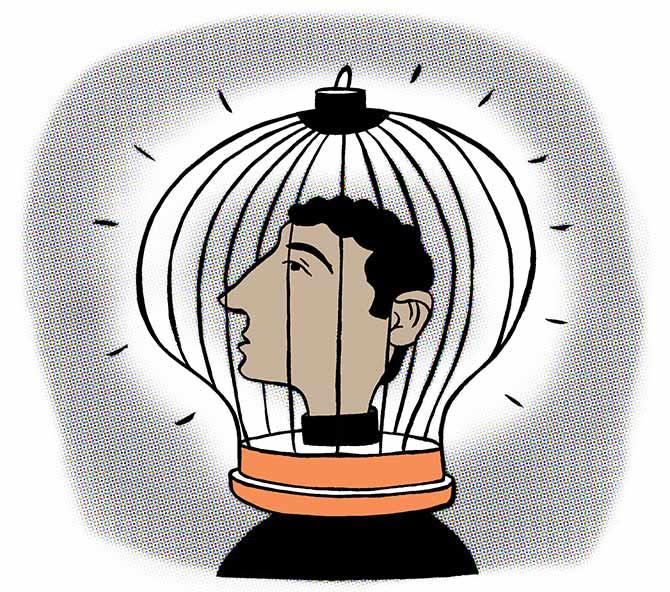 The year may not have been a great one for the Indian industry, but start-ups saw a surge in funding from one particular country: China.
The past year has seen large amounts of Chinese cash flow into Indian start-ups: Investments from China rose nearly 94 per cent to $3,916 million, from $2020 million last year, according to private equity database supplier Venture Intelligence.
This is a seven-fold jump from $459 million in 2016.
Chinese investors are pouring money into the country at a time when PE/VC investments from the US and Europe are slowing.
US investors infused around $9.18 billion in 2019 so far in 331 deals, as against a five-year high of $10.52 billion in 320 deals in the entire year in 2018.
This funding surge is vastly different from what the country has seen before.
Up until now, Chinese investment was made into Indian unicorns primarily by technology majors: Tencent and Didi Chuxing in Ola, and e-commerce giant Alibaba, along with its affiliate Ant Financial, in Zomato.
The flood of money this time round is coming from financial investors looking to diversify their portfolio or pick up stake in promising start-ups for long-term investment.
Shunwei Capital, which has been established by the founder of Xiaomi, China Lodging Group and China-Eurasia Economic Cooperation Fund and Baring Asia, are among the new investors.
The most recent entrant is Ping An Global Voyager Fund, which has invested around $250 million across Europe, China and Israel.
Along with other investors Ping An invested $70 million in Jaipur-based CarDekho, an autotech company.
This is its first investment in India and the fund has lined up $20-$35 million more for the country.
What's interesting is that these investors are willing to look past the current economic slowdown.
"The country is just far too significant a player to ignore on the basis of macroeconomic concerns or cultural differences," says Donald Lacey, COO & MD, Ping An Global Voyager.
"The Chinese investors perceive a tremendous amount of long-term opportunity, rooted in demographics, technology know-how, and a strong roster of high-quality entrepreneurs and new companies," he adds.
One can hear an echo of his words at Beijing-headquartered Fosun RZ Capital, an affiliate of Fosun Group, an active VC firm in India.
Tej Kapoor, managing director and head of Fosun RZ Capital India, says investors see India as the next China.
The group, which has invested in online travel and hotel booking firm Ixigo, logistics firm Delhivery and online parenting network Mylo, among others, has made three investments in India in 2019.
The India opportunity also comes from the country being a land of big contrast.
On the one side is its IT and pharmaceutical industry that have become global giants and, on the other, there are huge gaps in infrastructure, health and transportation.
"New enterprises are urgently needed to explore the Indian market and fill gaps.
"Due to the current lower valuations and greater potential of Indian Internet companies, the fund believes it is an excellent opportunity to enter the market right now," says Kapoor.
The adoption of tech and growth of tech companies in China have been massive.
The Chinese investors see a way in replicating the same in India, given the gap.
Many of these investors are from Chinese corporations as against pure financial ones.
"Massive amount of money is being invested by corporations, who get the expertise, technology, know-how and reach in foreign markets that give their portfolio companies a chance to grow and expand beyond their domestic borders," says Rajat Tandon, president, Indian Private Equity and Venture Capital Association (IVCA).
In terms of sectors, information technology will remain on the top of the agenda for Chinese investors in India.
There have been quite a few tech and e-commerce investments and the sector will continue to attract more funding.
The growing distrust between the US and China, as the two countries fight a prolonged trade war, is also helping India's case as the country is now seen as a de-risking strategy for both strategic and financial investors, says Tandon.
Most of these investors are here for the long-term and not in the business of timing the market for quick wins, he adds.
Beyond funding expansion within India, Chinese investors are also helping domestic start-ups to expand in China by providing distribution reach or even becoming anchor customers for some types of solutions.
The CarDekho-Ping An deal has been able to do just this.
"We have been extremely impressed with the business CarDekho has built in India, particularly its success in developing different types of financial services offerings to address car buyers' needs," says Lacey.
Ping An insures roughly one out of every seven people in China and employs one out of every thousand Chinese.
It also provides technology solutions through OneConnect business to over 600 banks, 84 insurers, and several thousand finance companies in China.
So it can be a powerful route to scale in China, which, unlike India, is a market outsiders have often struggled to penetrate.
It also brings to the table technology and R&D support for tech start-ups via its eight research institutes around the world, and a portfolio of 20,000 patents related to AI, ML, fintech and health-tech.
That's a lot of additional potential tech horsepower that smaller, resource-constrained companies can benefit from.