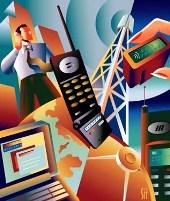 The Comptroller and Auditor General on Monday said that the audit of certain activities of Department of Space were under way but made it clear that media reports on alleged scam in a deal between ISRO and a private firm cannot be concluded as its "findings".
In a statement, the CAG said that its attention has been drawn to reports appearing in media regarding audit being undertaken by Audit and Accounts Department of DoS.
"The news item gives the impression as if our audit has been finalised. This office clarifies that audit of certain activities of DoS is under way.
"Very preliminary queries have been raised which are yet to be replied by that department. Since the audit is at very preliminary stage, it can by no stretch of imagination, be concluded that information as given in the media reports are findings of this department," the CAG statement said.
The Hindu on Monday reported that the CAG has started enquiries into a 2005 agreement between the ISRO's commercial arm Antrix Corporation Ltd and Devas Multimedia Pvt Ltd over ISRO launching two satellites for Devas.
The daily said Devas was to allegedly benefit unbridled use of 70 Mhz of the scarce S-Band spectrum over a 20 year period from which the CAG has made preliminary estimate of a loss of Rs 2,00,000 crore (Rs 2 trillion) to the exchequer.