Commerce and Industry Minister Suresh Prabhu is slated to meet senior executives of Apple on the sidelines of the World Economic Forum in Davos later this month.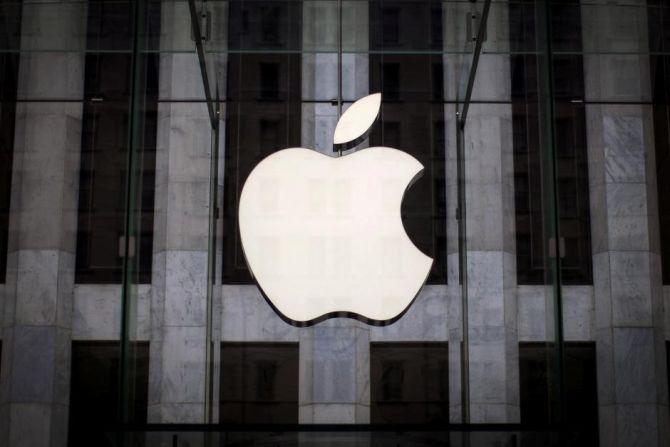 After a year-long lull, iPhone maker Apple is again warming up to India as a manufacturing and retail hub, it is learnt.
The two sides are back on the negotiating table, following Apple's China setback, multiple sources in the government and the industry indicated.
In fact, Commerce and Industry Minister Suresh Prabhu is slated to meet senior executives of Apple on the sidelines of the World Economic Forum in Davos later this month.
Sources confirmed the meeting was requested by Apple.
Stakeholders and consultants working with Apple have also been brainstorming on the tech giant's way forward in the India market as trade tensions between the US and China have escalated.
The Cupertino-based firm lost nearly $474 billion of market capitalisation over the past three months as its stock continues to fall and its China plans turn increasingly hazy.
Recently, Apple chief executive officer Tim Cook had surprised investors by slashing revenue expectations by up to $9 billion due to poor sales in China during the quarter ended December 29.
Sometime early last year, talks between India and Apple had broken down.
The two sides remained aloof after Apple, while proposing to manufacture in India, had insisted on a series of sops, including a 10-year tax holiday and duty-free imports of components, among others.
In the fresh round of talks, there could be a possibility of reaching middle ground.
While officials at the DIPP said the Centre was not in a position to offer company-specific sops, they hinted that an arrangement could be made if iPhones were indeed 'manufactured' and not just assembled here.
An offer to make India its new export hub would better its chances, the officials added.
The company, too, may soon drastically change its approach to its fast-growing market - India - sources said. It currently controls only 1 per cent of the market in India, where import duties on high-end mobile phones were raised to 20 per cent recently.
Apple did not comment. But a senior source in the company said its continuing demand for tax sops was for the hundreds of original equipment manufacturers (OEMs) it sources the products from.
Tangled fine print
Even as 100 per cent foreign direct investment (FDI) has been allowed in single-brand retail, compulsory domestic sourcing norms have been an irritant.
As soon as the FDI limit breaches the 49 per cent level, companies need to source at least 30 per cent of the goods' value locally to be able to open and operate fully-owned stores in the country.
Apple has maintained the sourcing norms are unfeasible to comply with as India hardly has any high-precision OEMs.
Subsequently, the government had proposed relaxed sourcing norms for "cutting-edge" and "state-of-the-art technology" companies.
While the government is yet to define cutting-edge and state-of-the-art companies some 18 months after the matter was discussed, sources within Apple argue that the sourcing relaxation was only for the first three years of operations.
"This did not make sense for them then because the company figured it would take more time to establish in India, a difficult market for premium category phones.
"Nor does it make any sense now as the company cannot force its suppliers to relocate to India, which may be used as an export hub for its products," a senior industry lobbyist with the US-India Business Council, said.
Grouses remain
The erstwhile Foreign Investment Promotion Board had discussed Apple even in its last meeting.
"We decided the 30 per cent (local sourcing) norm cannot be relaxed," a senior government official who was present during the meeting said.
Apple's subsequent disinterest in India was seen as a snub to the government.
Some stakeholders, including the Ministry of Electronics and Information Technology, are against engaging with Apple yet again, sources said.
The ministry has suggested that the government can instead focus on major OEMs such as Foxconn, which currently makes mobile phones for Xiaomi from its manufacturing facility in Tamil Nadu.
Apple currently assembles the lower-cost SE and 6S models in India through another OEM Wistron Corp's local unit in Bengaluru.
According to the data from Hong Kong-based Counterpoint Research, mobile manufacturing units have risen from two in 2014 to 123 by the end of 2017.
Despite most of these continuing to be assembly lines for products manufactured elsewhere, some like South Korea's Samsung have opened factories with significant value addition in India.
Photograph: Mike Segar/Reuters