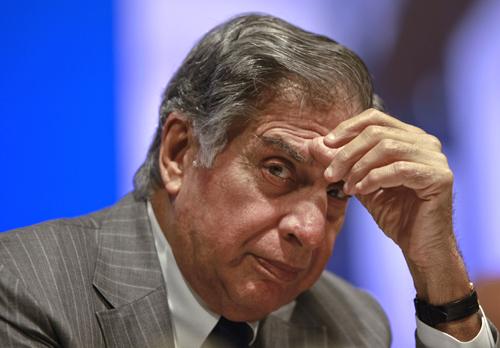 While study was done before the current boardroom battle began, the findings indicate Tata is no longer viewed as aspirational brand by working professionals.
Once among the top five most attractive brands in India, the venerable house of Tatas has fallen off that perch this year, according to a study of the country's most attractive brands released on Thursday.
The annual study, which comes out every October-November, has ranked Tata at seventh position, a drop of three spots from last year when it was ranked fourth. The fieldwork for this study was done in August-September this year, before the boardroom battle erupted between ousted Tata group chairman Cyrus Mistry and interim chairman Ratan Tata began.
N Chandramouli, chief executive, TRA, the agency that has released the study, says the findings indicate the mindset of working professionals, males and females in the age-group of 21-50 in the country's top 16 cities, who are considered key influencers for most brands. TRA has spoken to 2,500 such individuals in these cities to arrive at the final results.
"The Tata brand was among the top five in 2013 and 2015, the last two times we released the (attractive brands) report. The drop now indicates that key influencers no longer consider the Tata brand to be aspirational. This has partly to do with the issues that the Tata group has been grappling with for a few years now, which is showing up in how key influencers perceive the brand," he says.
TRA assigns values to brands based on their attractiveness quotient. Tata's attractiveness quotient has seen a 20 per cent drop this year over last year, Chandramouli says.
Besides legacy issues that have dogged the Tatas, the brand appears to have not done enough in terms of its external communication to mould appeal among influencers.
"In order to influence and inspire their consumers, brands have to mould their outgoing communication to constantly and proactively accentuate their brand appeal. That has not been adequate enough in the case of the Tatas," Chandramouli says.
The Tata brand is not the only one to see a drop in ranking this year. Samsung mobiles, which topped the list last year, has dropped to third spot, making way for durables major and rival LG to emerge the number one. Sony, also a durables major and rival to Samsung, has come in at number two this year. Both LG and Sony, have moved up a notch this year in terms of rankings, Chandramouli says.
While the Note 7 fiasco was not covered in the fieldwork for the study conducted this year, the drop in Samsung's ranking reflects a sense of fatigue that key influencers feel about mobiles as a category.
"The mobile phone space has become cluttered in the last few years and the fall in ranking of Samsung this year is a reflection of that," Chandramouli adds.
Apart from durables and mobile phones, the top ten list of attractive brands this year is dominated by automobiles (Honda, Maruti Suzuki), telecom (Airtel) and conglomerates (Bajaj and Tata).
Image: Ratan Tata. Photograph: Reuters.
---
No plans to eject Mistry from Indian Hotels
Dev Chatterjee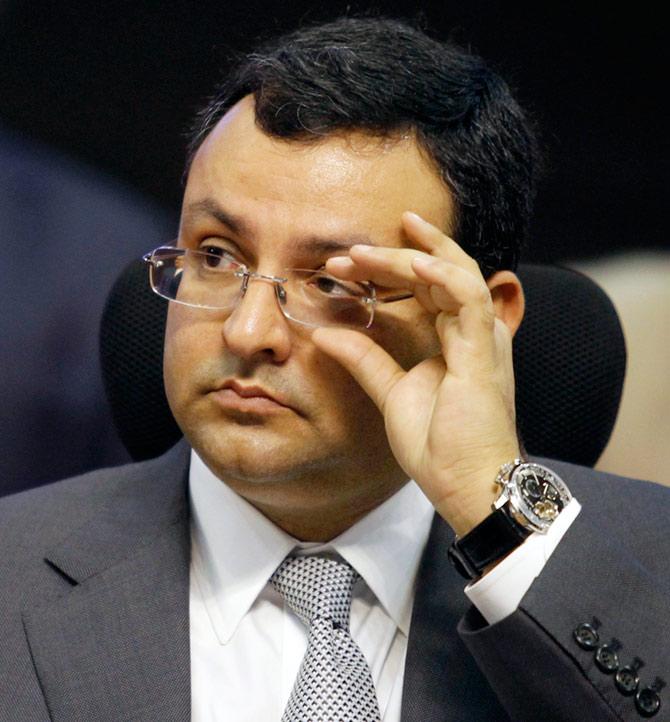 Senior independent directors on the board of Indian Hotels are planning to discuss the acquisitions made by the previous management led by former chairman and current Interim Chairman Ratan Tata in the crucial Indian Hotels board meeting in Mumbai on Friday. The removal of Cyrus Mistry as chairman of Indian Hotels is not on the agenda, and the board meeting is to consider the July-September 2016 quarter results.
In a scathing letter last week, former Tata Sons Chairman Mistry had said the group had made several bad acquisitions across group companies including Indian Hotels that could result in potential write-downs of $18 billion for the group.
A director on the board of Indian Hotels said senior directors, led by HDFC Chairman Deepak Parekh and former Hindustan Unilever chairman Keki Dadiseth, are likely to discuss the issues raised by Mistry. Both directors have an impeccable track record and command respect from both the Tata and Mistry camps.
"We will certainly raise the issue and frankly, this is something I have seen for the first time in my life," a director on the board of Indian Hotels said, asking not to be quoted. "Cyrus has a good track record in solving the legacy issues at Tatas and has done a good job," said he.
Shapoor Mistry, elder brother of Cyrus and director on the Indian Hotels board, will also attend the meeting. "Shapoor is not happy with the way the entire matter was handled by Tata. He is supporting his brother to the hilt," said a source close to the development.
Mistry will not resign from any group companies where he is the chairman and is ready for legal battle with Tatas -- if need be, a family source said. Mistry is currently chairman of all top-listed firms. Tata Sons' stake in these companies is low while the institutional/small shareholders own the rest. The Shapoorji Pallonji family owns 18.5 per cent in the Tata group holding company, Tata Sons. Tata Sons, in turn, holds 39 per cent stake in Indian Hotels.
Soon after his exit from Tata Sons, Mistry had said Indian Hotels or IHCL had acquired the SeaRock property in Mumbai at a highly inflated price and housed it in an off-balance sheet structure.
"In the process of unravelling this legacy, IHCL has had to write down nearly its entire net worth over the past three years. This impairs its ability to pay dividends," Mistry had written in a letter to Tata Sons' directors and trustees a day after he was removed. "Many foreign properties of IHCL and holdings in Orient Hotels have been sold at a loss. The onerous terms of the lease for Pierre in New York are such that it would make it a challenge to exit," Mistry said.
In his letter to employees, Ratan Tata said the removal of Mistry from Tata Sons was absolutely necessary for the future success of the Tata group.
In its response to the stock exchanges on Mistry's charges, Indian Hotels said all its reports and financial statements present a true and fair view of the state of affairs of the company and the company has disclosed all material facts as required under applicable law.
Indian Hotels shares, meanwhile, have lost 16 per cent of their value, or Rs 2,000 crore, since October 24 when Mistry was ousted from Tata Sons. The stock closed at Rs 109 on Thursday as jittery investors sold its shares.
---
Ronen Sen lashes out at Mistry for leaking information
Dev Chatterjee
An independent director of Tata Sons, for the first time since the ouster of Cyrus Mistry as chairman of the group's holding company, broke his silence over the controversy. Ronen Sen lashed out at Mistry for leaking selective information to media.
"I have not and will not comment on the veracity or otherwise of confidential and internal documents being leaked in a selective and motivated manner by 'sources close to the former chairman', contrary to norms governing privileged information. I leave it to you to arrive at your own conclusions on whether these orchestrated leaks, unless denounced by him, will enhance or further diminish the confidence of his fellow directors on the board of Tata Sons," said Sen.
Sen said this in response to media reports pointing out that the nomination and remuneration committee of the Tata Sons Board lauded the erstwhile chairman for his performance and also recommended a substantial salary increase, four months before asking him to step down. Sen was chairman of the said committee along with Vijay Singh, the nominee director representing Tata Trusts, and Farida Khambata, an independent director.
"I will also not stoop to the level of the unidentified 'person close to the former chairman' who has implicitly questioned my integrity and explicitly alleged that I, and another respected colleague on the board, of 'clearly having failed to apply their mind independently and discharge their fiduciary duty' by dignifying the charge with a response," said Sen.
He, however, indicated that there could have been developments between June 28, the day nomination and remuneration committee met after reviewing Mistry's performance, and October 24, when Mistry was sacked as the chairman of Tata Sons.
"The implied assumption that there were no developments between the meeting of the nomination and remuneration committee and the board meeting on 24 October is also naive to put it mildly," said Sen.
Sen is a former civil servant, who has been India's ambassador to the United States (2004 to 2009), Germany (1998-2002), Russia (1992-98) and Mexico (1991-92).
Defending himself, Sen said he has enjoyed confidence of eight successive prime ministers because of his independence of assessments affecting national interests.
"Insinuations that I acted differently in the board room of an iconic company with a great legacy appears to reflect a mindset that measures others by their own self-centred priorities and perceptions."
Sen also clarified that his comments were solely in his personal capacity and that he was not speaking on behalf of Tata Sons or fellow board members.
---
Ratan Tata forms his 'A Team'
BS Reporter
Veterans Prasad Menon, S Padmanabhan inducted; Harish Bhat, Mukund Rajan, Katragadda, Srinath also brought in.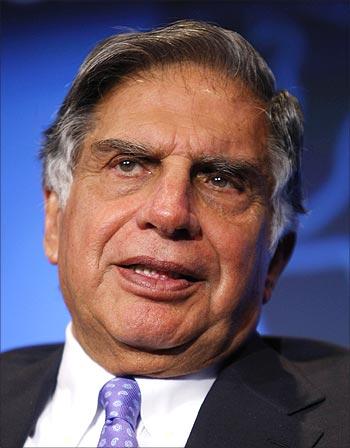 Within a week of removing Cyrus Mistry as chairman of Tata Sons, Interim Chairman Ratan Tata has started work on putting together his 'A team' by inducting former Tata Power managing director Prasad Menon as member, chairman's office, and Tata Quality Management Services managing director S Padmanabhan as group human resources head.
Till January 2016, Menon was chairman of Air Vistara, a pet project of Tata. Menon joined the Tata group in 2000 and headed Tata Chemicals before becoming the managing director of Tata Power.
Padmanabhan has worked in the Tata group for 32 years, having started his career in Tata Consultancy Services, and has worked in various roles across group companies.
Tata has also reshuffled the portfolio of Mukund Rajan, former Tata brand custodian, to oversee Tata Sons' overseas operations and he will continue as chief ethics officer.
Rajan was also a member of Mistry's group executive council (GEC), which was disbanded with Mistry's ouster. Rajan was recruited in the Tata Administrative Service (TAS), which he joined in 1995, and has worked in several group companies and was also assigned to Ratan Tata's office.
Harish Bhat, another GEC member, has been appointed as Tata brand custodian and head of business development. Bhat was hired in TAS in 1987. He has headed Tata Global Beverages as managing director and was chief operating officer at Titan Industries earlier. After becoming a GEC member, he has served as director on several group company boards.
Gopichand Katragadda, the first chief technology officer of the Tata group, has retained his job. Mistry had hired Katragadda from GE India Technology Centre, where he was chairman and managing director. He drives technology and innovation at the group.
N Srinath, managing director of loss-making Tata Teleservices and an old Tata favourite, is also in the core team. Srinath, another TAS recruit, headed Tata Communications earlier and has been working in the group since 1986.
Ratan Tata has said he will remain as interim chairman only till the next chairman is appointed by a selection panel that includes Lord Kumar Bhattacharya. Since the ouster, Tata has inducted TCS managing director and CEO N Chandrasekharan and Jaguar Land Rover chief Ralf Speth on board.
Apart from Mistry, three GEC members -- NS Rajan, Madhu Kannan and Nirmalya Kumar -- have quit the group.