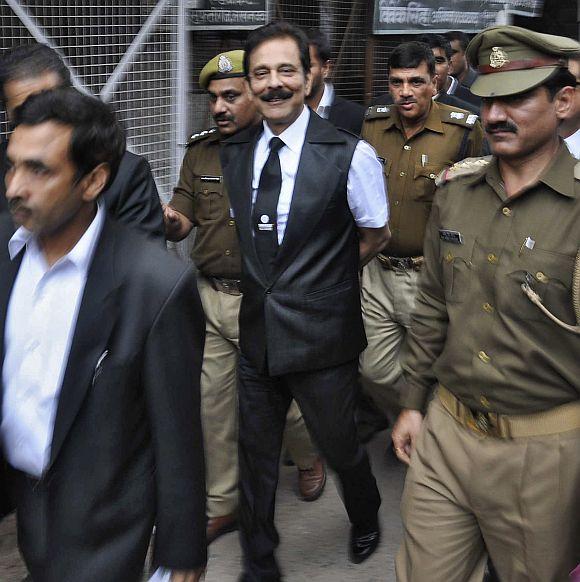 The Supreme Court on Friday gave conglomerate Sahara, whose boss has been in a jail for a year, a final chance to raise funds against its properties in order to reimburse investors in the company's bond programme that was ruled illegal.
The court will appoint a receiver and auction the conglomerate's properties if it fails to submit a proposal to raise the funds, said a lawyer for the market regulator, which is seeking redress for millions of investors.
Sahara, whose assets stretch from a Formula One motor racing team to real estate and TV channels, has made several, failed attempts to raise the money by mortgaging its overseas assets and bail out its jailed chairman Subrata Roy.
Roy, who needs to post $1.6 billion in bail, has been held in a New Delhi jail since last March after his company failed to comply with a court order to refund billions of dollars to investors in its bond programme.
In its latest attempt, Sahara was close to finalising a deal with U.S.-based investor Mirach Capital to raise money by taking a loan against its overseas hotels including New York's Plaza, but talks fell through.
On Friday, Sahara told the court it was working on new deals to raise funds. The court allowed Roy to use an office space inside the jail complex for five hours a day until March 23 to negotiate with prospective investors, the lawyer said.
Earlier this month, London's landmark Grosvenor House hotel was put up for sale after its owner, part of the Sahara group, was placed into administration, as Bank of China's loan on the hotel was declared in default.
Sahara, which bought the central London hotel in 2010, had said the administrator would give "the control back to the Sahara directors", after it gets the loan refinanced, which it said would be done soon.