Market regulator scours platforms to establish link between traders and those who share info. Pavan Burugula reports.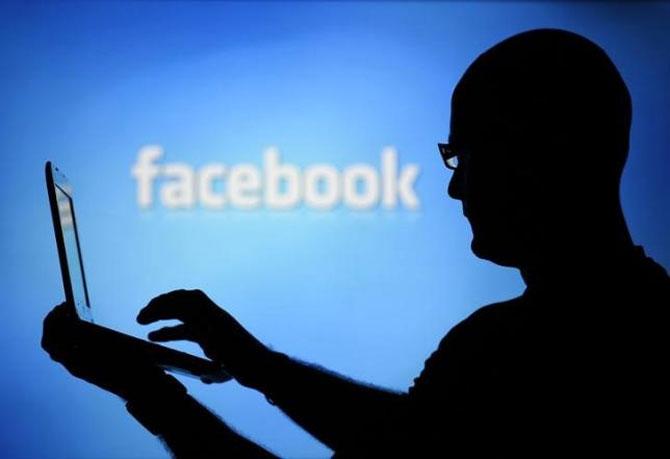 Photograph: Dado Ruvic/Reuters
A few months ago, a 65-year-old woman bought an unusually high quantity of shares in company just ahead of an important corporate announcement. The trade by this infrequent investor raised red flags in the surveillance system at the Securities and Exchange Board of India (Sebi), which suspected the trade was based on insider information.
A challenge before the markets regulator was to establish the connection.
After probing all conventional mediums, Sebi could finally trace a link between the woman and an investment banker, who allegedly passed on the "unpublished price sensitive information (UPSI)" to her through a matrimony application. Sebi found a common connection between the banker, who was privy to the deal, and the woman, whose daughter he was trying to court.
In another instance, Sebi could establish a link through Facebook between a Chennai-based investor, used as a front to deal in a stock, which was expected to see huge upsurge, and a company official, who had routed the investment.
Sources say the capital markets regulator has put in place savvy techniques to scan social media platforms to nab those benefitting from the stock market by trading based on insider tip-offs.
A senior Sebi official said innovative practices are essential as the violators are often intelligent not to leave any trace on the formal channels. Although the regulator is aware of several such manipulations, establishing a connection with some insiders becomes a challenge.
"In most of the insider-trading cases, the transactions are not done by either an insider or a secondary insider [a person who is directly related to the insider], but are carried out by a total stranger. So, we have started using unconventional methods to establish the cases," said a senior Sebi official.
The regulator is expected to pass an order in the two aforementioned cases soon.
Last year, Sebi had passed an order in the matter of Palred Technologies, where it cited a Facebook mutual friends list to establish the connection between the accused and the persons in possession of insider information. Accordingly, Sebi had ordered impounding of unlawful gains of more than ₹2 crore from 15 individuals.
Legal experts said Sebi could, at best, use social media to establish a connection; but, the claim will need to be backed by further substantial evidence if the order has to stand the scrutiny of appellate tribunals and courts.
"Social media links could be, at best, circumstantial evidence. Connection between two persons cannot be established merely on the fact that both the parties were friends on a social media platform. For proving charges like insider trading in courts and tribunals, one would need hard evidence," said Sandeep Parekh, founder, Finsec Law Advisors.
Experts say Sebi's hands could be tied as the regulator doesn't have access to chat logs or call data records on the social media platforms.
"All the regulator can access is publicly available data on social media platforms. Insider traders are aware of such scrutiny. Hence, they devise ways to leave no trace," a cyber expert said.
---
Recommended for you