Finance Minister Nirmala Sitharaman on Tuesday met top officials of the finance and corporate affairs ministries to review the implementation of various announcements of the Union Budget FY24.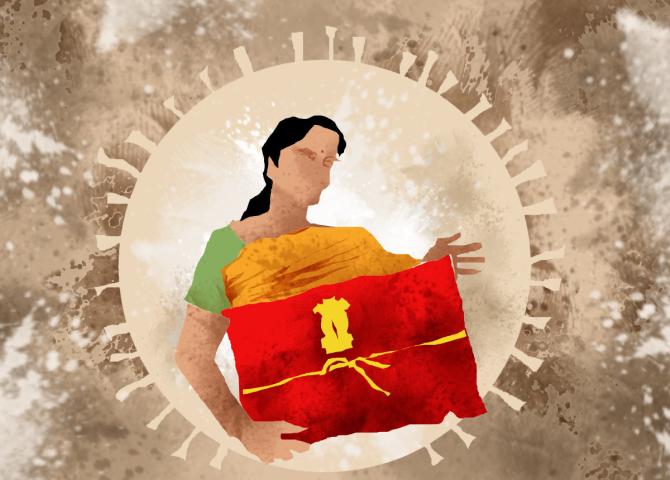 "The finance minister underlined the importance of continuous assessment of progress to ensure that various announcements are implemented in a time-bound manner," the finance ministry said in a tweet.
Sitharaman also discussed in detail various issues on the digital competition laws with Rajeev Chandrashekhar, the minister of state for entrepreneurship, skill development, electronics and technology.
The two ministers agreed that a whole of government approach should be adopted in the framing of provisions in this regard, the ministry said in a tweet.
Separately, officials of the Ministry of Corporate Affairs (MCA) and the Ministry of Electronics and Information Technology (Meity) discussed concerns regarding systemically important digital intermediaries.
"It has been decided that the MCA will look into the competition issues in the digital market. MeitY will look into sector-specific & technical issues," the MCA said in a tweet.
A report by the Parliamentary Standing Committee on Finance in December said the government must frame a definition for systemically important digital intermediaries that need tighter regulations.
The classification, it said, could be based on revenues, market capitalisation, and the number of active users.
The panel had suggested the need to have a digital competition law in its report.
The MCA in a tweet said several meetings of the Committee on Digital Competition Law had been held in the past, and various stakeholders have been consulted for the same.
The term of the committee comes to an end on July 5 and is likely to be extended further.
The committee headed by MCA Secretary Manoj Govil includes chairperson of the Competition Commission of India; Saurabh Srivastava, chairman of the Indian Angel Network and co-founder of industry body Nasscom.
Legal representatives on the panel include Haigreve Khaitan of Khaitan & Co, Pallavi Shardul Shroff of Shardul Amarchand Mangaldas & Co, Anand Pathak, P&A Law Offices, Rahul Rai, Axiom5 Law Chamber.
Domestic start-ups and news publishers had made presentations sharing their views on the need for a Digital Competition Act on March 4. Representatives of Google, Amazon, Meta, Apple, Twitter, and Netflix had taken part in the stakeholder discussions along with various domestic firms such as Zomato, Oyo, Swiggy, Paytm, Makemytrip, and Flipkart.