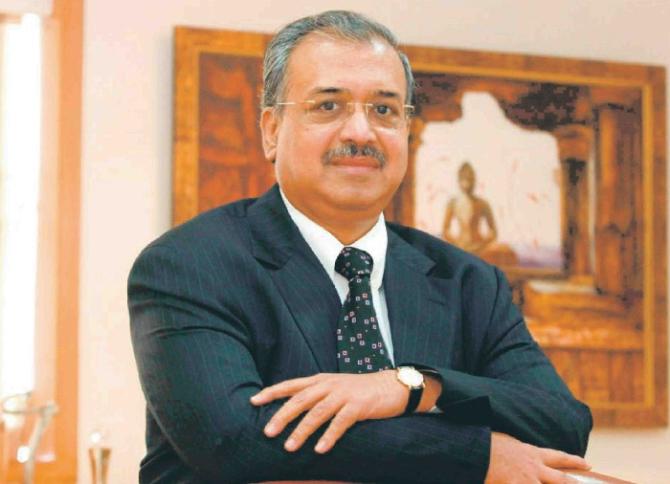 Dilip Shanghvi's Sun Oil & Natural Gas, an associate company of Sun Petrochemicals and Sun Pharmaceuticals, last month signed a deal for the transfer of Interlink Petroleum's interest in the Modhera and Baola fields.
"The assignment memorandum of understanding with Sun Oil & Natural Gas has been signed," Interlink Petroleum said in a notice to the stock exchanges.
Chye Cheng Lee, managing director of Singapore-based Loyz Energy, owns a 51.78 per cent stake in Interlink Petroleum, of which he is director-promoter.
Sources aware of the development said Sun Oil & Natural Gas could invest $1-1.5 million in the oil and gas fields.
Shanghvi had in February bought a 23 per cent stake in wind energy company Suzlon. Once the assignment is complete, Sun Oil & Natural Gas will invest to raise production and monetise the reserves.
"Assuming the assets reach production stage with certain criteria satisfied, the company shall participate in profit sharing with Sun Oil & Natural Gas," Interlink Petroleum said.
Interlink Petroleum is prospecting two oil and gas fields in Gujarat, Baola and Modhera, both blocks awarded in round one of bidding of the New Exploration Licensing Policy.
Last year, the company supplied around 80,000 standard cubic meters of natural gas from its Baola field before production was suspended as water flowed into the well.
The Modhera field is yet to start production.
"Given current market conditions and the costs to be incurred as well as the projected time for the assets to reach a commercially viable production stage, the company considers this assignment to be of benefit to shareholders," Interlink Petroleum told the BSE.
In its annual report for 2013-14, Interlink Petroleum said it was in talks with investors for infusion of funds.
Sun Petrochemicals was founded in 1999 as a partnership with the erstwhile Indian Petrochemicals Corporation Limited (IPCL), now part of Reliance Industries, to manufacture acetylene carbon black from acetylene gas.
The company is owned and managed by Sanghvi, promoter of Sun Pharmaceutical, one of the largest generic drug companies in the world.
In the past 52 weeks Interlink Petroleum's share price has ranged from a low of Rs 11 to a high of Rs 31.05.
From Rs 12.50 on March 30, the day of announcement of the deal with Sun Oil & Natural Gas, the share has climbed to Rs 20.60 on April 13.
Image: Sun Pharma chief Dilip Shanghvi.
Photograph courtesy: Creative Commons