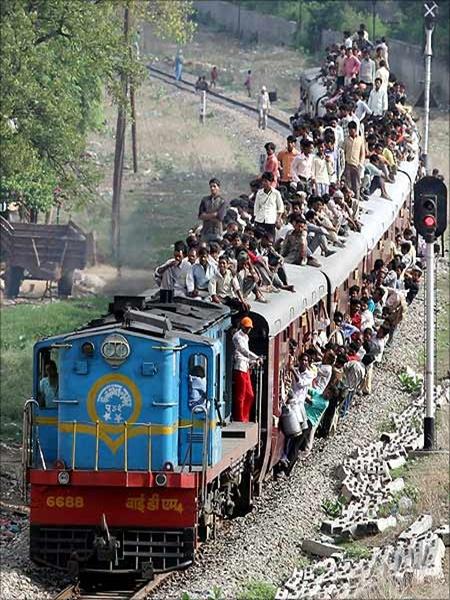 Union Railway Minister Suresh Prabhu on Tuesday asked young minds to come out with a fool-proof method to prevent ticketless travel in trains.
Addressing a gathering of students and alumni from Indian Institutes of Technology and other premier institutes like National Law University and London School of Economics, Prabhu said there are challenges in Railways which need to be addressed.
"We have big challenges and we have to address it. But the question is how to do it?" he asked.
Aiming at engaging youth in Indian Railways, Prabhu sought innovative ideas for improvement in facilities in the public transporter.
"Can we have odourless toilets without using water or ensuring less usage of water as Railways is one of the biggest consumers of water?" he asked.
Referring to ticketless journey in trains, the Railway Minister said "ticketless travel can be curbed. How can we do it?

"These are the challenges and the young minds can be engaged in addressing them. These are the day-to-day problems and we need solutions," he said.
Ticket less travel is one of the major problems faced by the Indian Railways, causing substantial losses to its passenger services mostly in local and suburban trains.
Northern Railways topped the chart in 2013-14, with more than 1.9 million people traveling without tickets or with improper tickets.
"Train ticket is cheaper than other modes of transport. So travelling without tickets cannot be accepted," he said.
In order to encourage innovative solutions, Railways will announce awards for the best ideas.
We will announce awards for recognition of service, he said. Railways will come out with a new website to promote technology solutions in rail services. "We will create a technology portal shortly," Prabhu said.
On investment plans, he said Railways needs massive investment for upgradation and expansion of its network. There will be an investment of $120 billion in Railways in the next five years, he said.