Buying on the internet is the future but be wary of the fine print and make sure you get a genuine product.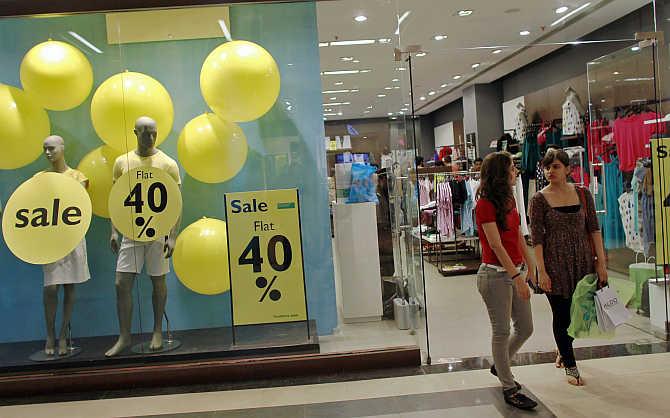 Image: Online retailers offer huge discounts. Photograph: Reuters
The season of sale is on. It's not uncommon to see online retailers announcing "minimum 90 per cent off" or "flat 70 per cent off".

Some deals are available for Rs 1 and coupons worth Rs 10,000 if you sign up. The discounts and pricing seem tempting, until you scratch beneath the surface.
Chetan Tandel was looking for furniture for his new home. Online retailer Pepperfry offered him a Rs 10,000 free coupon on a sign-up.

When he got the email announcing the welcome gift, he realised it was not as straightforward as he'd expected. The email said he'd get an extra 20 per cent off with a maximum discount of Rs 10,000.
He received a similar offer from FabFurnish. There were three free coupons worth Rs 5,000 once he created an account. To use the first, worth Rs 3,000, he was required to spend Rs 12,000. This translates into a discount of 25 per cent.

For the second, worth Rs 1,500, he had to spend Rs 6,000, again a discount of 25 per cent. The same condition applied for the third, worth Rs 500. "The most surprising part was the fine print. These were not valid on furniture," said Tandel.
Online retailers often use such marketing techniques to get more customers and boost their user base.

Many of these restrict the discounts to a few categories that they want to promote. Usually, it serves little purpose for an individual, unless a person has already identified the product and the website is offering it at a better price than others.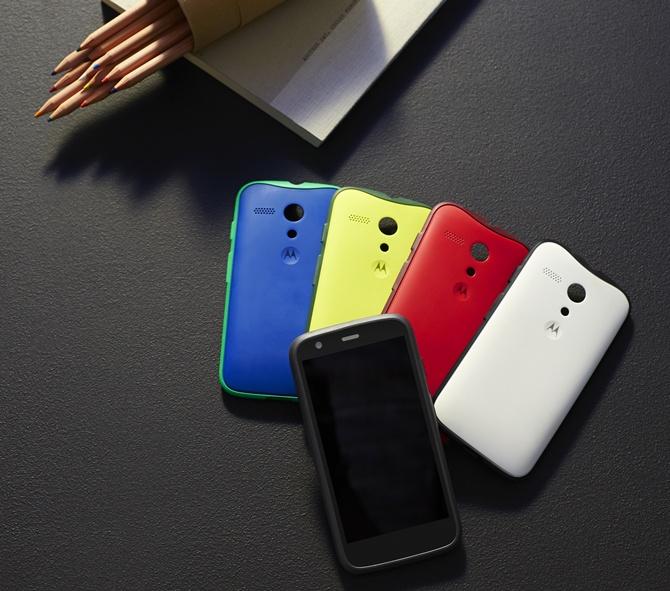 Image: Low price, high shipping is another gimmick. Photograph: Courtesy, Motorola
Low price, high shipping
Another marketing gimmick of many retailers, including the top ones, is pricing the product really low but keeping the shipping cost high. At first look, the products will seem to be available at a throwaway price.

For example, a prominent website had a sale in which select items were available at Rs 1. Among these were watches with a maximum retail price (MRP) of Rs 2,999. When shoppers click to buy the product, they realise that though the watch is priced is Rs 1, the shipping cost is much higher.
Recently, even Flipkart had 80 per cent discount on mobile cases and covers. A black Moto G2 cover costing Rs 27 had delivery charges of Rs 100.

Ideally, when you buy more quantities of the same product, the shipping charges should not change. In this case, it should be Rs 100, even if the customer orders more than one cover. However, the delivery cost increases as you add more quantity.
Products that have higher shipping costs than the actual price of the item are used to divert customers to the segment by displaying these promotions on the homepage.
"Such a marketing gimmick is a kind of price obfuscation strategy. It is a baiting tactic to lure price-sensitive customers to their store in the hope of converting them. But such practices are counterproductive in the long run for retailers. They will never be able to establish a loyal customer base using such opaque pricing tactics," said Anindya Ghose, professor of IT and marketing at New York University's Leonard Stern School of Business.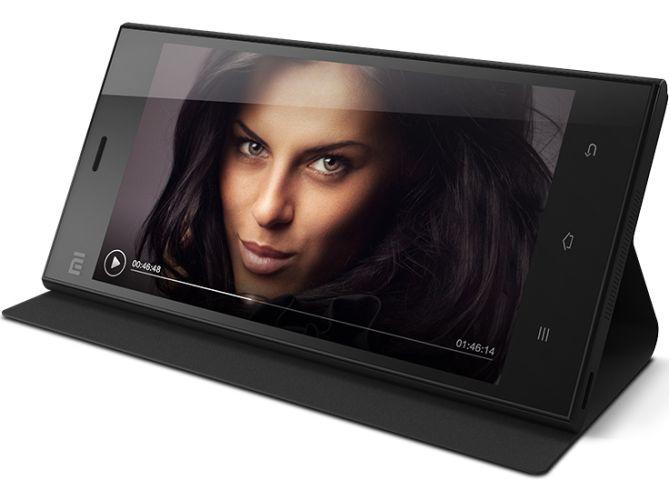 Image: Online shopping websites follow a business model wherein they rely on vendors.
Cheaper but fake
This is a huge issue plaguing the sector. Of late, there have been a lot of such instances reported. Though e-commerce entities try their best to curb fake products, these always manage to find a way in.

Online shopping websites follow a business model wherein they rely on vendors, known as marketplace. They tie up with small businesses and act as a facilitator between them and customers. It is the responsibility, by law, of vendors to supply genuine goods.
In December, Sahil International, an exclusive distributor of global audio and infotainment giant Harman International Industries, discovered a prominent online retailer was selling fake JBL bluetooth wireless speakers.

The distributor filed a police complaint against the retailer, seller and the delivery company.
Similarly, if you search for Xiaomi Mi power bank, you will find many websites selling it at a low price. Yusuf Ahmed, who ordered the power bank from a top e-commerce firm, realised it was fake after going through Xiaomi Mi's website. After much hassle, he managed to get a refund.
To curb fake products, many retailers have put in checks at various levels. "There are two ways sellers can list and sell products on Amazon.in. There are sellers who list, pack, ship and deliver directly to customers. In these cases, we don't have the chance to review the products. But should a customer, right owners, brand owners for trademark and IP infringements bring the complaint to our notice, we will work with the seller to ensure he either does a full refund or sends a genuine product to the customer," said an Amazon India spokesperson.

If the delivery is fulfilled by Amazon, the company ensures genuineness of the products before shipping.
There's no easy way for consumers to protect themselves from counterfeit goods. Many manufacturers of electronic gadgets, like mobile phones, allow you to register their products online. If unable to do so, call customer care. If still not satisfied, return the product.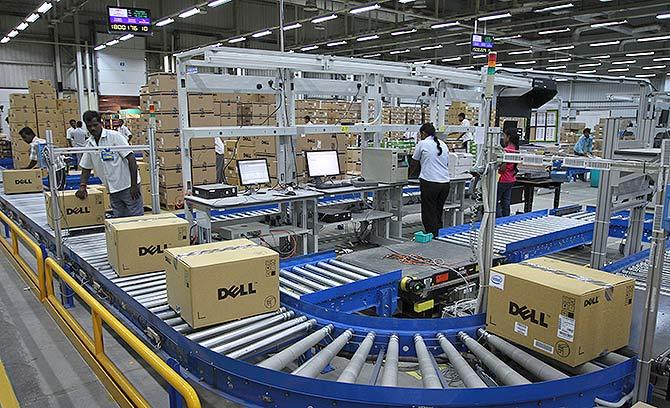 Image: Major cos have warned consumers against buying their products from online. Photograph: Reuters
No warranty if bought online
Even if you get a genuine product, there are chances the manufacturer won't give you a warranty and support for an online purchase.

Many companies, including Lenovo, Dell, HP, Toshiba, Asus, Nikon, LG, and Sony, have warned consumers against buying their products from online retailers, as none of them are the authorised resellers and therefore manufacturers said they might not give warranties.
The owner of QuickHeal antivirus took one of the leading e-commerce firms to court after the latter didn't stop selling its product through unauthorised reseller despite notices.
Flipkart said the company had never faced any instance till date of manufacturers refusing to honour warranties.

"Flipkart sells genuine products and our customers are entitled to the manufacturer warranty for such products. The original products carrying an official invoice and with all taxes paid cannot be denied warranties," said the company spokesperson.
Despite the proper bill, if the manufacturer denies warranty, Flipkart said the customer could seek remedies under the Consumer Protection Act.
E-tailers mention the names of sellers on their websites. Check with the manufacturer if the seller is authorised. Also, after you receive the product, check if the bill is genuine and comes from the same authorised seller. If not, immediately return the product.
Shopping online is the future. "The most optimistic estimates of the number of Indians having access to the internet are over 200 million or less than a fifth of India's population. More conservative estimates put the figure at 12.6 per cent. I believe in the next three to four years we are going to see emergence of an Indian Alibaba," said Professor Ghose. This means the industry is yet to mature. The government does not yet have the policy and framework pertaining to the e-tailers. Until they are well regulated, customers need to be cautious of the fine print and ensure you get the genuine product and warranties.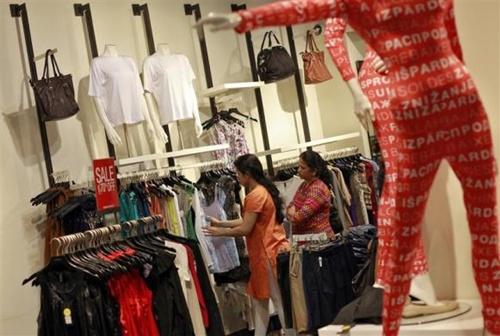 Image: Take necessary precautions against online frauds. Photograph: Reuters
Smart Buying
Create a wishlist on individual websites and add products to it. When a sale starts, you can check if prices are genuinely reduced or the e-tailer has marked these up to make the discount look big
Rather than going to individual websites, you can visit aggregators such as Junglee or MySmartPrice to compare costs of the same product from different sellers
Check return policy of the seller. Some don't allow return if the buyer claims the product is not genuine. If not clear, email the customer care for information and retain copy of the communication
If it's an imported or copied product, the warranty will be covered by the seller and limited to a few months
Most counterfeits are in the ultra luxury segment like designer bags and accessories. It's better to buy such products directly from their retail stores
Some websites offer discounts on group purchase or on cards of a particular bank. Check with friends or colleagues or you can place combined orders and benefit from such offers
Take necessary precautions against online frauds. If you are using a Wi-Fi connection, ensure it's not a public one and secured by password. Once redirected to the page where you have to enter card details, the link should start with https and not just http