Lalitesh Katragadda, former Google India hotshot plans an exhaustive database of information on the 'next billion' people.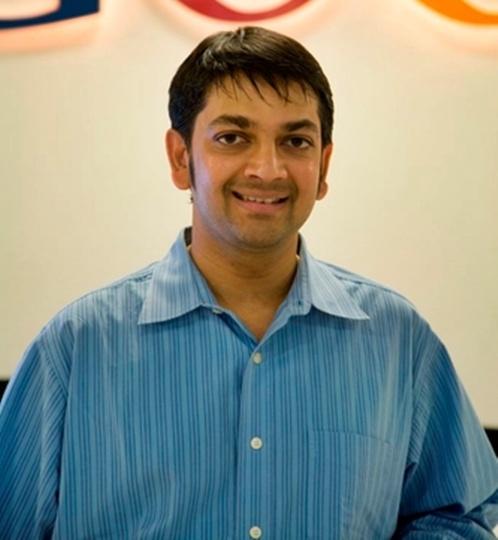 Lalitesh Katragadda, the man behind Google Maps, is picking up where Nandan Nilekani, former Unique Identification Development Authority of India (UIDAI) chairman, left off.
After quitting his lucrative job as Google's India head for products in March last year, Katragadda is building a national information platform - an exhaustive database of information on the 'next billion' people in India.
He is using the same method as he had for Google Maps.
He has set up a core team of engineers to develop this platform, which will be accessed by users to build a database. Crowd-sourcing of information is also on the cards.
"When you talk about an information platform for the next billion, Aadhaar is a very important tool. But a lot more can be done to make information more useful and powerful, for everyone," Katragadda says. "Aadhaar is the enabling infrastructure, and the government is looking at other tools as well. But there is a need to build a more enabling infrastructure."
"Today, all that people like, say, slum-dwellers have for identity is a little Aadhaar slip or a voters' card. How about an information system that lets you know who these people are and track what they do? This might even solve the problem of finding a reliable maid or a trustworthy driver," he added.
Trust comes through validation or authentication by more people, almost the same way as the Google Mapmaker works. "Everything in Mapmaker was drawn and authenticated by some people and machines."
Katragadda, an alumnus of the Indian Institute of Technology, Bombay, and a doctor of philosophy (Robotics) from CarnegieMellonUniversity, is credited with developing Google Mapmaker, a tool that eventually led to the creation of Google Maps.

He had joined Google in 2002, when a robotics start-up he founded in San Francisco was acquired by the search giant.
Subsequently, he moved to India to set up Google's India operations, the first international engineering centre for the Mountain View, California-headquartered company.
Katragadda, who is also advising the central and Andhra Pradesh governments on redesigning the fibre grids to make high-bandwidth internet available to all at affordable prices, says an information platform like the one he is building can have a transformative impact.
What he is trying to build, he says, is a transformative project like Aadhaar, even if not as stupendous.
Aadhaar, he suggests, could succeed to an extent because it was backed by the government machinery, with fixed a budget and manpower. "It's a stupendous task if an organisation does it. It's a straightforward task if people do it."
He, however, agrees there are some risks in his project, too, as he is looking to establish digital footprint for those not accustomed to using information technology, not even for entertainment. Many of them do not even know how to send a mobile text message.
"Mapmaker was successful because of participation from educated people, who were already were internet savvy. This platform has participants who are not familiar with technology. So, there is another level of risk," he said.
Katragadda is now in the process of incorporating a company that will eventually go for external funding as the work progresses. However, he would be cautious while roping in investors.
"There is a lot of interest but I want to be cautious and take investment at the right time. The moment you take investment, you are responsible for returns. Information systems like these, especially for the next billion, will take longer to mature," he added.
Man behind the map
Lalitesh Katragadda, an alumnus of IIT-Bombay and a PhD in Robotics from the Carnegie Mellon University, is credited with developing Google Mapmaker, a tool that eventually led to the creation of Google Maps
Katragadda joined Google in 2002, when a robotics start-up he had founded in San Francisco was acquired by the search giant
Later, he moved to India to set up Google's India operations, the first international engineering centre for the Mountain View, California-headquartered company