In the history of Indian railway budgets, Suresh Prabhu will perhaps be the first railway minister not to have announced either a single new train or a new railway line, notes A K Bhattacharya.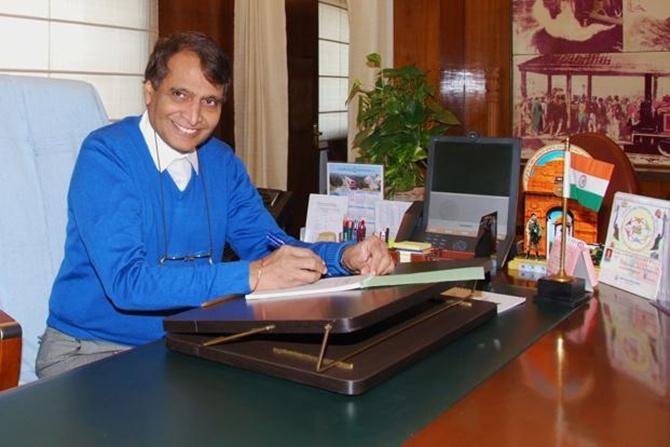 Suresh Prabhu, a recent entrant to the Bharatiya Janata Party (BJP), is yet to complete a year as the railway minister in the Narendra Modi government.

But in the period he has been at the helm at Rail Bhavan, he has managed to stay in the news - mostly for good reasons and of late for reasons he may not be very happy about.
His maiden railway budget had a string of creditable firsts to it. In the history of Indian railway budgets, he will perhaps be the first railway minister not to have announced either a single new train or a new railway line.
That must have taken a lot of courage. What he spurned as the railway minister was a political opportunity to nurture his or his party's vote bank by showering goodies — one new train to connect his own constituency or a new railway track for the constituency of his boss.
He did nothing of that sort either for himself or for his boss and none for anybody else.
What he did instead was vitally important for the long-term health and viability of the Indian Railways.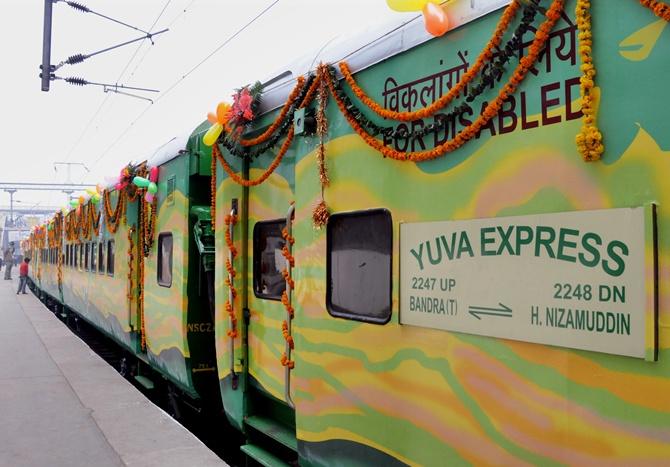 For far too many years has the Indian Railways been starved of the much-needed investments to enhance its capacity to grow as the country's largest transporter of goods and people. In one stroke, he increased the capital expenditure plan for the Indian Railways by over 71 per cent to over Rs 1 lakh crore.
Not only that, he laid out a five-year capital investment plan of Rs 8.6 lakh crore, once again a first for a railway minister.
An innovative financing mechanism route was followed by Mr Prabhu to meet the target of investing Rs 1 lakh crore in projects to enhance the railways' capacity in different areas.
This included a mix of higher budgetary support, internal resources generation, leveraging of balance sheets of public sector units under the Indian Railways, setting up of joint ventures with state governments and major customers and tying up with financial institutions to tap their resources.
Even as India Inc wailed about the high cost of domestic funds, Mr Prabhu was not hobbled by such concerns.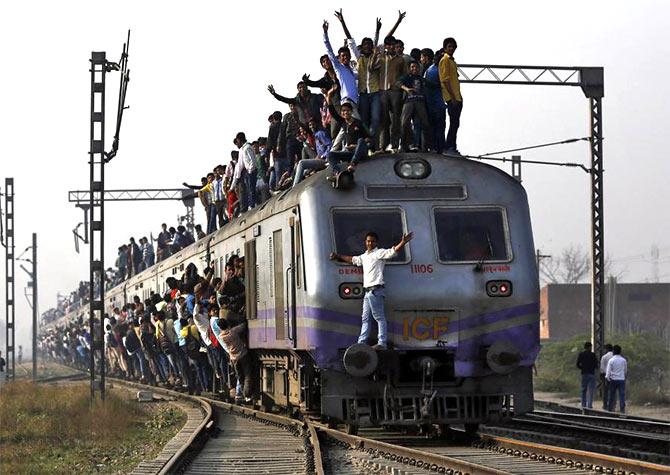 He tied up with the Life Insurance Corporation of India for low-cost institutional finance of Rs 1.5 lakh crore. This too was a first for Mr Prabhu.
The ambitious freight corridor project, critical for decongesting the tracks for faster movement of both passenger and goods trains, was moving at its own slow pace.
Under Mr Prabhu, this critical project got a big push. Between November 2014 and now, contracts for Rs 17,500 crore were finalised, compared to Rs 12,500-crore worth of cumulative contracts awarded between the project's inception in 2006 and November 2014. What's more, contracts worth another Rs 17,000 crore are to be finalised by March 2016 and the phased commissioning of the project would start from 2018.
And yet there are suggestions that Mr Prabhu may not have met his quarterly targets for implementing projects, even though the achievements may be better than those in the same period of last year. The ground reality, however, is quite different.
According to the capital expenditure plan for the first two quarters of 2015-16, the Indian Railways was to spend a little over Rs 28,000 crore.
By end-August, it had already spent over Rs 27,000 crore. In the first quarter, the capital expenditure target was Rs 13,231 crore, which too was exceeded. It is widely acknowledged that capital expenditure plans are back-loaded because more money has to be spent in the latter half of the year as orders for procurement and commissioning of projects are placed in the first two quarters.
Not surprisingly, an estimated Rs 71,846 crore is budgeted to be spent in the last two quarters of the current financial year. The cycle of capital expenditure is such that efforts to show speedier disbursement of funds in the first two quarters may actually be counterproductive.
Indeed, the action on the ground seems to suggest that the Indian Railways is set to achieve the capital expenditure targets that were set at the start of the current financial year.
Major initiatives have already been taken to enhance the railways' freight carrying capacity through modern and more efficient rolling stock. New wagons have been developed to provide 68 per cent higher throughput.
Additionally, coal-carrying wagons with indigenously designed axle load of 25 tonnes (against the current approved load of 20.3 tonnes) have been developed. This can result in even higher freight revenue than the 11 per cent growth seen in the first five months of 2015-16.
Two projects for manufacturing locomotives, languishing for over seven years, have seen renewed action in the last month or two.
The two factories in Bihar - one at Madhepura and other at Marhowrah - have been successfully bid out, entailing capital investments of Rs 3,500 crore, a bulk of which should be coming from the identified foreign investors by way of equity.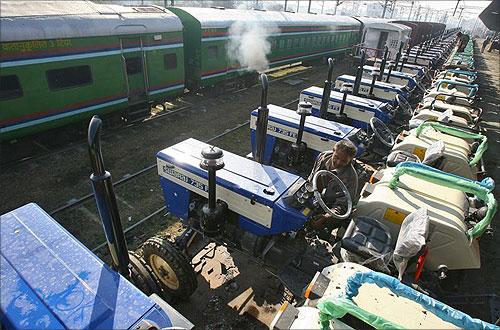 Already, nine port-connectivity projects have been implemented, thereby linking these ports with a railhead over a total distance of 1,030 kilometres.

Nine more such projects connecting railheads with other ports and coal mines are under implementation. The total investment in these 18 projects is estimated at Rs 12,600 crore.
Then there are plans for developing railway stations. Three stations — at Habibganj near Bhopal and Anand Vihar and Bijwasan (both in Delhi) are being bid out for development by private investors.

Four more are slated for next year. The new policy for redeveloping 400 major stations has also been finalised. The list can be much longer.

Yes, a few recent rail accidents have sullied his performance a bit. But the puzzle remains. Why, in spite of all these achievements, should Suresh Prabhu come under any scrutiny leading to suggestions that he may not have met some targets or he needs to move faster?

Is his non-BJP past playing a role here? Or is it his unconventional approach to steering the Indian Railways?