Maruti is trying to move up the segment by focusing on premium cars, SUVs and even trucks.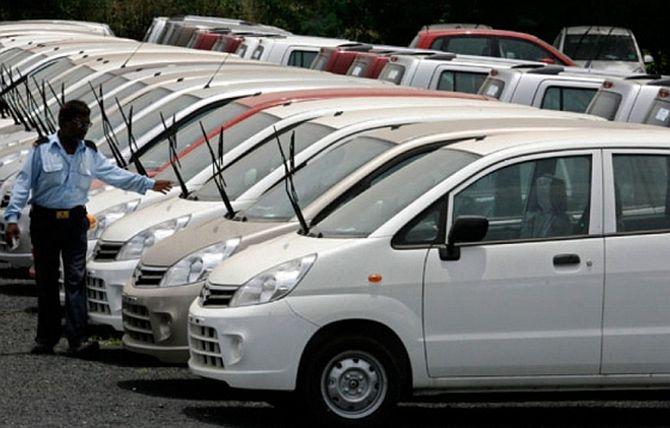 Image: Maruti is looking to manufacture compact SUVs, bigger sedans and even small trucks in near future: Photograph: Reuters
More than 40 years after it started operations, Maruti Suzuki, the country's largest car maker, has finally gathered the courage to foray beyond its bastion of small cars.
Over the next few quarters, the company, majority owned by Suzuki Motor Corporation of Japan, hopes to launch compact SUVs, bigger sedans and even small trucks.
As Indian buyers moved up the value chain, Maruti Suzuki got hamstrung by its limited portfolio of cars, especially the lack of a good SUV - the fastest growing segment in the business.
As a result, its market share fell to 38.26 per cent in 2012 from 44.94 per cent in 2011.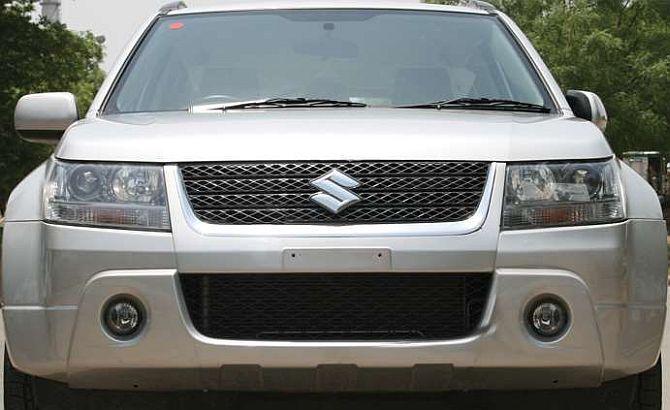 Image: Maruti Grand Vitara: Photograph: Courtesy, Maruti Suzuki
Its two SUVs, the Gypsy and Grand Vitara, were well past their sell-by dates; there was no way it could have taken on rivals with these fuel guzzlers.
While the market share has recovered to 45 per cent, the challenges still remain.
In what could be the beginning of a new era, Maruti Suzuki will launch two SUVs in 2015-16: the S-Cross to take on the Renault Duster and another codenamed YBA that will be pitted against the Ford EcoSport.
What gives it confidence is the success of its compact multi-purpose vehicle (MPV), the Ertiga, which since its launch has consistently clocked sales of about 5,000 a month.
Maruti Suzuki Chairman RC Bhargava acknowledges that the company's previous attempt to enter the premium segment, through the Kizashi premium sedan and the Grand Vitara SUV, had not worked.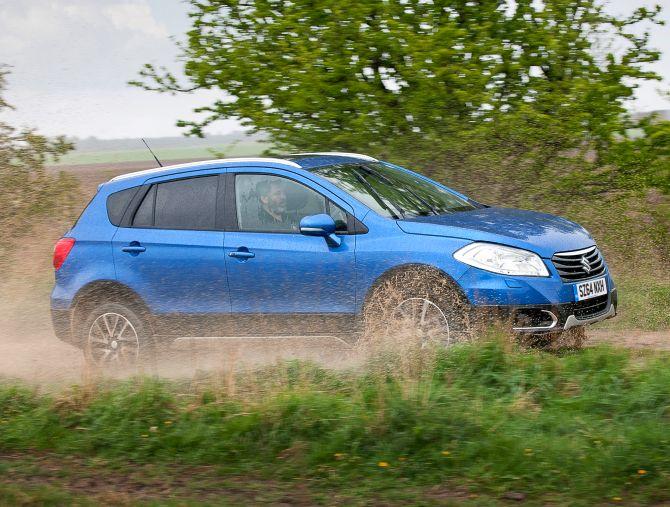 Image: Maruti S Cross. Photograph: Courtesy, Cardekho
"We now plan to slowly move up the segments by first focusing on mid-size sedans and small SUVs, because it is tough for a small car brand to make a big jump.
These will be new segments for us, so we expect some gain in market share," he says.
Market analysts are more optimistic, given the company's track record of fuel efficiency, low prices and wide distribution network.
Some of them say that the launches could take Maruti Suzuki's market share from 45 per cent now to over 50 per cent in the next two years.
New segments The plan to enter the premium segment is also underway.
The Ciaz mid-sized sedan is already selling well, while a bigger hatchback above the Swift, codenamed YRA, will be launched around the festival season this year.
Word on the street is that Maruti Suzuki is also working on bigger SUVs and MPVs in order to have a full portfolio across all segments.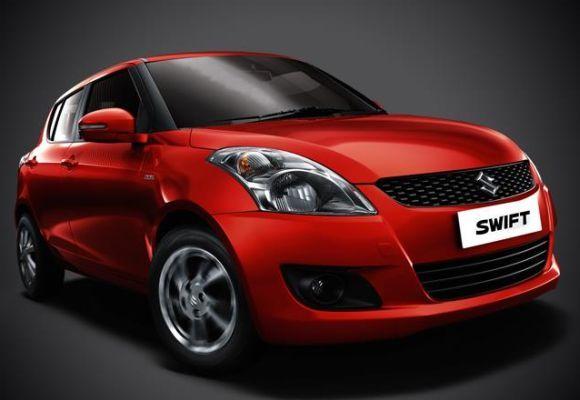 Image: Maruti Swift. Photograph: Courtesy, Maruti
Gaurav Vangaal, senior analyst for light vehicle forecasting at IHS Automotive, says rivals should not underestimate Maruti Suzuki.
"It understands the Indian market better than most, and it knows that it is necessary to look outside the affordable market because consumer preferences are changing.
Today, the urban youth and other first-time buyers start their search from cars like the Swift, Volkswagen Polo and Hyundai i20," he says.
"Even though Maruti Suzuki has lost the first-mover advantage in compact SUVs to the EcoSport, there are enough examples to show that it will not take long to catch up."
Another area of focus is new technologies that will keep the interest of the younger buyer alive -first-time buyers are key as they account for 40-50 per cent of sales.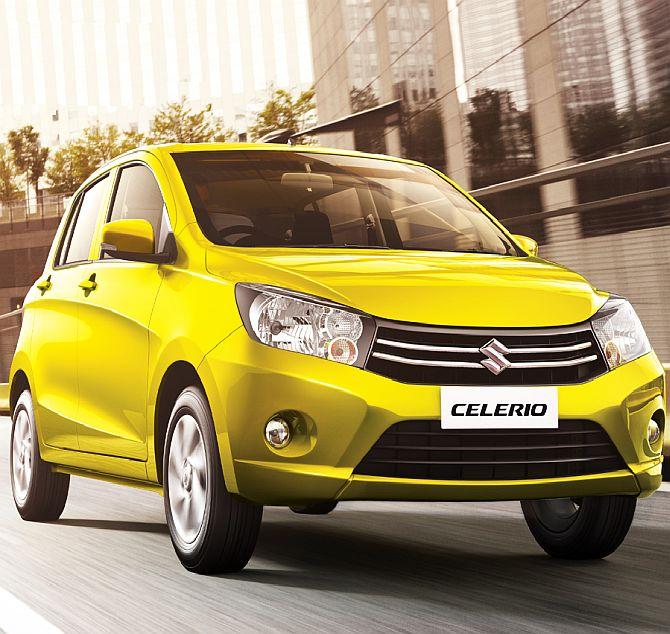 Image: Maruti Celerio. Photograph: Courtesy, Maruti Suzuki
This has already started with the introduction of automated manual transmission in the Celerio and Alto K10.
In its upcoming models, Maruti Suzuki will introduce fuel-efficient smaller (800cc) diesel engines, turbocharged petrol engines, start-stop systems and new features like in-car touchscreen entertainment systems. "Maruti Suzuki made automatic cars affordable for the Indian consumer, revolutionising the entire market within one year.
It is now expected to explore new technologies like hybrids, and again make them cost-effective through its huge scale of operations," Vangaal says.
Ramping up production In addition, Maruti Suzuki is also making key investments in production capacity and research.
Though it has the capacity to make 1.4 million cars annually at two plants in Haryana (Gurgaon and Manesar), it has started building a mega-factory in Gujarat that will add a further 1.5 million to its capacity. How large is that?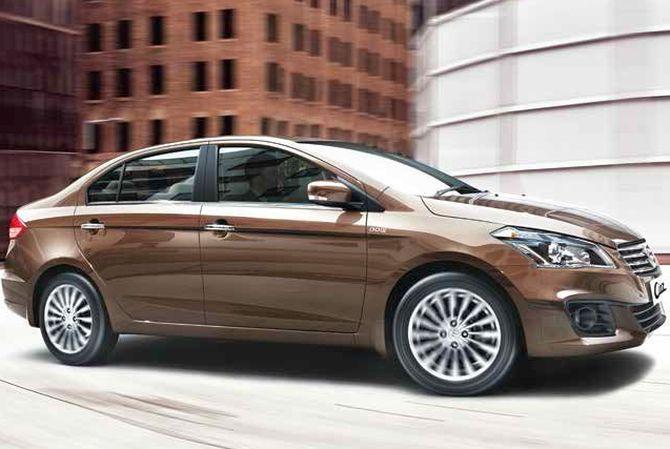 Image: Maruti Ciaz. Photograph: Courtesy, Maruti
Well, the Indian market today is only 2.5 million units and Maruti Suzuki's combined capacity will be almost 3 million units.
To be fair, most of the new Gujarat capacity will come on stream around the turn of the decade, and a large chunk of that capacity will be dedicated to exports.
Maruti Suzuki's biggest advantage is its distribution network: 1,500 dealers spread across almost every district of the country.
With more than double the number of touch points compared to the nearest rival, it can reach nearly every potential customer in India.
TRUCK TALES: REVIVING AN OLD IDEA
Maruti Suzuki's decision to foray into trucks is very interesting. Unlike cars, the truck market has been severely mauled in the slowdown of the last few years, especially the segment comprising heavy trucks that ply over long distances.
Small trucks that run between towns and cities have done better. It is this segment that Maruti Suzuki is targeting with a model (code: Y9T) that will challenge Tata Motor's Ace.
The small truck, tentatively called Super Carry, will initially be launched in just a few markets through a new dealer chain to gauge market response.
This is not the first time the company has contemplated a foray into trucks. "We had considered launching a light truck along with the Maruti 800 when the company first started operations.
But the total number of bookings we got was just about 2,000. So we had to cancel it because it wasn't worth it," says Bhargava who was a part of the original founding team of Maruti Suzuki,having joined the company in 1981 from state-owned Bharat Heavy Electricals and served three terms as its managing director later.