Pilots working for Air India are divided on the call of a nationwide strike from March 9 by the Indian Commercial Pilots Association (ICPA), part of the erstwhile Indian Airlines, which has 680 members.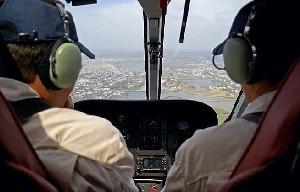 Demanding parity in wages between the erstwhile Indian Airlines and Air India pilots, ICPA has announced it would go on strike and sent notice to the airline.

However, the union's earlier office-bearers and a large number of members are not in favour of the strike, especially with new Civil Aviation Minister Vayalar Ravi who has been a union leader at the helm of affairs.

"Not only I, but a large number of ICPA members are against the strike. We should not even think of going on strike and support the airline at a time when it is in financial crisis and we are involved in evacuation of our citizens from Libya," said Sandeep Marwah, former office-bearer of ICPA.

The pilots, which constitute pilots of erstwhile Indian Airlines, sent the notice saying the company had not honoured their demands of parity in salaries of erstwhile Indian Airlines and Air India employees.

"All the new office-bearers of the union are new and have called the strike to prove their might. How can you decide to go on strike after one meeting with the airline? This is completely unjustifiable at a time when the airline is in financial crisis," said another former office-bearer, speaking on condition of anonymity.

Meanwhile, the management accepts that the pay scales are different but says that the job demands are also completely different.

"A pilot with an international operation flies a wide-body plane and is on long-haul flights. Their needs and demands are different. Also, erstwhile Indian Airlines pilots, who fly narrow-body planes, cannot be paid as much as erstwhile AI pilots," said a senior Air India official.

On the issue of difference between the fixed and floating variables in the salary, the official said the minister had announced to form a committee and the issue would be looked into.

Meanwhile, the Aviation Industry Employees Guild (AIEG), the largest union of workers in Air India, also criticised the strike call despite an understanding having been reached between the aviation ministry and all unions, including the ICPA, a fortnight ago.

Says George Abraham, general secretary of AIEG, which represents 70 per cent of the staff of erstwhile Air India, "There is no need to go on strike when the minister agreed to set up a committee to look into all these issues. Even if the strike does not happen but sending a strike notice leads to a lot of revenue loss to the airline and this damage is irreparable when we are in huge financial crisis."

Abraham said allegations of these strike threats being masterminded by private airline companies can also not be ruled out.