MCLR-linked loans are more responsive to RBI's rate movements, and rate cuts may be transmitted to borrowers in a manner useful to them.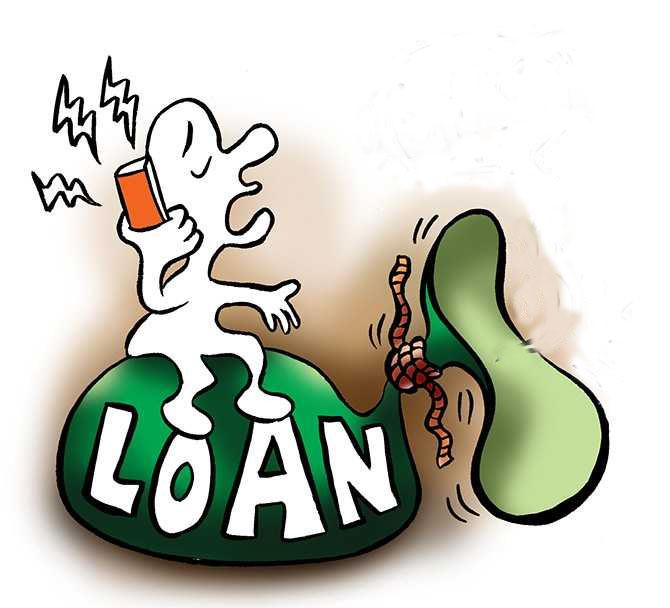 For three review cycles, the Reserve Bank of India has kept the repo rate unchanged at 6.25 per cent. This notwithstanding, a hike by 25 basis points in the reverse repo rate points to the savings base that has been increased by the demonetisation process.
These funds are now available with banks for lending in the new financial year. We can expect this to be a year in which great progress will be made towards cashless and paperless financial products, including loans, along with a rise in the use of UPI, e-Sign and eKYC, which are essential to consumers to be able to buy financial products digitally.
While the repo rate has been unmoved for six months now, banks have proactively reduced lending rates.
At the beginning of the year, State Bank of India reduced its one-year MCLR by 90 basis points to 8 per cent. This was followed by a lowering of rates across the industry. SBI has now reduced its base rate by 15 basis points to 9.10 per cent. However, there continues to exist a gap between the base rate and the Marginal Cost of Funds based Lending Rate (MCLR).
MCLR-linked loans are more responsive to RBI's rate movements, and rate cuts may be transmitted to borrowers in manner useful to them.
If you are currently servicing a loan taken in or before FY 2015-16, now is still a good time to move on to an MCLR-linked loan.
This is because interest rates look like they have bottomed out. And with the RBI reporting a gradual rise in inflation, we may not see an immediate downward revision of the repo rate.
How to switch loans
Loans taken before April 1, 2016, are linked to the base rate. Loans after the date are linked to the MCLR. MCLR-linked loans come with fixed revision dates for the interest rate.
If you are currently repaying a loan, you may check with your own lender about MCLR-linked loans. You may also bargain for a favourable interest rate and transfer the loan within the same lending institution. This may involve minimal paperwork and charges.
However, should you find interest rates more attractive with other lenders, you can initiate an outward transfer. This will involve a little more paperwork, and you'll have to pay processing fees, transfer charges, and administrative charges.
To understand what you will save by making either of these transfers, you can use EMI calculators online. You can also approach your lender to get assistance on these calculations. When you assess your long-term savings, you must take the transfer costs into consideration.
What are you saving?
Let's assume you had taken a home loan of Rs 50 lakh for 20 years at 10 per cent in April 2012. Your EMI works out to Rs 48,251. Your total interest paid over 20 years would be Rs 65.80 lakh.
In five years (60 months) of EMI repayments, you would have paid Rs 23.85 lakh in interest, but your loan balance would still be at Rs 44.90 lakh. With your 61st EMI, you switch to an MCLR-linked loan whose interest rate is 8.5 per cent.
Due to the reduction in interest rates, your EMI would now be Rs 42,876. Your interest rate over the remaining 15-year tenure would be Rs 33.64 lakh. Over the full tenure, your projected interest savings would be Rs 57.49 lakh - thus saving you Rs 8.31 lakh over the full tenure.
If you had missed availing a loan transfer in the previous months, you don't have to worry. Now is still a good time to go for it and ensure long-term savings.
Illustration: Uttam Ghosh/Rediff.com
Adhil Shetty is CEO, BankBazaar.com.
Powered by

BankBazaar.com is a marketplace where you can compare and apply online for loans to meet all your personal loan, home loan, car loan and credit card needs from India's leading banks and NBFCs.