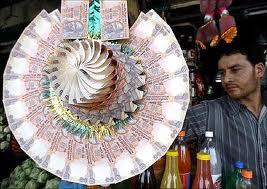 Many of us plan to make big-ticket purchases like an LCD television, a high-end mobile phone or laptop during the festive season.

Not only is it an auspicious time to buy new articles, it is also the time when retailers come up with attractive offers such as discounts and tie-ups with financers.

Banks and Non-banking Finance Companies also offer loans on credit cards and consumer durable loans.

Which of these two options is better?

A credit card loan works in the form of the cardholder spending first on the card and immediately converting the expense into a loan, which is repaid in the form of EMIs that constitute repayment of both the principal and interest.

The interest on a credit card loan is generally lower than the rates charged for a normal credit card expense.

When a loan is taken on the credit card, the outstanding credit amount comes down to that extent.

In the case of a consumer durable loan, the bank or NBFC offers a loan for the value of the product, with a small down payment from the borrower's side.

The bank or NBFC also charges a processing fee for the same.

The loan is repaid in EMIs for a pre-specified tenure.

In most cases, a pre-closure charge is levied if you want to close the loan before the specified tenure.

Let us understand the differences between the two with the help of a case:

(See the table below)
In spite of the obvious high interest of the credit card loan, which makes the total repayment high, the fact that Borrower 1 gets an upfront cash discount of Rs 2,000 and converts the payment after discount as the loan.

So, he manages to pay only as much as Borrower 2, who opted for the consumer loan.

On the other hand Borrower 2 shells out Rs 2,000 as down payment, whereas for Borrower 1 this loss is his gain.

However, in spite of Borrower 1's gain in this respect, do remember that in the case of a credit card loan, his credit limits falls to the extent of the loan.

Further, if Borrower 1 happens to miss out on an EMI payment, he will have to pay exorbitant charges to the bank on account of interest and late payment fee.

As compared to this, for Borrower 2 there is no problem of a reduction in credit limit, and so on.

Zero per cent schemes by NBFCs:

Many NBFCs in the country offer consumer durable loans to consumers which is given at zero per cent interest cost.

How does this scheme work? The NBFC has a tie up with big retailers to fund consumer durable purchases.

Accordingly, the retailer offers the loan scheme to the consumer when he decides to purchase the product.

The loan is not charged interest. However, since the loan comes at zero cost, the retailer does not offer a discount on the product, which is usually offered for full cash payment (see example above).

There is also a possibility of higher processing fee.

For example, if you wish to purchase a mobile phone worth Rs 25,000 and take a zero per cent scheme, you forego the discount offered by the retailer (let's say 10 per cent, that is, Rs 2,500).

The NBFC charges a processing fee of 2 per cent, Rs 500 in this case.

So you end up paying an extra Rs 500 and losing an extra Rs 2,500, meaning you pay Rs 3,000 more for what you got.

So in this case, a zero per cent scheme is not really zero per cent.

The RBI, recognising this, directed banks to discontinue this scheme in 2013. NBFCs are still allowed to give this offer.

Some NBFCs that offer this scheme are Bajaj Finserv and Tata Capital.

One should find out all the details such as availability of discount, processing fees and other terms to understand if the scheme is really zero per cent or not.

Which is the best option to fund big-ticket purchases?

Choosing a credit card loan or consumer loan depends on several factors -- the scheme offered by the retailer, your relationship with your bank, other purchase schemes in the market and your financial situation.

These schemes are still quite popular, especially during the festive season.

That said, it is advisable to take a credit card loan or consumer durable loan only when there is no way out.

These schemes are expensive and also do not give you any benefits (such as tax benefits), except giving you access to funds for your lavish purchases.

Using these schemes simply because they are available can hurt your finances.

Instead, one should explore other loan schemes, which can work out to be cheaper such as a loan against fixed deposit (interest cost of FD interest rate +2 per cent).

These loans, however, are not instant like credit card loans and consumer durable loans.

But they work out to be less expensive and safer for your finances.

One should look at all options available in the market, rather than blindly opt for the easy way out.
Adhil Shetty is CEO, BankBazaar.com