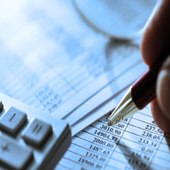 Are you always at a loss while planning your finances?
Are you aware of the investment options available in the market?
How best can you plan your finances?
What are the crieria for evaluating an investment option?
Are mutual funds profitable investment options? When and how should one buy mutual funds?
In an hour-long chat on rediff.com on Thursday, financial planning expert Sailesh Multani offered some valuable tips.
Here is the transcript:
Sailesh says, Hello & Good evening - welcome to this chat session
---
Sailesh says, 
For all those who are looking forward to recommendations on various types of mutual funds, here are my picks. In the equity fund category – HDFC Top 200 Fund, DSP BR Equity Fund and Fidelity Equity Fund. In the balanced fund category, I recommend HDFC Prudence Fund. In the ELSS category – HDFC Tax Saver and Fidelity Tax Advantage Fund
---
rao asked, is investing in mutual funds safe?
Sailesh answers,  at 2011-10-13 16:00:26Hi, as far as equity markets are concerned, it is relatively easy and safe to invest in equity funds compared direct investments into stocks. Please note that this does not mean that there is no risk in the case of equity funds. Equity funds carry maximum risk but they offer you the benefit of professional fund management which is necessary for equity investments
---
ravikk asked, Hi Sailesh If my income is 9L/anum how much should i Invest in MFs to earn around 1cr in another 10 years (I prefer SIP) from now?
Sailesh answers, Hi, to reach your goal of Rs 1 crore in 10 years you will have to invest a sum of Rs 14,300 per month assuming an average annual growth rate of 10%
---
CMG asked, PLEASE ADVISE BEST GOLD ETF
Sailesh answers, Hi, my recommendation would be Benchmark Gold BeES in the Gold ETF category
---
ramesha asked, Hi Sir, I have invested in following MFs through SIP: HDFC Equity -Rs.2000, HDFC Top 200 - Rs.3000, DSP BR Equity - Rs.2000, DSP BR Tiger - Rs.3000 and KOTAK Gold ETF. Can you please suggest if this poftfolio is good for next 5 years.
Sailesh answers, hi, overall a good portfolio except DSP Tiger. You can switch from this fund to DSP Equity Fund
---
Sudin asked, Gd Afternoon Sir I want to start investing in very small amount every month what is the ways to do that Pls advise.
Sailesh answers, hi, to meet your long term goals like retirment you should start investing regularly. SIP or Systematic Investment Plan is the best way of investing in diversified equity funds. A small amount can be invested into Bank FDs as well through recurring deposits
---
uday asked, is this the right time to buy gold etf's?
Sailesh answers, hi, you should have some investment in gold ETF. Ideally 10-15%. you should start buying Gold ETFs on a monthly basis. Dont rush into buy the all the gold that you want to buy. Over the long term gold prices will only move up.
---
abc asked, I have Reliance growth from last 4 years can I redeem all mu units or switch to which MF.
Sailesh answers, hi, you should come out of this fund and invest in the funds recommended by me which have shown a better performance
---
Bhavin asked,  I am 28/Single/Male earning around 65k take home salary.I have my mother who si housewife to support My current assets are 4 lakhs of FDs,1.2 lakhs in stock marke and 3.1 lakhs in NSC,PPF... I would want you to suggest what do I need to do for long term and short term. Short term goals are marriage and moms health care. Please suggest
Sailesh answers, hi, if your marraige is less than 3 years away then you should keep aside the money in FD. If it is in stocks then you should start exiting from them. You should keep aside a small fund based on your requirement into a FD which will generate regulat income to take care of your mother's medical expenses.
---
rir asked, is life insurance as investment a good option????
Sailesh answers, hi, insurance is not an ideal way to invest your money. Insurance should be taken only to insure your life and therefore I recommend only Term plan. If your objective is to grow your money then you should consider investing into diversified equity funds through SIPs
---
br asked, i am 40 years old...i want to invest Rs 25000 pm for next 15 years.best What is the best options available
Sailesh answers, hi, ideally you should invest 70% of your surplus into equity funds through SIPs and 30% into bank FDs through recurring deposits.
---
ros asked,  is hdfc top 200 and hdfc prudence good to inest now... What will be the returns in a year
Sailesh answers, hi, both these funds are among the better managed funds in term of performance and consistency. I cannot comment on the returns next year, but I can tell you with confidence if you are invested in these funds for over 5 years, you should expect to earn an average return of 12% p.a.
---
singh asked, are liquid funds is better option than recurring deposit
Sailesh answers, hi, liquid funds are ideal for investors with investment horizon of few days to few months. For long term recurring deposits are ideal
---
vinal asked, Hi, Sir, I want to know if it is always necessary to invest in mutual fund or the PPF or FDs are always the safe mode to invest our hard earned money
Sailesh answers, hi, it is always better to invest in different asset classes. You should invest in PPF and FD. PPF is a very attractive debt product wih tax benefits. FD is good for short term investment horizon of less than 3 years. As far as mutual funds is concerned you can invest in equity funds and debt funds. These funds are have few advantages over PPF and FD but all these instruments are a must in any portfolio.
---
Prawin asked, What should be preferred "Physical Gold" or "Gold on Paper" ?
Sailesh answers, hi, i recommend Gold ETF over Physical Gold. It is easier to buy and sell gold ETF compared to phtysical gold. Also, one is assured of the purity of gold held by ETFs. Gold ETFs are held in demat account. Therefore, one doesnt have to worry about safe keeping of this precious metal
---
abc asked, I invested in ICICI prud bluechip and Fidility equity and HDFC top200 and equity and midcap opp fund. IS my portfo;oio is good
Sailesh answers, hi, overall a good portfolio. Continue with your investments. Plese dont forget to review you portfolio once every six months with the help of a trusted and competent investment advisor.
---
nishant asked, is there any risk to invest in equity for long term say for 10 years
Sailesh answers, hi, past data shows that risk reduces with time in case of equity investments. 10 years is a long enought time to make more than average returns from equity markets.
---
RB asked, Ever since I started my investment through SIP from last October all the funds performing badly giving a return around -(minus) 5-8%. So all my investmentments in SIP such as HDFC TOP 200, DSPBR Equity, HDFC Prudence, Fidelity Equity all are underperforming. Please suggest what to do? stay invested.
Sailesh answers, hi, your portfolio is very good. Equity markets have not performed in the last one year. Therefore, you are not seeing any return on your investments. It is always better to invest in equity funds with a long term horizon of atleast 5 years. Hold on to your investments and continue your SIPs.
---
sri asked, Hi .. My age is 28 .married ... Please let me know which investments reap more benefits by the time I reach 40.
Sailesh answers, hi, for meeting your long term goals, you should invest predominantly into equity funds. Ideally an asset allocation of 70% equity and 30% in debt should be fine if you are willing to take the risk associated with equity funds.
---
Robin asked, Hi, I invest 2K in Reliance Gold Savings Fund, DSPBR Small and Mid Cap, IDFC premier Equity, Quantum Long Term Equity and Quantum Equity FoF. Can you please review the portfolio and suggest changes if any? Do i need to add a pure large cap fund to this?
Sailesh answers, hi, overall a good portfolio. May be you can add Franklin India Bluechip Fund which is a large cap fund.
---
amitb asked, should i invest in Ulip or Pension plan?
Sailesh answers, hi, I dont advise both these insurance proudcts. I would like to keep insurance and investments separate. For insurance I recommend Term Plan. For capital appreciation I advise diversified equity funds. Instead of buying a Pension plan to aid in retirement planning, I recommend that investors get a customised retirement plan made for themselves and then invest according to that plan. Pure pension plan may not be sufficient to ensure a financially comfortable retired life.
---
ranjita asked, What is expected return of FMP & taxability if holding more than a year.Mutual Fund show investment in unquoted shares with some % but not disclosing the name of Companies.
Sailesh answers, hi, expected returns from FMPS will vary with time horizon. A one year FMP can fetch you returns in the range of 8.5% to 9.50%. These returns are tentative and not fixed. Investors should not assume these returns to be assured returns. SEBI guidelines pohibits fund houses from disclosing the tentative yield and portfolio of the FMP.
---
kapoor asked, Hi I invest in 1000 SBI gold fund, 1000 in DSP black rock top 100, HDFC top 200 - 1000, Fidelity Tax Advantage Fund - 1500,HDFC mid cap 1500. Can you please review the portfolio and suggest changes if any? I want use this money after 3 years..Please suggest
Sailesh answers, hi, if you want this money after 3 years then you should be booking profits at regular intervals. Exit from these funds as and when you get an opportunity to do so. The thought behind this advise is that one should start exiting equities 3 years before the goal.
---
rajatp asked, Age 29 married and i kid 3 yrs. SIP is funds life hdfc 200, dsp BR equity, fidelity and hdfc balanced fund 3k each. regular investments in ETF. Alos PPF and EPF investments. Should i also go for recurring deposit every month.
Sailesh answers, hi, your portfolio appears to be well balanced. It would be a good idea to add recurring deposits to your portfolio.
---
vijays asked, I have ICICI dynamic and discovery, HDFC top200 and equity and Fidelity equity find since sep 2009 with SIP of 2k each. But till now funds are not in profit. Can you suggest something.
Sailesh answers, hi, overall a good portfolio. Hold on to your investments and continue with the SIP.
---
arunk asked, I'm 27yrs old female Software Engineer, 30k Salary, invested 50k in PPF, 2k SIP in ICICI Discovery, 1k in HDFC Balanced fund, 2k in HDFC Top 200, 40 lakh Term Insurance for 35yrs. If I do the above investment for 15yrs regularly will it be useful for my expecting Baby's education need? Also I've invested 25k in Sundaram SMILE, 40k in Canara Robeco Tax saver, 30k in HDFC Tax saver. Please advise me sir
Sailesh answers, hi, i would request you to mail me your portfolio to sailesh.multani@gmail.com. It is too long to give you any view immediately.
---
RB asked, I am 41 yrs of age male, with a surplus of 10K per month, what should be my ideal porfolio for MF, like what % in equity, what % in balanced/debt, liquid etc for next 5-7 years to take care my daughter's higher studies?
Sailesh answers, hi, with an investment horizon of 5-7 years your ideall asset allocation should be 50% equity and 50% debt
---
Sail asked, Hi I am earning 65k/M and i want to invest 40000 in HDFC& Fidility Tax Saver mutual funds for this financial year.Please tel me is this the right time to buy or not?
Sailesh answers, hi, you can go ahead and invest in these two funds for tax saving. Currenly markets are at lower levels which makes it very attractive for long term investors.
---
sudhir asked, Can you advise on a good financial plan for my new born girl child. To meet her education/marriage needs.
Sailesh answers, hi, your daughter's education and marriage are long term goals. Ideally you should invest in well managed and diversified equity funds to plan for such goals. Equity funds are best equipped to help you reach your long term goals. You should start SIPs in the funds recommended by me at the start of this chat
---
Rajendra asked, Sir, I am 30, have surplus of 3L. Into which instruments shall i invest for 5-7 years & at what %?
Sailesh answers, hi, an asset allocation of 50:50 between equity and debt should be ideal for you. For equity you can consider diversified equity funds. for debt you can opt for bank Fds or short term income funds.
---
Miitesh asked, hello SIr, how can i invest in Silver thru SIP?
Sailesh answers, hi, you cannot investment in Silver through SIPs as there is no mutual fund that invests in silver. You will have to buy the precious metal.
---
NAGARAJ asked, Suggest if i to shift from SIP of RELIANCE DIVERSIFIED POWER SECTOR FUND - RETAIL DIVIDEND PLAN, ICICI IFRA, Birla Mid Cap, Franklin Flexi Cap. I have been investing since 24 months
Sailesh answers, hi, it would be a good idea to redeem all your funds except Franklin India Flexicap Fund. You may choose to invest in the diversified equity funds recommended by me at the start of this chat
---
RB asked, Is NiftyBeES via SIP is good option to invest for long term?
Sailesh answers, hi, this is a ETF, you cannot invest in this fund through SIP. You will have to buy some units of this fund every month to gain from the benefits of SIP.
---
Sailesh says, 
We have run completely out of time. I thank you all for participating in this chat. If you have any questions which were not answered during the chat, please mail them to me at sailesh.multani@gmail.com.
---