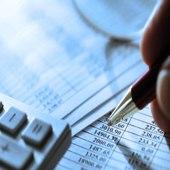 Are you always at a loss while planning your finances?

Are you aware of the investment options available in the market?

How best can you plan your finances?

What are the crieria for evaluating an investment option?

Are mutual funds profitable investment options? When and how should one buy mutual funds?

In an hour-long chat on rediff.com, financial planning expert Sailesh Multani offered some valuable tips:
Sailesh says, Hi, we are in the last leg of tax planning season and lot of investors would want to know the names of good Equity Linked Savings Scheme (ELSS). One fund that has been consistent in its performance and is highly recommended is Fidelity Tax Advantage Fund. Another fund that can be considered is Franklin India Taxshield
---
Sailesh says, 
For the benefit of all the participants who are planning to start SIP or invest lumpsum in equity or balanced funds, I recommend, among others, HDFC Top 200, DSP BR Equity Fund, Fidelity Equity Fund. In the balanced fund category I recommend HDFC Prudence Fund
---
Sunil asked, What is the best Child Plan
Sailesh answers, Hi, if you are referring to children plans offered by insurance companies then I would advise you to ignore them. To build your children's education and marriage fund you need to start investing in equity funds. Equity funds are best equipped to help you reach your long term goals with ease. Agreed that investment in equity funds is risky but if your investment horizon is 8-10 years then this risk is reduced considerably. You should invest via the SIP route
---
TestingInv asked, I am 34 years. Please comment for MF portfolio for equity investments HDFC Top200, DSPBR Equity, Fidelity Equity, Tata Pure Equity, BSL Frontline Equity, Rel Regular Saving Fund. SIP investment Rs 2000/- each for 5/7 years. I will take care of my debt investments.
Sailesh answers, Hi, I like all the funds except Reliance Regular Savings and Tata Pure Equity
---
sanjeev asked, I am investing in Top 200,Reliance growth, HDFC equity, UTI banking, Reliance banking, Reliance pharma, ICICI infrastr, BSL frontlin plan A,HDFC Prudence, IDFC premier and UTI mastershare by SIP for 15 years, pl tell me about my portfolio.
Sailesh answers, Hi, though you portfolio looks ok to me it will be volatile in terms of returns. You have invested in sector specific funds like Reliance Banking, Pharma, ICICI Infrastructure. I would advise you to get out of these funds and invest in diversified equity funds. These funds will do well when the underlying sector does well. Your entry into and exit from these funds have to be well timed which is nearly impossible.
---
saa asked, hello, I want to invest in ELSS, kindly suggest me the best ELSS . Thanks
Sailesh answers, hi, pls refer to the names of the funds i recommend given at the start of this chat
---
arevanka asked, Is post office monthly saving plan worth investing , considering reinvesting the monthly interest into Post office RD ?
Sailesh answers, hi, in today's scenario banks are offering 9% for 3-5 years. In such a scnario post office MIS looks unattractive
---
minurr asked, how to take calculated risk on money..while investing on sharemarket
Sailesh answers, hi, you should start with small investment to get a taste of the volatility that is inherent feature of equity markets. You should invest for the long term, atleast 5 years. Avoid buiyng stocks directly. Instead invest in equity mutual funds through the Systematic Investment Plan (SIP) route. Invest in large cap funds. Invest in 4-5 well managed diversified equity funds. Review your portfolio every 6 months. Your return expectation from equity funds should be in the range of 12-15% p.a.
---
KISHAN asked, HELLO Sir Can I accumulate wealth by investing in Mutual fund
Sailesh answers, hi, yes you can accumualate wealth by investing in mutual funds. But you will have to follow the rules. First and foremost you have to develop the twin qualities of patience and discipline. Equity investment is for the long term. You should have a 5 year invetment horizon. Discipline requires you to invest regularly and at the same time monitor your portfolio at least once in 6 months. You can invest in equity funds via the SIP route to build in a disciplines apporach to your investments. It is the power of compounding which is ultimately responsible for creating wealth. But you need to be patient and disciplined.
---
amit asked, saving of 8000 and return of 8.5 annualy will give me hoe much after 25 years.
Sailesh answers, hi, you should expect the investments to grow to Rs 80 lakhs
---
Shally asked, Please suggest some good Midcap SIP MF for 3 years and is it good to invert in GOLD ETF or GOLF fund of reliance/kotak
Sailesh answers, hi, I can only recommend one - Sundaram Select midcap
---
deepak asked, Sir, I have ICICI ULIP plan from last 6 years.... should i need to continue with it or need to surrender/full withdrawal the policy... I want to do the partial payment of my home loan... please suggest
Sailesh answers, hi, if you are making money on this policy then by all means go and surrender it and repay your housing loan. you will not only do away with a ULIP which is not at all recommended but also reduce the liability in your balance sheet.
---
smahesh asked, In NPS, which Pension Fund Manager is the best performing one? What is the way forward?
Sailesh answers, hi, its early days to comment on the performance of NPS. I would advise investors to wait and watch the perfomance of these funds before committing any money to them.
---
nehaanand asked, how is quantum long term equity fund?
Sailesh answers, hi, this is a value fund and probably among the few funds that follow the value style of investing. Value funds are those funds that invest in stocks which are trading at a price below their intrinsic value. these funds typically do well in a bear market and can underperform in a bull market
---
Prasad asked, Investing in REAL ESTATE perticularly in Aparmtent is really worth? As the rent is always less than the Interest we pay for the loan(took for Apartment)? Is it better to continue to accumulate wealth and take less loan and purchase the apartment considering the inflation as well.
Sailesh answers, hi, it is always better to have minimum liability in your balance sheet. I agree with you that one should first save as much as he/she can for the property and take a loan for the balance. Given the interest rate scenario and high prices of property, I would not advise investors to invest in the same.
---
bobo asked, Sir, please comment on my SIP portfolio Tata Infra - 1000 Reliance regular saving - 1000 DSPBR equity - 2000 Franklin flexicap - 1000 templetion oppotunities - 1000 hdfc elss - 3000 hdfc 200 - 1000 hdfc equity - 1000 icici bluechip - 1000
Sailesh answers, hi, all good portfolios except TATA Infrastructure.
---
sathish asked, sir, old ppf and new ppf what is the difference and which one is better for next 15 years, how much i can expect by investing rs.1000/- every month
Sailesh answers, hi, who told you that there was a new PPF. Atleast I am not aware of new PPF. PPF pays you interest at the rate of 8% p.a. If you invest in PPf Rs 1000 every month for the next 15 months assuming the rate of interest remians at 8% p.a. you could expect to accumualte atleast Rs 3.45 lakhs at maturity.
---
kunl asked, I am looking to invest in sip and bulk mutual fund investtment for next 2 years and looking for a return of around 30%.so can u suggest me some good fudns thta will suit my investment plan and goal simultanesly and giving me a the retrun of 30%
Sailesh answers, hi, first and foremost you should tone down your return expectation from 30% to 15% p.a. If you continue with the same then you are bound to be disappointed. If someone has advised you that you could get 30% return p.a. on equity inestment then you have been misled. Regarding the name of the funds, you can refer to the note I put up at the start of this chat that gives the name of the funds I recommend.
---
hjhjhjhjh asked, My age is 31, if I have to retire at 50 (I have my own home) how much money do I need to invest every month for comfortable retirement (3 meals a day, electricity, water, house tax, etc. normal living cost; no petrol, no medical cost, no tour, etc.) and where do i need to invest? Kindly give me the complete answer by your own modified way where needed.
Sailesh answers, hi, you have shared so much information but forgotten to give your household expenditure per month. How will i gauge your standard of living. Please send me this information separately by email to : sailesh.multani@gmail.com. I will work out your retirement corpus.
---
pratyush_009@rediffmail.com
asked, i am pratyush swain, 31, a chef by proffession. i dont have any savings still now. i want invest 5000rs per month into a savings scheme. i dont know anything about the market or share or equities. kindly suggest me what to do?
Sailesh answers, hi, you are young and should start building your retirement corpus from today. To being with you need to start SIP of Rs 2500 each in HDFC Top 200 Fund and Fidelity Equity Fund.
---
tarun asked, your opinion about reliance ulip automatic plan to save tax
Sailesh answers, hi, I am not in favour of any ULIP in whatever form or shape. To save your tax you need to take Term Plan. Even PPF and ELSS can be considered.
---
ND asked, what are your views about investing in BOND Funds keeping in view that intesrest rates are going to be high with so much of inflation
Sailesh answers, hi, If your investment horizon is 12 months and more then invest only in short term bond funds.
---
Shirish asked, Hi Sailesh, I would like to invest Rs 80,000 in debit. Could you please suggest where I would get the interest @ 10%
Sailesh answers, hi, if you are epxecting 10% post tax then I dont have anything to recommend. But if you could scale down your expectation to 9% then you could consider investing in Fixed Maturity Plans (FMPs) offered by mutual funds.
---
ramanavkare asked, I'm 37yrs old and would like to take the policy for 5 yr old daughter. Will you please advice on LIC - Jeevan Saral policy.
Sailesh answers, hi, you should take the policy for yourself not your daughter. Who is dependent on who? your child is dependent on you. Right? Take a term plan for yourself. It will give you higher sum assured for lesser premium. Forget Jeevan Saral. If you really want to make your Jeevan Saral then take a term plan and start SIP in equity fund to meet your long term goals like daughter's education
---
yuuy asked, IS PPF best option to save Tax?
Sailesh answers, hi, PPF is one of the better tax saving options. If you are equity savy then ELSS is another option to try.
---
shaik asked, Hi, may i know your opinion on DSPBR micro cap fund? is it good for long term saving? ( 10 years)
Sailesh answers, hi, if you are really willing to wait for 10 long years then this fund is good for you. But please review the portfolio regularly to ensure that the fund's performance meet your expecatations.
---
rinku asked, i am 30 year old i have the following sip please advise is it ok dspbr micro cap Rs 2000,Idfc premier Rs 4000 Hdfc top 200 Rs 3000
Sailesh answers, hi, remove IDFC Premier from the list and add Fidelity Equity Fund
---
bigmoney asked, How is Canara Rebbecoo (G) Equity Saver ELSS
Sailesh answers, hi, still better is Fidelity Tx Advantage Fund.
---
francis123 asked, Hi Sir, I am NRI based in Dubai. I would like to know if I can invest in KVP scheme under Postal. Pls advise
Sailesh answers, hi, NRIs cannot invest in small savings schemes in India. Therfore you cannot invest in PPF, KVP, NSC or Post Office MIS.
---
daya asked, Hello sir Me and my wife work for IT company together we had 15 lakss P a i am constructing housw whic cost 5o laks plan to take loan of 15 laks from LIC HFL which is give fixed 9.9% for 5 years then floating Is LIC is best option to and in this fluctation job market i am fear to go for laon Is this good to go for Loan
Sailesh answers, hi, keep you loan amount to the minimum. I would not advise LIC Housing Finance for the time being given the corporate governance issues surrounding this company. I would any day go for HDFC Ltd. Agreed that taking a loan is a very big risk given the uncertainity as far as jobs go. But then there is no other alternative besides to take a loan.
---
Hiru asked, How are prospects of Gold within 2-3 years? What amount of appreciation is predicted ?
Sailesh answers, Hi, in my view every investor, irrespective of age and risk-profile, should have atleast 10% allocation to gold. Gold is a precious metal and will always remain in short supply. It is the most sought after asset class in times of financial distress like the one we witnessed in the year 2008. Moreover, it is a store of value. The value of gold in terms of goods and services it can buy has remained constant over the centuries. Therefore, investment in gold also serves as a hedge against inflation. Gold as an asset class is less volatile compared to other asset classes like equity, debt and real estate. It can be used to diversify one's portfolio to bring in more stability in returns. For investors who are planning to invest in gold, it makes sense to invest in gold today. However, don't buy all the gold you want to add to your portfolio in one shot. Rather spread your investment over a six months time frame. I would advise investors to invest in Gold Exchange Traded Funds (ETFs) as against physical gold. ETFs are easier to buy and sell. Please keep in mind that you will need to open a demat account compulsorily if you want to invest in Gold ETFs.
---
wwe asked, I am physically not in a position to do a job. My father has sold off some land and he is planning to invest in a capital gains scheme.Can the interest from this be credited to my account ? Please let me know..Its very important.
Sailesh answers, hi, the capital gains bond can be taken in the name of the person whom the land belonged to. If the land belonged to your father then the bonds can be taken only in his name.
---
dey asked, i am ivesting in HDFC top 200, Reliance regular saving, ICICI prudential Dynamic of RS 2000 per month and Rs 1000/month in Magnum Glabal fund. Would you recommend any change in portfolio?
Sailesh answers, hi, overall good porfolio. But I cetainly dont recommend Magnum Global Fund. Add HDFC Top 200 Fund instead.
---
kedar asked, any idea of Silver ETF fund ??
Sailesh answers, hi, there are no silver ETFs in India at the moment. If you want to invest in silver, you will either have to buy physical metal or buy sliver futures.
---
nickhill asked, hi,my age is 31years n i hav accumulated a fund of approx 30 lacs tax free in my existing career, i want to take a chance for 3 years wid my career n hence mite face a no salary situtation in dat period n hence want to invest my money in such a way that each month, i earn an income of 50k as interest or income for d next 36 months yet, the capital after 3 years doesn't reduce...
Sailesh answers, hi, if you are looking for a regular income from your corpus of Rs 30 lakhs then I dont think that Rs 50,000 per month would be possible. My back of the envelope calculations show that at best you can can expect Rs 15,000 per month.
---
Rajat asked, Hello Shailesh, I have a question on my home loan. I have taken this loan of 18 lakhs at 7.25% fixed ROI during 2004-05 for 20 years. Luckily bank has not increased the ROI or loan tenure as this is a fixed ROI. Now I have the money to close this loan. So, should I close the loan or invest the money in some other avenue which can fetch me more than 7.25% interest.
Sailesh answers, hi, without any doubt go ahead and prepay your home loan. It is such a good position to be in to have zero liabilites in one's personal balance sheet.
---
INV asked, What is your opinion for long term investment in stock market. Will the market over a period of time reach 21,000 level and when can it be expected?
Sailesh answers, hi, I am personally expecting the market to touch 21000 level again by March 2012. But I would advise investors to invest for the long term and not be guided by any index number.
---
INV asked, What is your opinion for long term investment in stock market. Will the market over a period of time reach 21,000 level and when can it be expected?
Sailesh answers, hi, I am personally expecting the market to touch 21000 level again by March 2012. But I would advise investors to invest for the long term and not be guided by any index number.
---
WarrenBuffet asked, Should I invest in Commodity Mutual funds? Is it risky?
Sailesh answers, hi, you should stay away from such funds. Please stick to the simple well managed diversified equity funds with a proven track record of 5 years.
---
Ravi asked, shud i withdraw money invested in sundaram energy, Sbi and UTI infrastructure.
Sailesh answers, hi, please redeem these funds first thing tomorrow morning. you need to add funds that at top of the line to ensure that your portfolio is growing efficiently
---
rs asked, I would like to start a RD (Recurring Deposit) with TMB bank..... Monthly RD is Rs.15100/- for 6 years @ 10.25% per annum. At expiry they say I will be getting 15 Lakhs. Interest will be not taxed. Is it a good move from my side..... Pl.. confirm......
Sailesh answers, hi, pls mail your query. cant do all the calculations now.
---
SANJAY asked, The Existing Eligable investments u/s 80C in respect of ULIP/ELSS/MF's may be affected as & when DTC shall be effective (i.e.01.04.2012)so far threshould limit is concerned for each.
Sailesh answers, hi, it is advisable to invest in these instruments in the coming financial year. Tax planning for FY 2012-13 can be done only when the DTC Is finally rolled out and there are more clarifiacation with respect to the exisiting investment options.
---
rakeshv asked, 30 yrs old, married and 1 kid, Want to Buy a Term plan, Can you suggest LIC Amulya Jeevan 1- or ICICI protect or Bajaj Allianz New Risk Care II, Should i take one policy for 50 lacs, or 2 for 25-30 lacs each... and which ones
Sailesh answers, hi, go for LIC and HDFC. It would be prudent to take 2 policies of Rs 50 lakhs each
---
SAgarima asked, SIR, WHY ARE U NOT TAKING MY QUERRY? PLEASE HELP AND ADIVSE ME.Sir, I am 35 years old and want to create a wealth of 1 crore by next 10 years and also to go for 1 crore term insurance. my monthly income is 40000 and savings 20000 only. kindly suggest the best investment options. SIR, PLEASE ANSWER MY QUERRY,PLEASE. HOPING FOR A QUICK POSITIVE RESPONSE. THANKS...............
Sailesh answers, hi, with a saving of Rs 20000 per month you could expect to make only Rs 40 lakhs assuming your investments grow at an average rate of 10% p.a.
---
prashant asked, I already invested 1 lac this year in Fidelity Tax Advantage Fund. I am planning on investing further in this fund next tax year. For diversification purposes what other funds should i look into investing?
Sailesh answers, hi, you could consider funds like HDFC Tax Saver or Franklin India Taxshield.
---
Sailesh says, 
We have run completely out of time. I thank you all for participating in this chat session. If you have any questions which were not answered during the chat, you can mail them to me at: sailesh.multani@gmail.com
---
Disclaimer: The views given here are those of financial planning expert Sailesh Multani.