Often, these gangs tie up with former sector employees to understand how the process works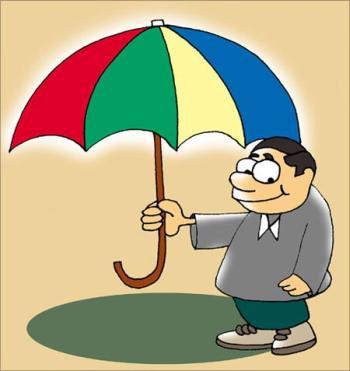 Organised crime in the insurance sector has reached an all-time high. Fraudulent claims being filed, impersonating other people for claims and cause of death being changed for accidental death claims are some of the common occurrences. With about 300 organised gangs in this space, tougher underwriting norms are being adopted.
Gangs have been operational in insurance for a long time. Their activities are getting murkier and they have even begun to cause physical harm to investigating officers at the time of a death claim, insurers said.
Often, bodyguards are being sent with these officers, so that they are not threatened to word their report in a particular way, a senior official said. In some cases, an officer was even kidnapped, so his report was not sent.
Now, with the Insurance Act disallowing any claim rejections after three years of the policy term, even fraudulent claims or those where facts have been mis-stated would have to be passed. Insurers had sought a five-year period beyond which claim rejections could be disallowed.
Often, these gangs tie up with former sector employees to understand how the process works. In some cases of health insurance, even hospitals collaborate to bring out exaggerated bills for the companies. Sometimes, the claim amount for the mentioned ailment is seen to be higher than the usual amount due to which investigations are carried out by insurers.
"There are several organised persons who take fake insurance either on the names of people who do not exist or on dead persons. Now since no claim can be rejected after three years, we as an industry will face major losses," said a senior private life insurance executive.
Sectoral sources said there were several cartels in this space that take up policies and make fraudulent claims. They are said to remove all evidence, so that a claim is not rejected for fraud.
Some of them even apply for a policy during the end of a quarter at the last hour so that the official in charge simply accepts the proposal.
With the law getting stringent on claims rejection, insurers are using analytics and tougher underwriting to deal with this matter. For instance, credit information company Experian India has launched Hunter Fraud Management Services for the life insurance sector in India. The offering will help life insurance companies to be a part of the Hunter Closed User Group (CUG) for detection of life insurance frauds.
Life insurance companies who join the CUG will share with Experian any data relating to new policy proposals and claims. The credit information company is looking to offer similar services to general insurers as well.
Unethical practices
Gangs have been operational in the insurance space for a long time
Criminal activities are getting murkier and gangs have even begun to cause physical harm to investigating officers at the time of a death claim
In some cases, an officer was even kidnapped
Insurers had sought a five-year period beyond which claim rejections could be disallowed
Presently, a person could claim the money within 3 years
Illustration: Uttam Ghosh/Rediff.com