To plug claims mismanagement, the Insurance Regulatory and Development Authority of India (Irdai) is bringing reforms in the mediclaim segment.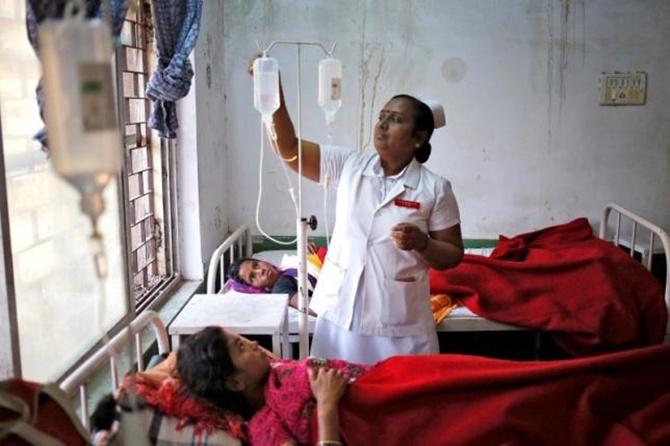 Image: Getting mediclaims to be easier. Photograph: Anindito Mukherjee/Reuters
Once admitted to a hospital, if the illness doesn't bog you down, chasing your insurer for settling the claim surely will, if you are admitted in a hospital that's not in the preferred provider network (PPN) list.
Take the example of 63-year-old Zarina Shaikah, a retired school teacher. She spent Rs 84,000 for treatment of cholera at a well-known hospital in Mumbai that didn't offer a cashless claim settlement. Once out of hospital, she lodged a claim with her health insurance company.

Two months later, she received a cheque of Rs 24,245. While she was following up with the third-party administrator (TPA) on the reason, she got a call and was asked to pay Rs 10,000 if she wished to get the entire amount reimbursed.
This is not a one-off case. The over-dependence of insurance companies on TPAs has given rise to malpractices, due to which the policyholder suffers.

To plug claims mismanagement, the Insurance Regulatory and Development Authority of India (Irdai) is bringing reforms in the mediclaim segment.
Claim rejected or reduced to nothing?
It has been a common practice for TPAs to reject claims citing lack of documents or other discrepancy.

More common is a practice where they give you a list of deductions they have applied to bring down the claim amount, like what happened in Shaikah's case.
Gaurang Damani, an activist whose public interest suit in the Bombay High Court led to many changes in health insurance policies, explains: "Insurance companies have been incentivising TPAs to reduce the bill amount and, in turn, lower their outgo."

In the court, he produced documents that showed TPAs give daily targets to its staff for approving claims. For example, the total money sanction in a day for all the claims should not cross Rs 45 lakh.

"How can settlement of hospital bills be based on targets?" questions Damani. He also points out that there have been instances where the same TPA has sanctioned different amounts for the same disease in the same hospital.
To reduce such cases, Irdai recently clarified in its draft health insurance regulations that TPAs have no right to reject claims and such power lies exclusively with insurance company.

It also clarified that TPAs should only administer cashless claims. The decision to reject claims or to reduce it should be taken by the company. Experts feel arbitrary rejections will definitely go down because of this. Wrongful deductions, too, will fall as the decisions will now be conveyed by a company official on its letterhead.
Get discounts on your bill
TPAs and insurance firms have several transactions with hospitals in the cashless segment. When several such bills pile up, the former negotiate with healthcare providers for discounts to release full payment.

However, policyholders are not aware and get a bill for the rack rates charged by the hospitals.
Now, these discounts will be passed on to the policyholders. The regulator has mandated insurers and TPAs to make hospitals reflect the discounts in the final bill.

For example, you are admitted to a hospital that offers cashless facility and charged Rs 50,000 for treatment. If the hospital gives a discount to the insurance company, your bill, too, will come down.
This is a significant move. Policyholders would be left with a higher sum insured as balance to take care of future claims.

If people who would exhaust their entire sum insured during treatment get this discount, the payout from their pocket will be less.
Better claim management
During the court proceedings of the suit that Damani had filed, the regulator submitted a survey it did among insurance companies.

According to the report, one public sector insurance firm doesn't have an effective system in place to administer the health policies serviced by TPAs.

A private sector insurer was found to have no records of claims its TPAs serviced.
Another had given a bulk amount, called float fund, to its partner TPA to settle claims on its behalf. Once the draft guidelines are implemented, such cases would come down.
To offer cashless facility, insurance companies use a PPN or hospitals empanelled by TPAs. Experts say the regulator also come across cases where the TPAs have asked hospitals to give commissions on every claim if they want to enrol in a PPN.

Hospitals get swayed easily for the lure business. But this also results in overcharging customers in order to pay commissions to TPAs. Irdai in its draft proposal has said TPAs should not solicit any business dealings on behalf of insurance companies. This guideline would reduce such malpractices.
Due to such issues, many private insurers have moved towards having their in-house claims department ,rather than partnering with TPAs.
Bajaj Allianz General Insurance was among the first private ones to have its own claim processing team. "Initially, we had TPAs for about a year. But after facing issues and grievances from customers, we decided to have our own department. It also helps us resolve grey areas quickly," says Suresh Sugathan, head (health administration team) at Bajaj Allianz.
With reforms, many experts feel TPAs would be marginalised. "The industry is growing at 25-30 per cent annually and TPAs have their own standing due to their business ties. However, their role will be defined and smaller," says managing director of a general insurance company in south India.
With the recent reforms, insurance companies feel there are better days ahead for customers.

"Health insurance is a very sensitive area and the regulator wants TPAs to service the policyholders well. As some frauds have happened, the regulator feels these were due to oversight by companies. It wants the firms to have control on their TPAs," says Sanjay Datta, head (underwriting and claims) at ICICI Lombard General Insurance Co.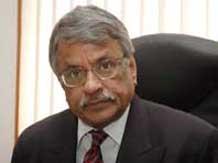 TPAs cannot reject claims: J Hari Narayan
What are the reasons for the recent guidelines for third-party administrators (TPAs)?
There were several cases where TPAs were accepting and rejecting claims on their own.

Fundamentally, this is the job of insurance companies. There have also been instances where the TPAs solicited business like agents. Strictly, they can't do it, as they are not licensed to sell. Their job is to service and process claims.
There also seems to be a practice where insurance companies rate TPAs based on the number of claims they have accepted and rejected. In other word, there's a perverse incentive for TPAs to reject claims. There has been a practice where bonuses were paid to the TPA based on the reduction they managed in the claim amount.
As TPAs pay money to the hospital in bulk, they ask for a settlement discount. For example, a hospital has bills of Rs 20 lakh with an insurance company. These are all admissible claims.

The TPA will take the entire amount from the insurer and then negotiate with the hospital. Finally, it might settle the bills for Rs 18 lakh and would retain the remaining amount. The recent guidelines will help to reduce all these malpractices.
Insurers have stopped cashless facility for certain hospitals since 2010. What's the solution?
There were two problems. One, hospitals were not receiving payments from insurers. This was a matter of accounts and resolved quickly.
Second, insurance companies wanted standardised rates for medical procedures, which is a difficult issue to resolve.
Standardising of surgery rates can only be done by an appropriate medical body that has the expertise and credibility. All participants are working in this area.
Do you think TPAs will be marginalised in the future?
Most private companies now have an in-house claims division. The entire TPA business depends on the public sector, as of today.
As the private and public sector market share changes, more claims will be processed by insurers.
Know Your Rights
Insurers can now reject claims only on medical grounds
If claim is delayed beyond 30 days, insurers need to pay policyholder interest on the amount
Insurers/TPAs can ask for documents only once
Insurers need to give one-page information sheet that covers all that a policyholder is entitled for
TPAs can only give recommendations for claim settlement