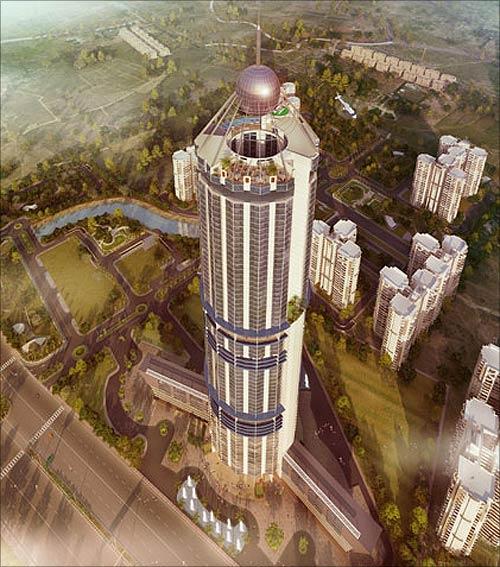 You may claim damages for alternative accommodation and interest on the payment made.
Buying a home is a big decision. Most invest their hard-earned money into buying a house. But what if we don't get possession on time? In such cases, the flat purchaser can file a consumer complaint for deficiency in service as defined under the Consumer Protection Act (CPA), 1986, against the builder. He is required to file a written complaint before the appropriate consumer redressal forum set up under the Act.
Consumer activist Jehangir Gai says, "Most builders never give the flat possession on time. Hence, if the builder delays it by even a day, the home-buyer should claim for his losses."
A delay in giving possession can be due to various reasons such as pending municipal approvals or some dispute. Or if property prices are rising, the developer may deliberately not give possession in the hope of making buyers pay more even if the agreement has been signed at older rates. This will not reflect in the sale agreement.
Delays can also happen if the developer is out of funds, or the bank is not ready to finance his project.
Experts say damages can be classified into two broad heads: Indirect losses and direct losses. Direct loss is the money lost due to the delay in getting house possession. Indirect losses cannot be quantified and usually arise out of trauma.
For instance, your developer has stopped construction and you are sure the flat won't be completed. You can conclude this by visiting the construction site. Also, if people have taken legal action against the builder, it indicates the developer is in trouble.

"Here, the flat purchaser can claim for the money required to buy an alternative accommodation at the ongoing market value of the respective area. The buyer can also claim the money given to the builder," says Ashutosh Limaye, head (research) at Jones Lang LaSalle India.
But, if you are sure to get the flat's possession in a few months or years, you can claim for the money you will be spending to pay rent on an alternative accommodation. This will be applicable if you are a first-time home buyer or if your building is being redeveloped.
"Money paid to a hostel, lodging board and apartment can be a strong proof over money paid to a relative as 'rent'," says Anshuman Jagtap, advocate at Hariani & Co.
If your builder delays the possession, you can claim interest on the payment made till date.
Under the Maharashtra Ownership of Flats Act, 1963, the developer is liable to refund the amounts received, with nine per cent simple interest.
"The interest can range between nine and 18 per cent. Also, the interest is payable only on the amount that be proven as paid to the developer," adds Gai.
Indirect loss should be claimed by someone who has suffered and can prove it. For instance, you were supposed to get possession just before you got married.

However, chances of you getting the house are bleak or possession has been delayed, and on these grounds your marriage has been called off. Or say, you are about to retire from your job and have to vacate the quarters on retirement. But the house you had booked is still not available for possession. Such instances will qualify for indirect losses, not necessarily monetary losses.
One can fight the case in a consumer court without hiring a lawyer, if the evidence is strong and can be proven.