With returns of over 45 per cent in the last one year, balanced funds as a category have beaten large-cap funds that have clocked gains of about 43 per cent.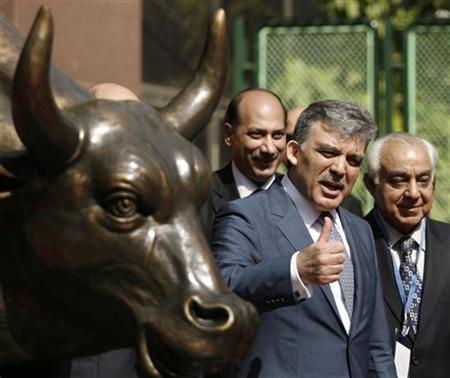 Retail investors are usually the last ones to join the equity party.
Those keen to jump in now may find, to their dismay, that the market has run up a bit too much for their liking. Balanced funds, however, may be a good option for them, especially first-time investors.
"The long-term outlook for equities continues to be positive and balanced funds are a good way to play the equity theme a little more defensively," said S Naren, CIO, ICICI Prudential AMC.
Equity-oriented balanced funds typically invest 65 per cent or more of their corpus into equities and the rest is invested in fixed income instruments.
"The downside protection in a balanced fund is higher than a pure equity fund, which makes it ideal for first-time equity investors," said Vidya Bala, head, MF research, fundsindia.
These funds are also tax-efficient, since more than 65 per cent is invested into equities and long-term capital gains on these funds is nil.
Some balanced funds, though, may get too aggressive for an investor's liking.
Fund managers could, for instance, raise the equity exposure to as high as 75 per cent if they are bullish on the market.
They could also invest a sizable portion of their equity corpus into mid- and small-cap stocks to boost returns.
As of October 2014, HDFC Prudence Fund, Canara Robeco Balanced Fund and SBI Magnum Balanced Fund had more than 50 per cent of their respective equity holdings in mid- and small-cap stocks, of which more than 20 per cent was invested in small-caps alone, Value Research data shows.
Curiously, with returns of over 45 per cent in the last one year, balanced funds as a category have beaten large-cap funds that have clocked gains of about 43 per cent.
What's more, with interest rates expected to inch lower, the debt portfolios of these funds should also deliver higher gains as capital values rise.
On the flip side, balanced funds can underperform a pure equity fund in a rising market, given that they invest up to 35 per cent in fixed income instruments. In a rising equity market, equities tend to deliver higher returns than fixed instruments.
Equity investors with a relatively higher appetite for risk and willing to stay invested for the long term, betting on a sustained bull run, could avoid balanced funds.
"Valuations still look reasonable and corporate earnings growth is expected to improve in the coming quarters. So, equities are expected to do well over the next two years," said Pankaj Murarka, head - equity, Axis MF.
For more conservative investors, they now have one more defensive option available to them. A new breed of hybrid funds that invest about 65 per cent in equity and the rest in debt instruments have been recently launched by four fund houses.
These are more defensive than balanced funds as over 25 per cent of the equity holding is utilised for equity arbitrage.
However, hybrid funds attract higher taxes and the holding period to claim an indexation benefit is also three years, against companies equity/balanced, where the holding period is one year.
Image: Turkey's President Abdullah Gul (2nd R) gestures next to a bronze bull statue during his visit to the Bombay Stock Exchange (BSE) building in Mumbai.
Photograph: Punit Paranjpe/Reuters