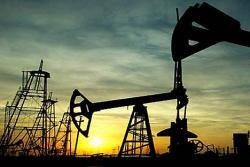 ONGC Videsh Ltd and Oil India Ltd will buy Videocon Industries' 10 per cent stake in a giant Mozambique gas field for $2.475 billion.
The acquisition of the stake in Mozambique's offshore Area 1, which may hold as much as 65 Trillion cubic feet (Tcf) of gas resources, will be done through a joint venture of OVL and OIL, a statement issued by ONGC said.
OVL, the overseas arm of state-owned Oil and Natural Gas Corp (ONGC) will hold 60 per cent stake in the joint venture while OIL will have the remaining 40 per cent. "OVL and OIL have signed a definitive agreement with Videocon Mauritius Energy Ltd to acquire 100 per cent of (its) shares in Videocon Mozambique Rovuma 1 Ltd for $2475 million," the statement said.
The company holds 10 per cent participating interest in the Rovuma Area 1 Offshore Block in Mozambique (Area 1). "The acquisition is expected to be implemented via a newly incorporated entity, in which OVL and OIL are expected to hold a 60 per cent stake and a 40 per cent stake respectively," it said.
The deal is subject to the approvals of the governments of Mozambique and India, relevant regulatory approvals, pre-emption rights and other customary conditions. The transaction is expected to close in fourth quarter of 2013.
Area 1 covers about 2.6 million acres in the deep-water RovumaBasin offshore Mozambique and represents the largest gas discovery offshore East Africa with an estimated recoverable reserves of 35 to 65 Tcf.
"Area 1 has the potential to become one of the world's largest LNG producing hubs by 2018," it said. Alongside Videocon, block operator Anadarko of US too was selling 10 per cent out of its 36.5 per cent interest in the Mozambique's offshore Area 1.
Anadarko is the operator of the block with 36.5 per cent stake while Videocon and a unit of Bharat Petroleum Corp Ltd (BPCL) hold 10 per cent stake each. Japan's Mitsui & Co Ltd is the second-biggest stakeholder with a 20 per cent interest.
Thai state oil company PTT Exploration and Production PCL has an 8.5 per cent interest and Mozambique's state-owned ENH 15 per cent.
The gas found in Offshore Area 1 is to be turned into liquefied natural gas (LNG) and shipped to markets like India. The plant in the Cabo Delgado province in northern Mozambique, is scheduled to start operating in 2018 with a capacity of 20 million tonnes of LNG per year.
The capacity will be split evenly between operators of Offshore Area-1 and Italian giant Eni, which is developing gas found in the neighbouring Offshore Area 4.
Two major natural gas discoveries have so far been made in Offshore Area 1 of Mozambique's RovumaBasin. The Prosperidade complex is estimated to hold between 17 and 30-plus Tcf of recoverable natural gas while separate and distinct Golfinho/Atum complex is estimated to hold 15-35 Tcf of recoverable natural gas resources.
Evaluation of a third discovery on the block, Tubarao, is ongoing with an appraisal well that is expected to be drilled.
"The Area 1 LNG project is strategically located to supply LNG to India at a competitive price. Participation of OVL and OIL in the project will facilitate access of LNG to the growing Indian gas market," the statement said.
"OVL and OIL will also need to devote significant funding and technical resources to the development of the project, which will also enhance the strong business and cultural links between Mozambique and India," it added.