Asks private firms to join forces with PSUs in bidding for oil & gas blocks.

India is keen to run deep in Myanmar's energy sector. The government has not only asked its own companies to bid for oil & gas blocks in the next round of auction in that country but also wants private companies to join forces with public-sector undertakings (PSUs). The purpose could be to counter Chinese companies' dominance in Southeast Asia.

For the fresh round of auction, Myanmar has put up for bidding 30 offshore blocks - 11 shallow and 19 deep-sea oil & gas blocks - and 18 onshore ones. Of the 59 parties that showed interest, at least seven Indian firms have been shortlisted for onshore blocks after the initial rounds.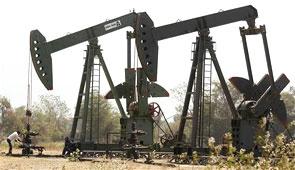 The eligible Indian players, according to the Ministry of Energy, the Republic of Myanmar, are ONGC Videsh Ltd (OVL), Oil India Ltd (OIL), Cairn India, Prize Petroleum Company, Jubilant Energy (Kharsang), Jubilant Oil and Gas and Gujarat Natural Resources Ltd.

According to an official in the know, India's petroleum & natural gas ministry called all eligible companies for a meeting earlier this month and "instructed" the private players to join hands with other Indian companies in the race, to outbid Chinese firms, as the blocks there were strategically important for India.

GAIL India confirmed it was in talks with OVL and OIL for a partnership in Myanmar. "We will definitely be partnering with our sister companies like OVL and OIL and are in a dialogue with them. We can also tie up with private players if they add value," chairman and managing director B C Tripathi told Business Standard. OVL-GAIL together have two blocks in A1 and A3 in Myanmar. The companies expect to start production in July.

At present, in Myanmar, GAIL and IndianOil have a minority stake in a gas pipeline which goes to China, through South East Asia Gas Pipeline Company (SEAGP).

While the only Chinese company in race for onshore blocks is SIPC Myanmar Petroleum Co, global majors like Nippon Oil & Gas Exploration, Mitsui Oil Exploration, Woodside Energy, Eni International, Petronas and Nido Petroleum are also in the fray. According to reports, global giants like Royal Dutch Shell Plc, Chevron Corporation, ConocoPhillips and Exxon Mobil Corporation are battling it out for offshore blocks.

However, experts don't see the Myanmar blocks as a very lucrative option for India to go aggressively after. "The prospectivity of reserves in Myanmar is not of a high order, unlike those in West Asia, the Gulf of Mexico and Venezuela. While geo-political balancing is something the government has to decide on, companies should treat it on merit," says Atul Chandra, president (international operations), Reliance Industries. India is the third-largest export market for Myanmar after Thailand and China.

At the meeting, the Centre asked firms to look at the viability of the 18 onshore blocks. But an official direction in this regard has yet to come. Bidders for onshore and offshore shallow blocks are required to form a partnership with one of the 137 registered entities in Myanmar. In contrast, 100 per cent foreign direct investment is permitted for deep-water blocks.