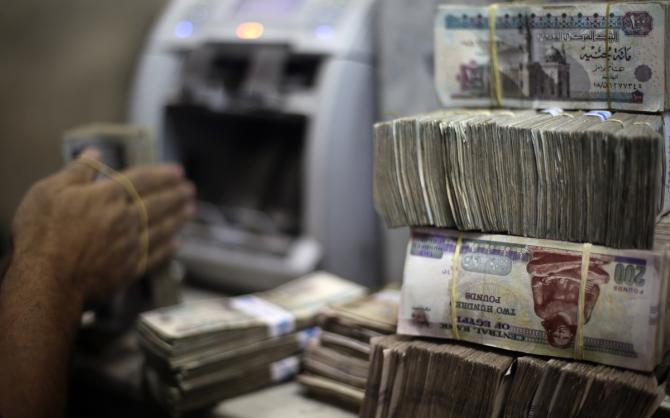 Image: Indian government has initiated the process to bring black money back home. Photograph: Amr Abdallah Dalsh/Reuters
The government on Friday said there was no proposal to bring amnesty scheme for declaring undisclosed income.
"There is no proposal to bring general amnesty scheme for declaring the undeclared income," Finance Minister Arun Jaitley said in written reply in Lok Sabha.
There have been voluntary disclosure schemes earlier and the last such scheme was 'Voluntary Disclosure of Income Scheme (VDIS) introduced through Finance Act, 1997.
The VDIS, 1997 commenced on July 1, 1997 and ended on December 31, 1997.
Jaitley further said as the VDIS was not specifically devised for bringing back undisclosed money deposited in other countries, "no such information was collected under the scheme".
Replying to another question, he said no details about cases regarding blackmoney accounts in banks in Mauritius and Hong Kong are available with the government.
To a separate query, he said five posts of Central Board of Direct Taxes (CBDT) members are lying vacant. "CBDT comprises on one Chairman and six members. Presently, 5 posts of CBDT members are lying vacant," he said.
He further said the meeting of the Selection Committee was held on November 7 to fill up the vacant posts of members, CBDT and "the appointment order will be issued on receipt of approval of the competent authority".