Nine years after parting ways, Prannoy Roy and Rupert Murdoch are again coming together for a unique airtime sale and marketing alliance.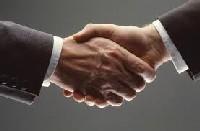 Roy's NDTV is set to outsource a bulk of ad sales to STAR India Pvt Ltd (SIPL) for three news channels and its website, according to four independent sources aware of the ongoing talks.

This will be the first time a rival network will be responsible for the income streams of another national broadcaster.

Most television companies have in-house sales and marketing set-ups.

The development comes after NDTV is believed to have decided to terminate its annual contract with Raj Nayak-promoted AIDEM Ventures when it comes for renewal in March-end.

Aidem sells ad slots for the three NDTV news channels - NDTV 24x7, Profit and India - along with the lifestyle channel, Good Times, and NDTV.com.

It will sell only the lifestyle channel, at least for the near future.

Aidem was born as an independent media selling outfit last year after Roy bought out Naik's 26 per cent in NDTV Media, the group sales and marketing subsidiary, for an undisclosed sum.

After that, while NDTV Media became a 100 per cent subisidiary of NDTV Ltd, Nayak, with a 200-member team, floated Aidem, with NDTV as a major client.

Others whom AIDEM provides sales support include BAG Network, Sri Adhikari Brothers' television network, MSN India, Live India, Sahara One, Filmy and Firangi.

Nayak, who earlier headed airtime and ad sales for Star India, teamed with NDTV in 2003.

Both NDTV CEO K V L Narayan Rao and Star India spokesperson said, they had no comments to offer. Raj Nayak, managing director, AIDEM Ventures, also did not want to comment, as he was travelling abroad.

Sources, however, said SIPL and NDTV were expected to make a formal announcement soon.

It may coincide with the India visit of James Murdoch, the chairman and chief executive, Europe and Asia, News Corporation - which is STAR's parent - later this month.

In December 2010, NDTV entered into a deal with Star DEN for distribution of its channels across various platforms like cable and DTH.

Prior to this, NDTV channels were being distributed by TheOneAlliance, a brand of MSM Discovery.

Sources said the latest NDTV-Star alliance would be a three-year revenue-share arrangement with an annual renewal clause. It includes a minimum guarantee of Rs 250-260 crore (Rs 2.5 to 2.6 billion).

Sources said to avoid any conflict of interest, STAR India would float a dedicated vehicle to sell NDTV properties.

But media industry experts said it was still not clear if the NDTV arrangement would be independent of STAR's existing news commitments.

STAR already has a 26:74 joint venture with ABP Pvt Ltd, called Media Content and Communications Services (MCCS), which runs three news channels - Star News, Star Ananda and Star Majha.

The remaining properties, including general entertainment and films, home shopping and sports, and National Geographic and History Channel franchises come under SIPL, whose CEO is Uday Shankar.

With the alliance between STAR India and NDTV, there is already talk that this is a case of old partners joining hands again to forge a bigger, strategic association that may even lead to an equity tie-up. That could also mean a realignment of the MCCS-Star JV.

Dipankar Das Purkayastha, managing director and chief executive officer, ABP Pvt Ltd, denied such a move.

"MCCS is charting its own growth plans and will continue to do so. Our partnership is strong and as of now I see no issues," he said, adding, "Star has not spoken to us about any sales alliance with NDTV. So, I cannot comment on any conflict at this point."