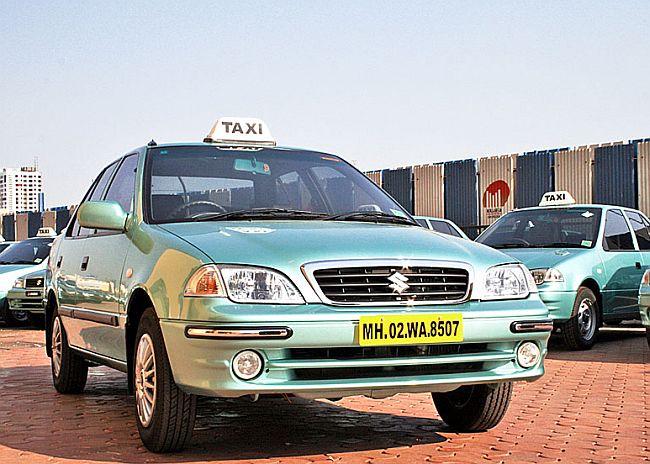 Meru Cabs has received fresh funds of $50 million (Rs 300 crore) from existing investor India Value Fund Advisors.
Another $100 million (Rs 600 crore ) is expected by the end of this month. Siddhartha Pahwa, chief executive, has confirmed the development.
Recently, Bengaluru-based Ola had acquired smaller rival TaxiForSure for $200 million, in what was seen as the first major step to consolidation in the cab aggregator category.
The fresh funds would be used for expansion of Meru's network into new cities and towns in India.
The Mumbai-based company is also in the middle of discussions to acquire smaller regional brands to fight it out against rising competition from companies such as Ola and Uber.
At present, Meru operates in more than 15 cities and aims to touch 25 cities by December.
According to experts, cab services is a hyper-local model, where building the supply chain takes a lot of time and investment.
Hence, investors with deep pockets and long-term horizons will be able to sustain and see through the cash burn and create a profitable business.
While consolidation has started, companies in the market have been belting out deep discounts.
In fact, days before Ola acquired TaxiForSure, its American rival Uber had slashed its fares by 30-40 per cent.
Meru, which has 12,000 cabs, recently began a Meru Eve service for woman passengers in Delhi.
Meru Eve started with 50 cabs and the plan is to expand this to 2,500 over 12-18 months. Forty per cent of Meru travellers are women, a factor which prompted the company to come up with this service apart, from the effort to enhance security for women travellers.
Pahwa also has a stake in Meru.
The company reported its first profit in 2013-14, at Rs 3.6 crore (Rs 36 million).
In 2012-13, it had a loss of Rs 31.1 crore (Rs 311 million).
At present, there are 19 radio taxi operators in India, including Mega Cabs, Easy Cabs, and Tab Cabs, according to the Association of Radio Taxis.
These operators run about 25,000 cabs across India.
Lately, India's taxi services market, despite its financial stress, has received increased attention from global investors, primarily because the 'radio taxi' model has emerged the fastest-growing public transport for the country.
India's current taxi market comprises 600,000 cabs with combined yearly revenue of Rs 11,000 crore (Rs 110 billion).
According to Valoriser Consultants, the sector has been growing at 20 per cent annually.
ALL HAIL TAXI
$100 mn for Meru Cabs expected to come from PEs and hedge funds
The funds will be utilised for expansion and inorganic growth
Meru will use the funds to battle Ola and Uber
30-40% Uber has cut fares by
Ola has acquired TaxiForSure
12,000 cabs Meru fleet
25 cities: It is aiming to expand to by 2015
Rs 3.6 crore (Rs 36 million) Meru's first profit in 2013-14, against a loss of Rs 31 crore (Rs 310 million) in 2012-13
Photograph: Kind courtesy, Meru Cabs