The six-seater is built for long journeys, especially when you don't want to waste time and would rather wrap up meetings while, say, on the road to the airport, writes Pavan Lall.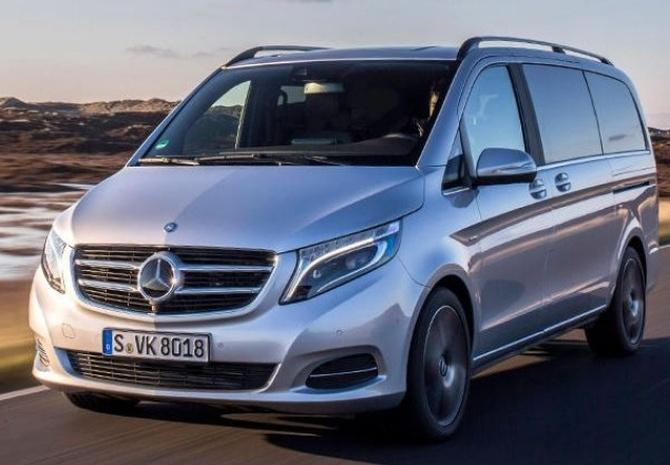 Beyond business saloons, sporty sedans and luxury hatchbacks, how else does a premium automobile manufacturer position its products? Well, the way Mercedes-Benz has, with its V-Class -- a shuttle designed to package luxury and functionality.
The six-seater is built for long journeys, especially when you don't want to waste time and would rather wrap up meetings while, say, on the road to the airport.
Sliding doors, conference-style chairs that face each other and table panels that swivel to accommodate laptops, files and other business accessories are among the features that make the V-Class van stand out.
While the front of the vehicle, which is adorned by an oversized grill and the accompanying tri-pointed star, gives the impression of a large Mercedes SUV, the sides and the rear profile demonstrate that this is an entirely different animal.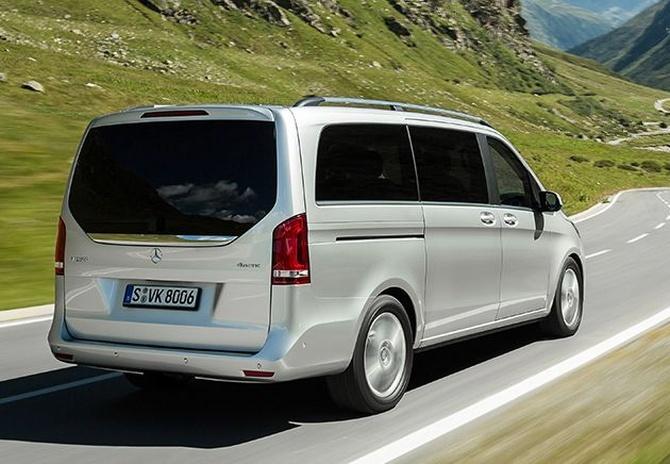 Weighing over 3,000 kg and 18 feet long, the V-Class is powered by a V4 2.2-litre diesel engine, which, while being smooth and refined, is designed for cruising and not sporty performance.
Inside, at the back, the car feels comfortable and rides taller than almost anything else on the roads, save public buses.
On a self-drive experience, it is smooth and pulls along easily but there's a sense that you are in a very long vehicle, which, in fact, you are. And so you have to make that mental switch, especially when turning into lanes and small streets because of its extended wheelbase.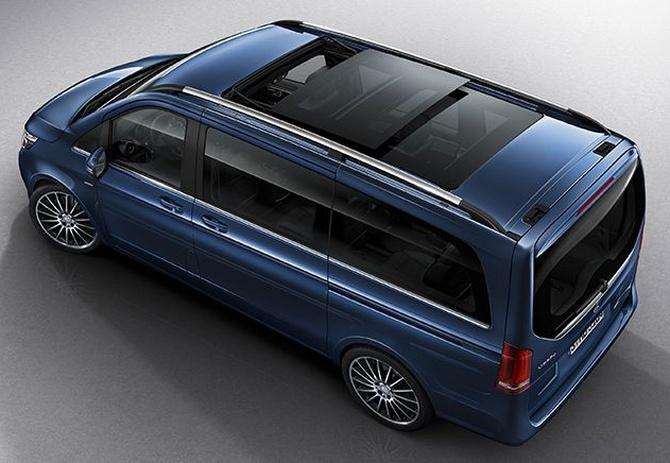 Unlike regular doors that pop open when you unlock them, the V-Class doors, which are, in fact, two electric sliding panels at the back, can only be opened by a press-down button from the inside near the B pillar or from the front where the driver sits, or else by grabbing the outer door handle.
The mechanism is silent, neither too slow nor too fast, and it operates with minimal vibration.
Step into the conference room -- yes, that's what it feels like -- and you realise that this is the smartest way to design a car for business meetings on the move.
Four chairs that can be switched around to either face one another or be organised in rows of two change the feel and ride of the car entirely.
The interiors get plenty of natural light, including from the four-and-a-half-foot-wide rear window, which can initially give you a goldfish-in-a-bowl feeling with everyone in neighbouring lanes peering in.
It might not have been a bad idea to throw in sun blinds at the very least, given how bright Indian summers can be and also because privacy commands such a high premium for those in the corporate and political circles -- the most likely users of this vehicle.
Beyond the spaciousness, the V-Class also has smartly appointed accessories that include coat hooks on both sides, easily accessible holders for coffee or water bottles and individual air conditioner vents around each chair.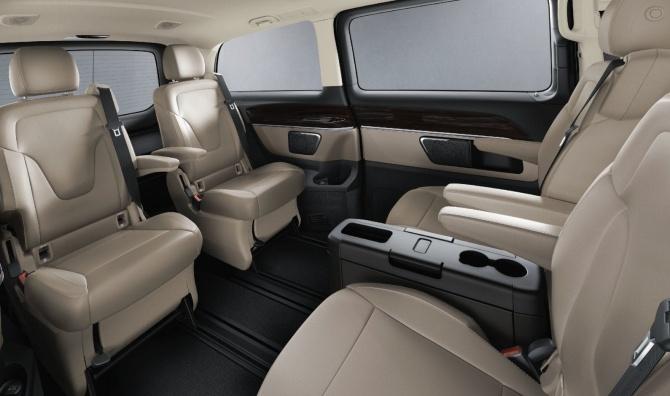 Still, there's a sense of minimalism at the back with little more than high-quality leather seats to remind you that you're in a Mercedes. And that's not necessarily a good thing.
For instance, one wonders why there aren't more controls for the entertainment system or for that matter more entertainment consoles themselves at the back.
There are other such minor irritants: if you're sitting in the front seat, the chair behind has to be in fold-down mode or else it becomes hard to lean back beyond a point, which is going to be an issue for those who are taller than 5 feet 10 inches.
That said, on the road the van nips along commendably for its size and weight and has sufficient get-up-and-go.
If you're headed for a picnic with your children or for a business trip, one feature that's bound to score high is the Burmester surround sound system with 15 high-performance speakers that deliver sound equally to every seat in the house.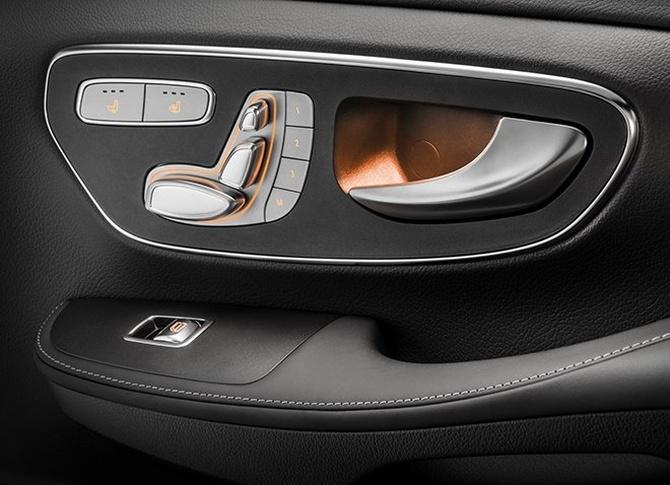 Is the V-Class, which was launched just a couple of months ago, going to be a blockbuster volume driver? Most likely not, but it is another example of leading market product creation by Mercedes-Benz and the company's willingness to offer it even when there might not be very many takers for it.
Case in point: neither Audi nor BMW sell or make vans in India.
No surprise, then, that Mercedes-Benz has been leading the luxury pack for the last four years.
Now, if only all the other automobile-makers could figure out a way to include conference-style seating in their cars.