Mallya might continue to elude ED, CBI interrogation in the short term but could still be extradited to India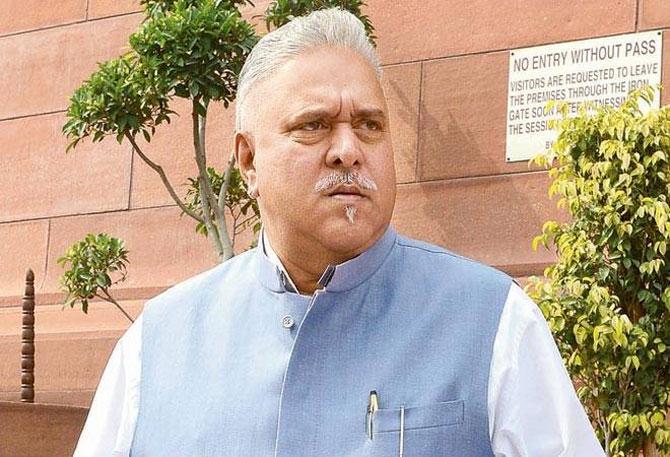 It is unlikely that Indian investigating agencies will be able to interrogate industrialist Vijay Mallya on Indian soil anytime soon. The United Kingdom has told New Delhi that its laws do not allow it to deport Vijay Mallya to India.
In Mallya's case, the UK has asked the Government of India to consider requesting mutual legal assistance and initiating extradition proceedings.
However, extradition to come through is not only a much more time consuming process than deportation but will also, at least on paper, provide Mallya several opportunities to block the move by the Indian government on such pretexts that he is being persecuted for his political views or that his human rights will be violated.
The recent case of former Indian Premier League Commissioner Lalit Modi, who continues to live in the UK, aside, India hasn't had a happy record in getting people wanted in India extradited from the UK.
The most famous of these was the failed extradition of musician Nadeem Saifi. One part of the famous Nadeem-Shravan musician duo, Nadeem was charged for being part of the conspiracy to murder T-Series owner Gulshan Kumar. But the evidence against him was found to be weak by UK courts and India's extradition request was rejected.
Ministry of external affairs spokesperson Vikas Swarup said: "The UK government has informed us that under the 1971 Immigration Act, the UK does not require an individual to hold a valid passport in order to remain in the UK if they have extant leave to remain as long as their passport was valid when leave to remain or enter the UK was conferred."
"At the same time", Swarup said, "the UK acknowledges the seriousness of the allegations and is keen to assist the Government of India. They have asked GoI to consider requesting mutual legal assistance or extradition."
India can ask the UK to extradite Mallya to India under the India-UK extradition treaty of 1993, or request for any other legal assistance under their bilateral Mutual Legal Assistance Treaty signed in 1992.
Mallya is a non-resident Indian (NRI) with UK residency permit since 1992. The external affairs ministry cancelled the passport of Mallya on April 24 but he is living in the UK on a valid UK visa, and his name is in the UK electoral rolls.
While deportation is an executive decision for immediate removal of an individual from one country to another where he is wanted for alleged crimes committed, extradition is a more complex and protracted legal process decided upon by the judiciary on the basis of the evidence it receives from probe agencies of the country seeking extradition.
According to the Central Bureau of Investigation (CBI) website, India has extradition treaties with 37 countries and extradition arrangements with eight. It also gives detailed do's and don'ts that prosecuting agencies need to follow to lodge a request for extradition.
India also has mutual legal assistance agreements with 39 countries. Such agreements allow signatory countries to offer each other legal assistance in prosecuting a wanted person, including confiscation of their property in the country of their refuge.
In recent times, India has managed to secure extradition of criminal Abul Salem from Portugal and deportation of gangster Chhota Rajan from Indonesia.