'The aim is also to probe how the ministry and testing agencies made negligence in examining these OEMs, so that such negligence is avoided in the future.'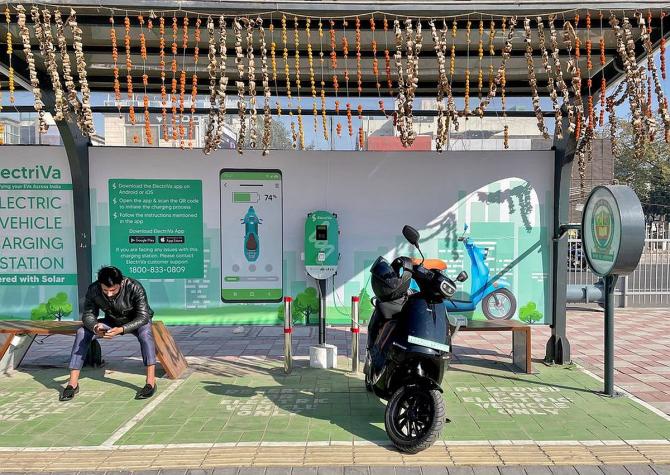 After initiating a probe into the import of components by electric two-wheeler makers following allegations of wrongly claimed subsidies under the FAME scheme, the Ministry of Heavy Industries (MHI) is widening the investigation net to include its own departments, too.
Having one of the highest numbers of public sector utilities under its aegis, the MHI is looking to reduce imports and boost domestic manufacturing, says Mahendra Nath Pandey, Minister for Heavy Industries, in an interview with Nitin Kumar/Business Standard.
What is the status of the investigation into FAME subsidy defaults in both localisation and ex-factory price?
What kind of penalty is being considered for original equipment manufacturers (OEMs) which erred?
All the complaints related to localisation and ex-factory price have been referred to testing agencies for re-verification.
The investigation committee will submit its report soon.
The ministry is considering every direction (regarding penalty) but we will take a decision based on the recommendation in the investigation report.
The ministry has also joined hands with non-banking financial companies and private consultants for the FAME scheme. Why?
We onboarded these agencies to make the scheme more transparent.
The aim is to find out how OEMs have bypassed the FAME norms.
The aim is also to probe how the ministry and testing agencies made negligence in examining these OEMs, so that such negligence is avoided in the future.
Two-wheeler sales are about to touch the targeted 1-million mark. Would the ministry continue to support two-wheelers once the target is met?
We have already created an electric ecosystem in the country. We are supporting more buses than what we had aimed for.
We will decide (on supporting electric two-wheelers) based on the requirements at that time.
More than Rs 5,000 crore is still unutilised in the FAME's budget for automobiles. Will the ministry divert funds to charging infrastructure?
The way we are supporting electric vehicles, I feel we will achieve all our targets.
Yes, if the budget remains unutilised, after discussing with our expert committee, we will give support to the segments which need more funds.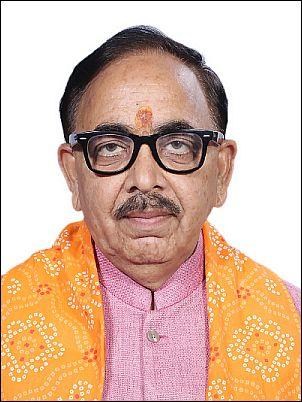 What is the MHI's plan for reducing imports across key manufacturing sectors?
The MHI is working on various measures, such as setting up new manufacturing facilities, providing incentives and subsidies to domestic manufacturers, promoting the development of local supply chains, and facilitating technology transfers.
The capital goods sector has worked to address trade barriers or non-tariff measures that are affecting Indian manufacturers' ability to compete in global markets.
Moreover, the capital goods sector works with other government bodies to negotiate favourable trade agreements with other countries or address any unfair trade practices.
Reducing imports can be a complex issue that involves multiple stakeholders and requires a coordinated and sustained effort.
The capital goods sector, after working closely with industry associations and other relevant bodies, has submitted to us effective strategies to reduce imports and promote domestic manufacturing.
Several public sector utilities under the MHI have fallen behind in terms of innovation and market share. Given that these PSUs are mega job generators, how is the Centre planning to push for their growth?
The MHI has been supporting all its CPSEs (central public sector enterprises) with necessary guidance through continuous monitoring, facilitating additional workload on them through industry, and providing administrative support as required from time to time.
These CPSEs are also encouraged to enter tie-ups and establish R&D (research and development) facilities to develop state-of-art products and technologies in their respective fields.
I have been personally communicating with my minister colleagues and chief ministers to sort out issues requiring my intervention to support CPSEs under the MHI.
What are the plans for Bharat Heavy Electricals (BHEL) to diversify its interests beyond conventional sectors?
There were some hiccups for BHEL because the country was going towards alternative sources of power; BHEL has a stronghold in thermal power.
It has been working at its full capacity after the Ukraine crisis when the demand for thermal power revived.
In the alternative sector, BHEL has been making Railways' electric engines.
It has also received contracts to manufacture and maintain many Vande Bharat trains.
BHEL has around 35,000 trained workers. With this skilled workforce, it is exploring new avenues of growth.
Recently, it set up India's largest floating solar PV plant in Telangana.