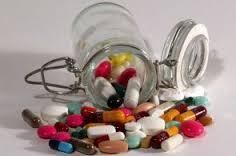 Drug major Lupin said on Tuesday it has received US health regulator's approval to market additional strengths of Antara capsules, a cholesterol lowering drug, in the American market.

The company has received final approval for its supplemental New Drug Application (sNDA) for Antara (Fenofibrate) capsules in 30 mg and 90 mg strengths from the United States Food and Drug Administration (USFDA), Lupin Ltd said in a statement.

"Lupin Pharmaceuticals Inc, the company's US subsidiary would commence marketing the product shortly," it added.

LPI currently markets Antara capsules in strengths of 43 mg and 130 mg in the US market, the company said.

"We are very pleased to receive this approval.

"The approval demonstrates Lupin's commitment to building its brand franchise in the US. Our sales and marketing efforts will commence shortly," Lupin Ltd Chief Executive Officer Vinita Gupta said.

The Mumbai-based firm said the 30 mg and 90 mg Antara capsules would be manufactured by the company in India giving it better profitability.

Antara capsules in strengths of 43 mg and 130 mg are being manufactured by Ethypharm.

As per the IMS MAT June 2013 data, the market in the US for fenofibrate is valued close to $1.5 billion. Antara capsules are prescribed for treatment of high blood cholesterol, mixed dyslipidemia and high triglycerides in combination with diet.

Last month, the company had inked an agreement with Onset Dermatologics under which it will market the latter's skin disease treatment medicine Locoid Lotion in the US market.

Earlier in August, the Mumbai-headquartered firm had inked a licensing pact with US-based pharmaceutical firm Romark Laboratories to market the latter's diarrhoea treatment drug 'Alinia' in the American market.

Shares of Lupin were trading at Rs 919.80 in afternoon trade on BSE, up 0.70 per cent from its previous close.
The image is used for representational purpose only